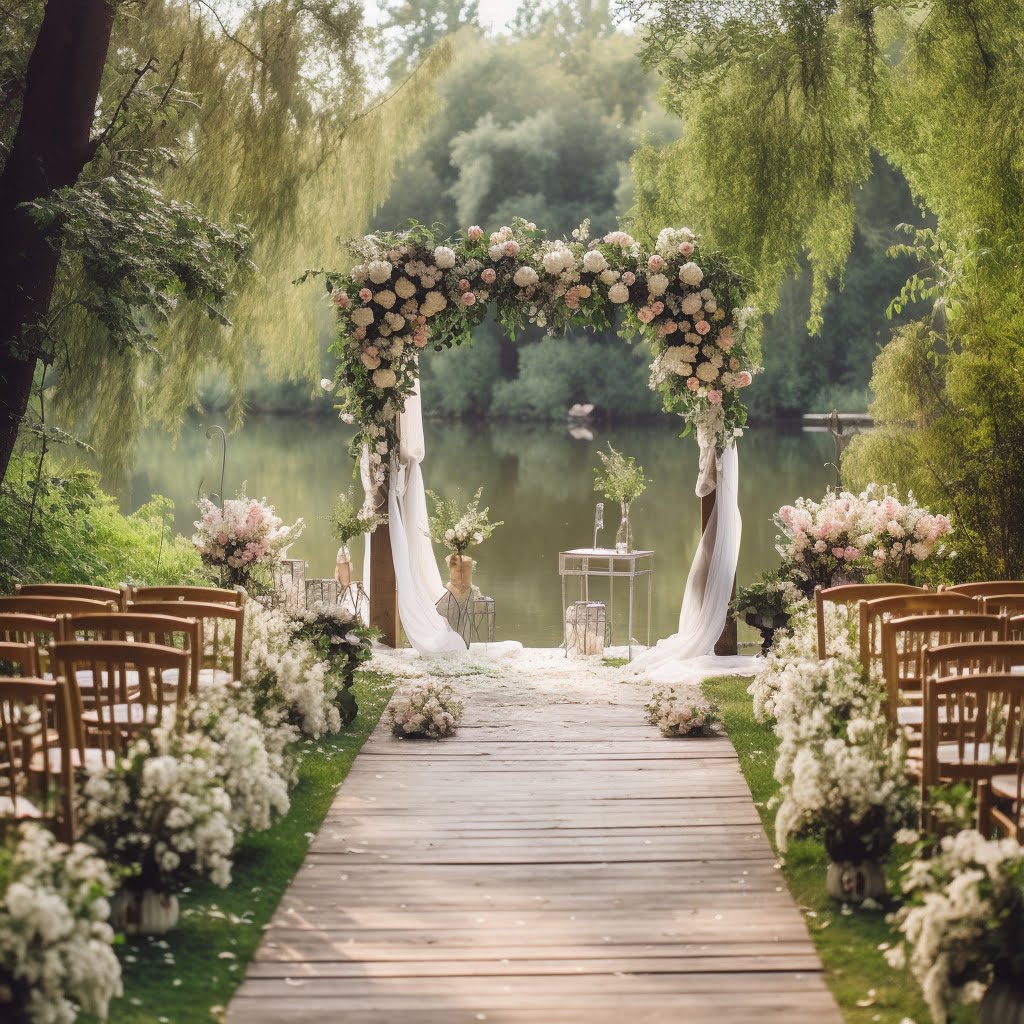 Hello, and welcome to Flowers by Willows! I'm Stacey, the heart and soul behind this blog, where I share my passion for outdoor wedding decorations and all things floral. As a lover of nature and a hopeless romantic, I believe there's something truly magical about celebrating love surrounded by the beauty of the great outdoors.
My Story
My journey began when I helped a dear friend plan her dream outdoor wedding. I was captivated by the endless possibilities and the unique charm that nature brings to such a special day. Since then, I've been on a mission to inspire and guide couples who share the same love for outdoor weddings, creating a space where creativity, elegance, and nature intertwine.
What Flowers by Willows Is About
Outdoor Wedding Decoration Ideas: Explore a vast array of enchanting outdoor wedding decoration concepts, ranging from rustic woodland settings to dreamy beachside ceremonies. I'll show you how to make the most of your natural surroundings to create a captivating and unforgettable atmosphere.
Floral Design Inspiration: Dive into the world of floral design with me, as I share ideas for stunning bouquets, centerpieces, and installations that harmonize with your outdoor wedding theme. Together, we'll discover the perfect flowers to complement your special day.
DIY Tips and Tutorials: Channel your inner creative spirit with easy-to-follow DIY tutorials for wedding decorations and accessories. I'll guide you step by step on how to create beautiful, budget-friendly pieces that add a personal touch to your celebration.
Real Wedding Stories: Be inspired by the love stories and outdoor wedding experiences of real couples. Learn from their successes, challenges, and unique ideas as you plan your own special day.
Join Me!
I warmly invite you to become a part of the Flowers by Willows family! Subscribe to my newsletter, follow me on social media, or bookmark the blog for easy access to fresh content. I'd be delighted to hear your thoughts, questions, or your own wedding experiences – feel free to reach out and let's chat!
Thank you for stopping by Flowers by Willows. I can't wait to embark on this beautiful journey with you, as we explore the enchanting world of outdoor weddings and floral magic together!
With love, Stacey :*