Discover the magic of love. Explore these stunning beach outdoor pre-wedding photoshoot ideas that will capture your romance and create unforgettable memories.
Are you planning a beach outdoor pre-wedding photoshoot? If yes, then you have come to the right place! Outdoor weddings are becoming increasingly popular, and what better way to capture the essence of your love than through stunning photographs taken on a beautiful beach?
The possibilities for unique and creative shots are endless. But with so many options available, it can be overwhelming to decide where to start.
Don't worry; we've got you covered. In this blog post, we'll provide you with some fantastic ideas that will make your beach outdoor pre-wedding photoshoot unforgettable.
So grab a cup of coffee and get ready to be inspired!
Sunset Silhouette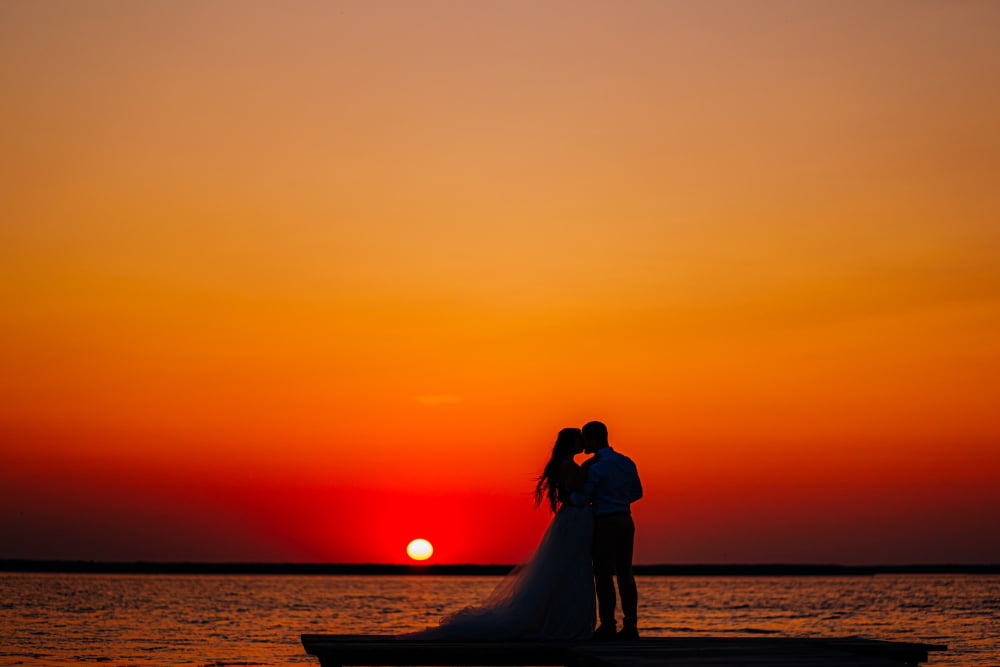 One of the most romantic and popular pre-wedding photoshoot ideas on the beach is capturing a sunset silhouette. This involves standing in front of a beautiful sunset with your partner, creating an outline against the stunning backdrop.
The key to achieving this shot is positioning yourself correctly so that you are backlit by the sun, which will create a striking contrast between you and your surroundings. You can experiment with different poses or props such as holding hands or kissing while looking into each other's eyes to add more depth to your photo.
A sunset silhouette photo will undoubtedly be one of those cherished memories that you'll look back on for years to come!
Beach Picnic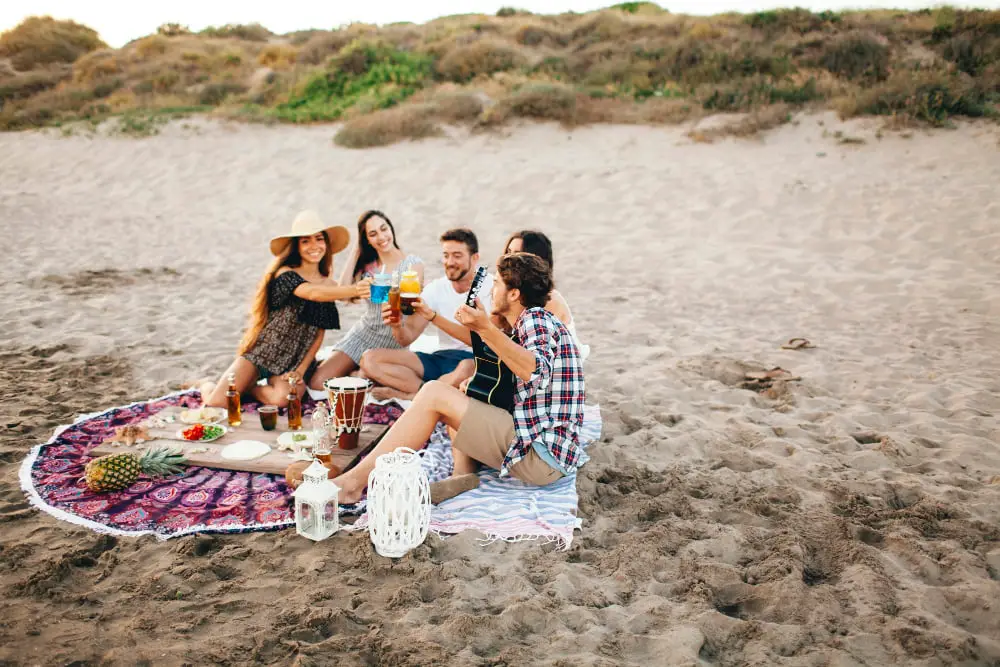 Spread out a blanket on the sand, and set up some comfortable cushions for seating. Bring along your favorite snacks, drinks, and finger foods to enjoy while taking pictures.
You can also add in some fun props like an old-fashioned picnic basket or vintage plates and glasses for added charm. The natural beauty of the beach combined with delicious food will make for stunning photos that truly capture the essence of romance in an outdoor setting!
Ocean Splashes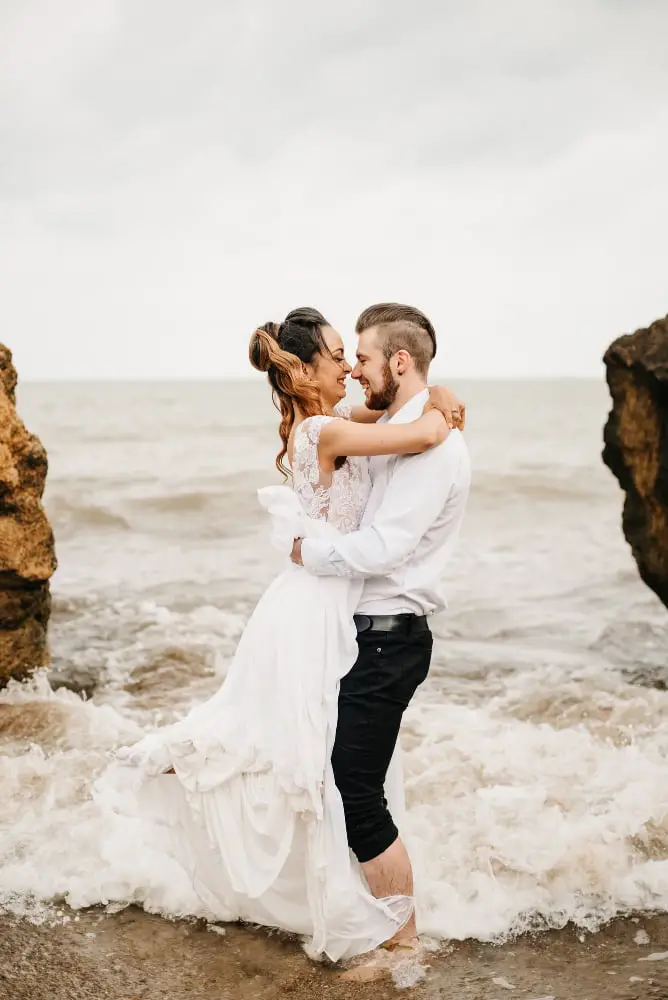 You and your partner can run towards the water, holding hands, as the waves crash around you. Or you could stand at the edge of the water while it splashes up against your legs.
These shots are perfect for capturing candid moments between you two that showcase your love and joyfulness together in a natural setting like the beach. Just be sure to wear clothes that won't get ruined by saltwater or sand!
Sand Writing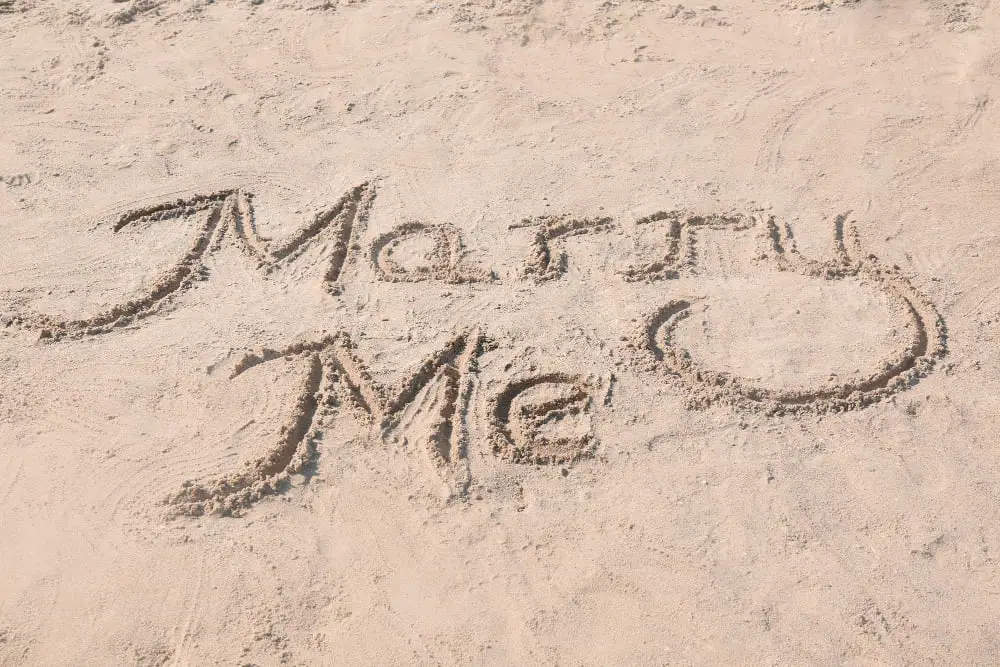 You can write anything from your initials, wedding date or even love quotes in the sand. To make it more interesting, you can use different colors of sand or seashells to decorate the letters.
This idea works best during low tide when there's plenty of space on the beach for you and your partner to get creative with words in the sand. Not only does this create beautiful memories but also makes for great social media content that will have everyone swooning over how adorable you both are!
Seashell Props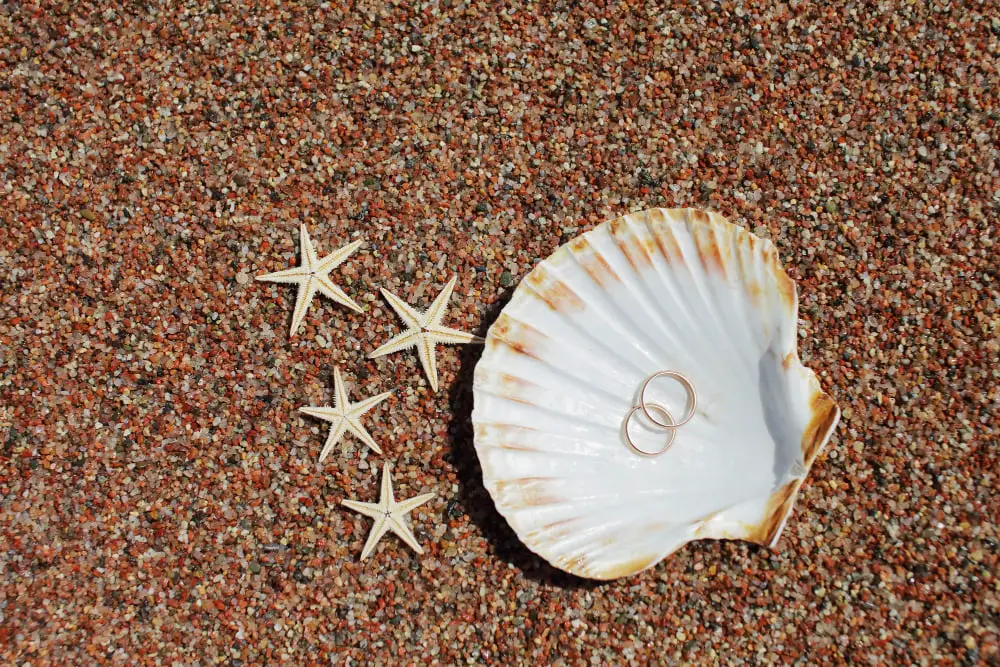 You can use seashells as accessories or even as the main focus of your shoot. For example, you could have the couple hold seashells up to their ears and capture their reactions, or create a heart shape out of shells on the sand and have them stand in it for a romantic shot.
Another idea is to place small shells around the ring for an engagement ring close-up shot. Seashell props are versatile and easy-to-find at any beach location, making them perfect for adding that extra touch of seaside charm to your outdoor wedding photoshoot!
Romantic Beachwalk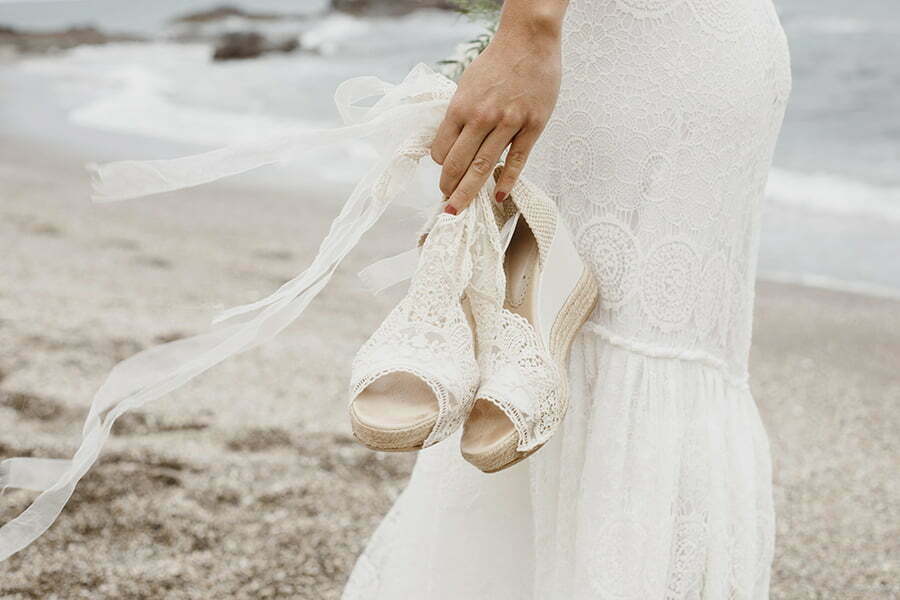 Walking hand in hand with your partner along the shoreline, while the waves crash at your feet and the sun sets behind you, creates an incredibly intimate and picturesque moment. To make this shoot even more special, consider wearing matching outfits or bringing props like a parasol or bouquet of flowers to add some extra flair to your photos.
Don't forget to capture candid moments as well – laughing together or stealing kisses will create beautiful memories that you'll cherish forever!
Coastal Bike Ride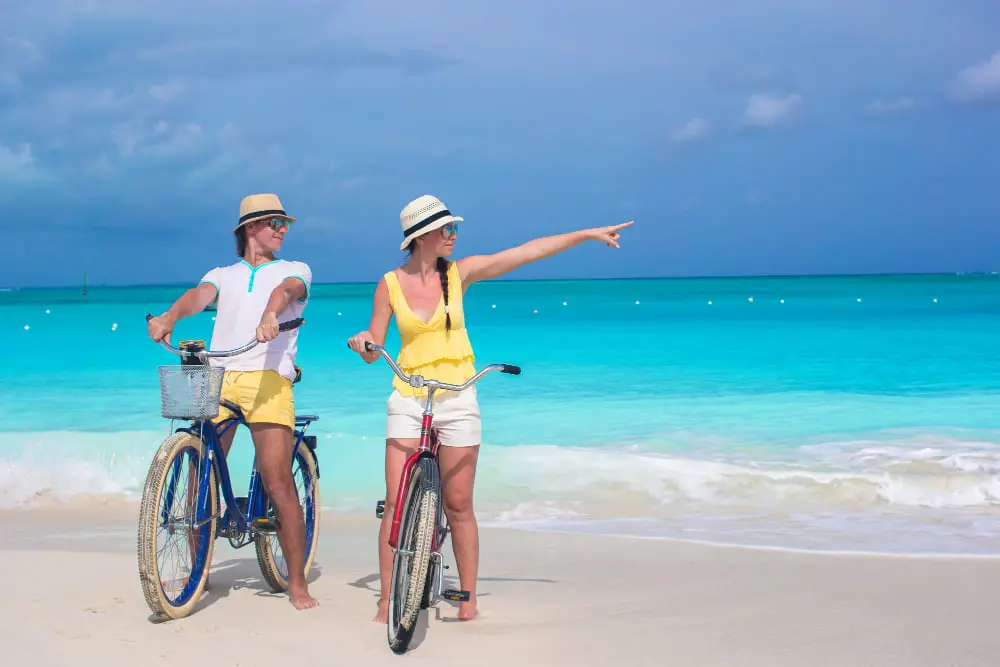 Renting bikes for the day can be an affordable option, and it allows you to explore different areas of the beach while getting some exercise in. You can stop at various scenic spots along your route for photo opportunities, such as by a lighthouse or on a pier overlooking the ocean.
Plus, biking together creates natural moments of laughter and joy that make for great candid shots! Just remember to wear comfortable clothes and bring plenty of water if you plan on riding during peak sun hours.
Lifeguard Tower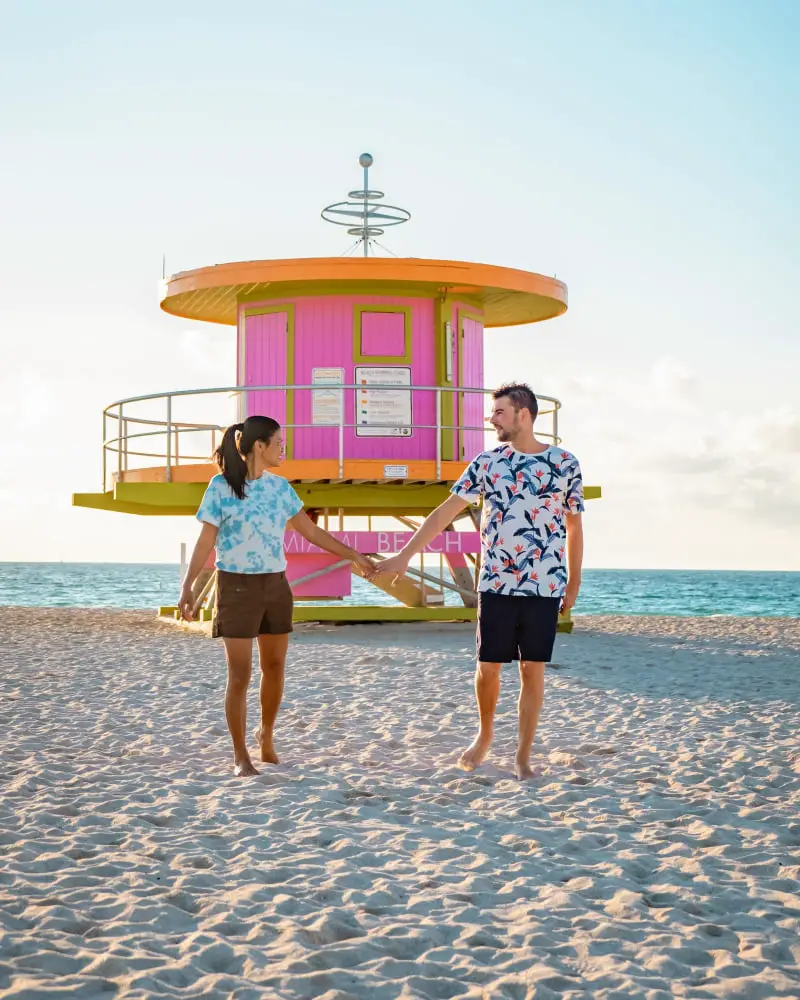 These towers not only add an interesting element to the background of your photos, but they also provide a great opportunity for creative poses. You can have one partner standing on top of the tower while the other stands below, or you can both sit on either side with your legs dangling off.
The bright colors of lifeguard towers make them stand out in pictures and add a pop of color to any shot. Don't be afraid to get creative with this prop!
Message in a Bottle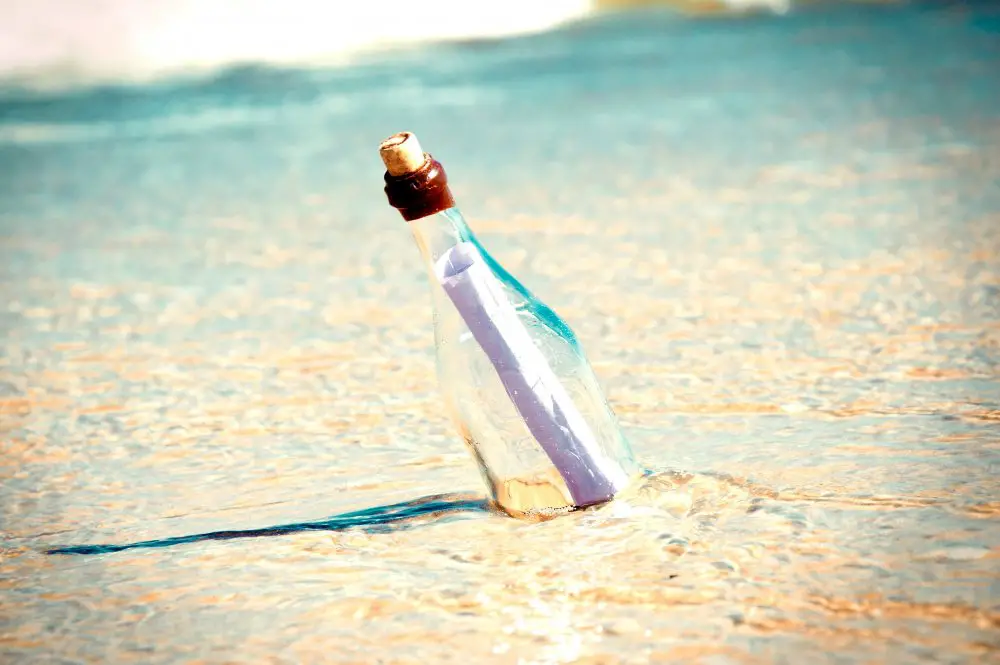 The concept involves writing love notes on small pieces of paper, putting them inside glass bottles, and then tossing them into the ocean. This creates an intimate moment between the couple as they share their thoughts with each other while enjoying the beautiful scenery around them.
To make this idea even more special, couples can choose to write messages that are meaningful to their relationship or future together. They can also add some personal touches by decorating the bottles with ribbons or shells found on the beach.
When it comes time for photography, capturing images of these moments will create lasting memories that couples will cherish forever.
Beach Swings
They provide a playful element that can be incorporated into various poses, such as swinging together or pushing each other on the swing. Beach swings also offer unique angles for photographers to capture candid moments of couples enjoying themselves in the beautiful scenery around them.
Whether it's a simple wooden swing hanging from palm trees or an elaborate rope hammock suspended over crystal clear waters, beach swings add charm and whimsy to your outdoor wedding photoshoot.
Keep reading: