Appropriate attire for an outdoor wedding includes light-colored dresses or suits, sandals or dress shoes, and accessories such as hats, scarves, and jewelry.
Outdoor weddings offer a beautiful and unique setting for your special day. But with the beauty of nature comes the challenge of deciding what kind of attire is appropriate for such an event.
Whether you're the bride, groom, or a guest, it's important to consider the weather conditions and other factors when selecting your wedding attire. Here are some ideas to help you choose the perfect outfit for an outdoor wedding.
Lightweight Dresses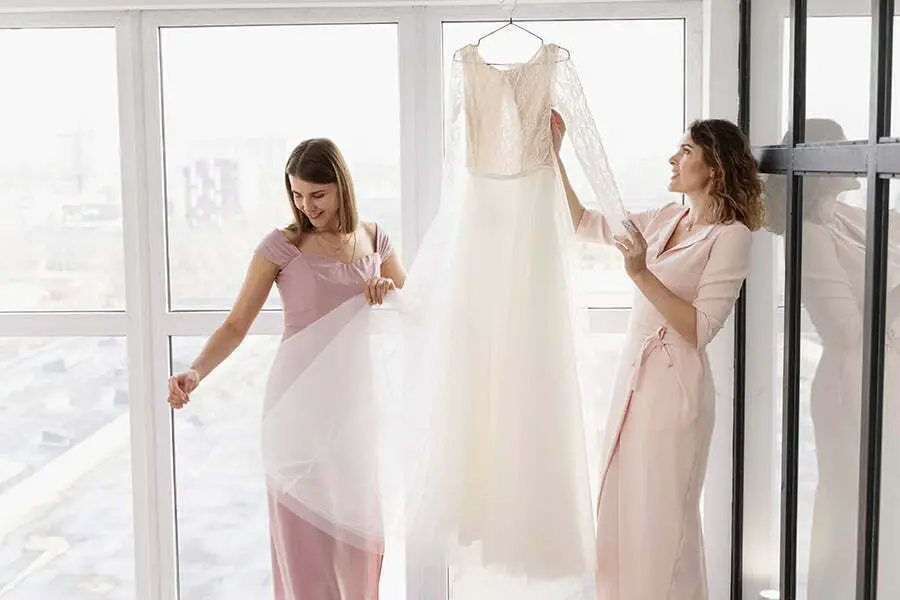 These types of dresses are typically made from breathable fabrics such as cotton, linen, or chiffon and provide a comfortable fit that won't weigh you down in the heat. Lightweight dresses come in a variety of styles and colors to suit any taste, so you can find something that fits your personal style while still being appropriate for the occasion.
They also tend to be more affordable than heavier materials like silk or satin, making them a great option if you're on a budget.
Suits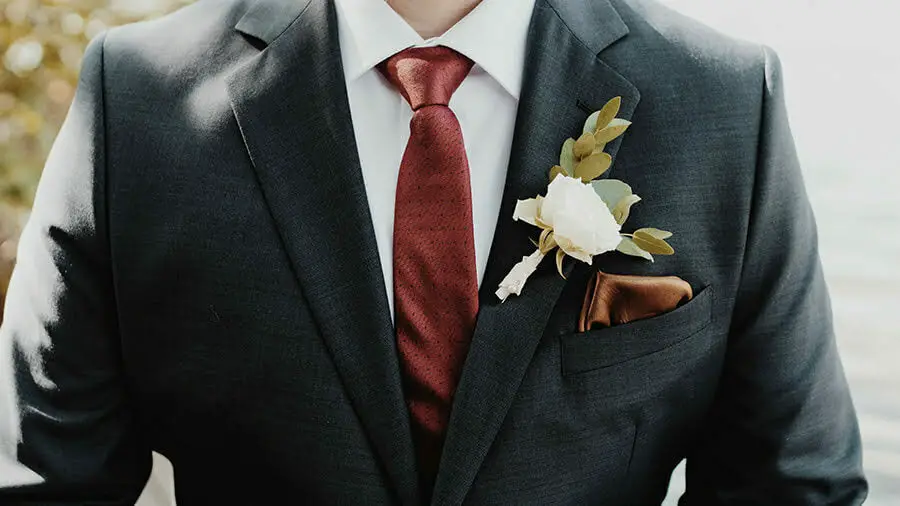 Depending on the formality of the event, suits can range from casual to formal. For a more casual look, lightweight fabrics such as linen or cotton are ideal.
These materials will keep you cool in warm weather while still looking polished and professional. For a more formal look, heavier fabrics like wool or tweed are recommended.
A three-piece suit is also an option for those who want to make a statement with their attire. No matter what type of suit you choose, it's important to accessorize appropriately with dress shoes and ties that match the color scheme of the wedding party.
Sundresses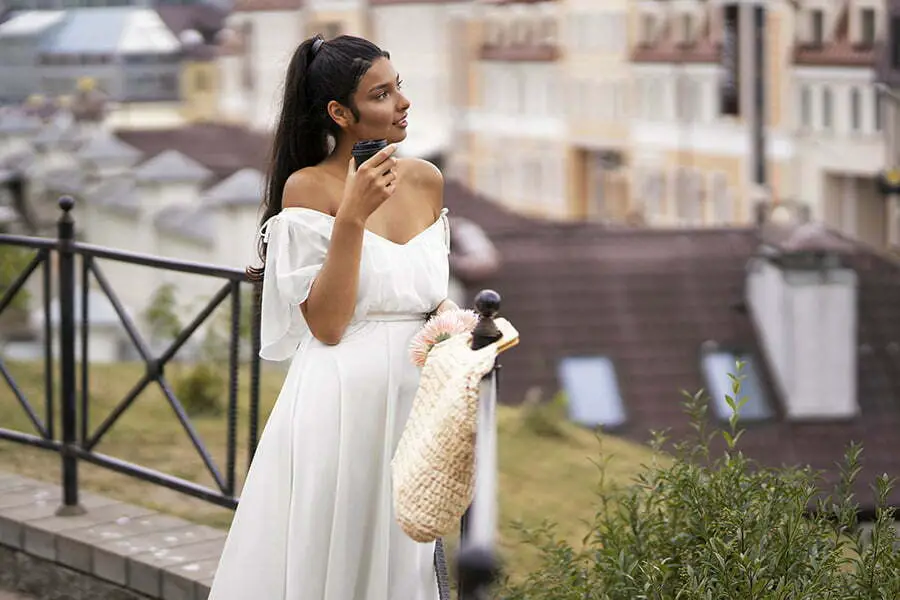 They are light and airy, making them perfect for warm weather. Sundresses come in a variety of styles, from short and flirty to long and elegant.
Depending on the formality of the wedding, sundresses can be dressed up with accessories such as jewelry or a shawl. For more casual weddings, sundresses can be paired with sandals or flats for an effortless look.
Sundresses also come in many colors and prints that will complement any outdoor setting.
Sandals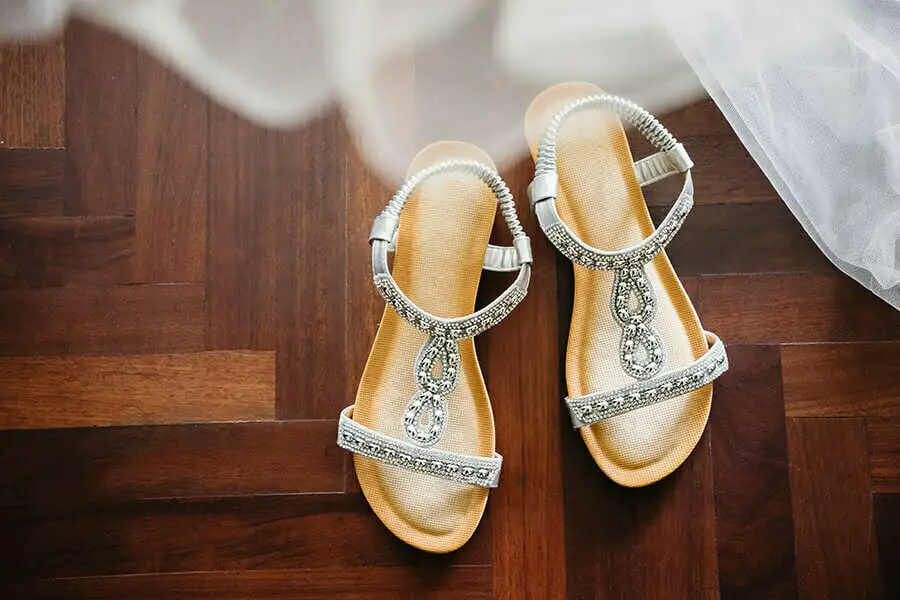 They provide comfort and style, while still being appropriate for the occasion. Sandals come in a variety of styles, from casual flip-flops to more formal dress sandals.
Depending on the formality of the event, you can choose sandals that match your outfit and look appropriate for the occasion. For example, if it is a more formal event, you may want to opt for dressier sandals with straps or embellishments like rhinestones or bows.
If it is a more casual affair, then flip-flops or other simple styles will work just fine. No matter what type of sandal you choose, make sure they are comfortable enough to wear all day long!
Dressy Shorts and Tops
They provide the perfect balance between formal and casual, allowing you to look stylish while still being comfortable in the warm weather. Shorts should be tailored and made of dressier fabrics such as linen or cotton-blend twill, with a length that falls just above the knee.
Tops can range from lightweight blouses to dressy camisoles or tank tops; they should be made of breathable fabrics like silk or chiffon, and have details such as ruffles, lace trim, or embroidery. To complete the look, add accessories like statement jewelry pieces or a wide-brimmed hat for extra flair.
Linen Pants and Shirts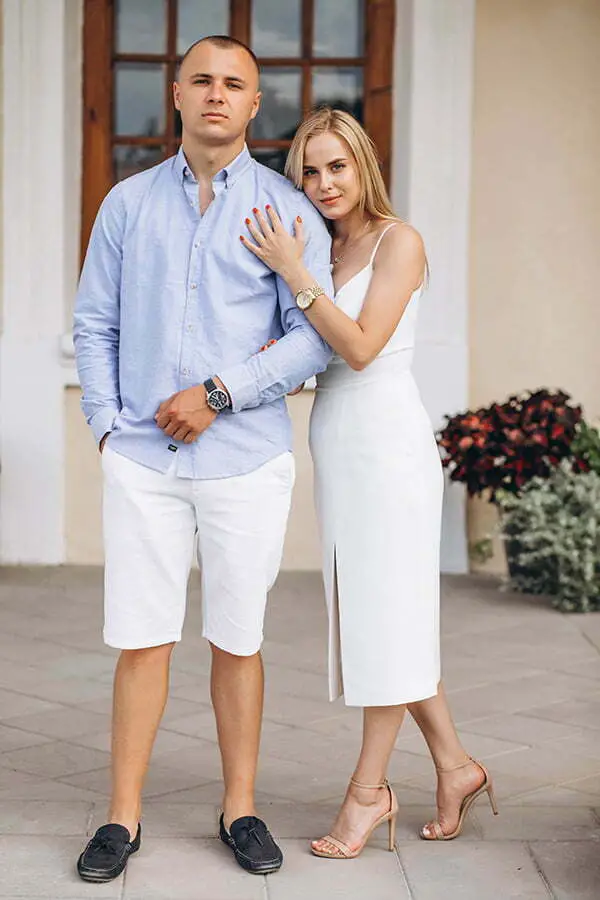 The lightweight fabric is breathable, making it comfortable to wear in warm weather. Linen also has a natural wrinkle-resistant quality that makes it look polished and put together without the need for ironing or steaming.
It's also available in many colors, so you can find something to match your wedding theme or color scheme. For men, linen trousers paired with a linen shirt looks classic and timeless; for women, linen trousers or skirts with a blouse or top creates an elegant yet relaxed look.
Hats or Fascinators for Women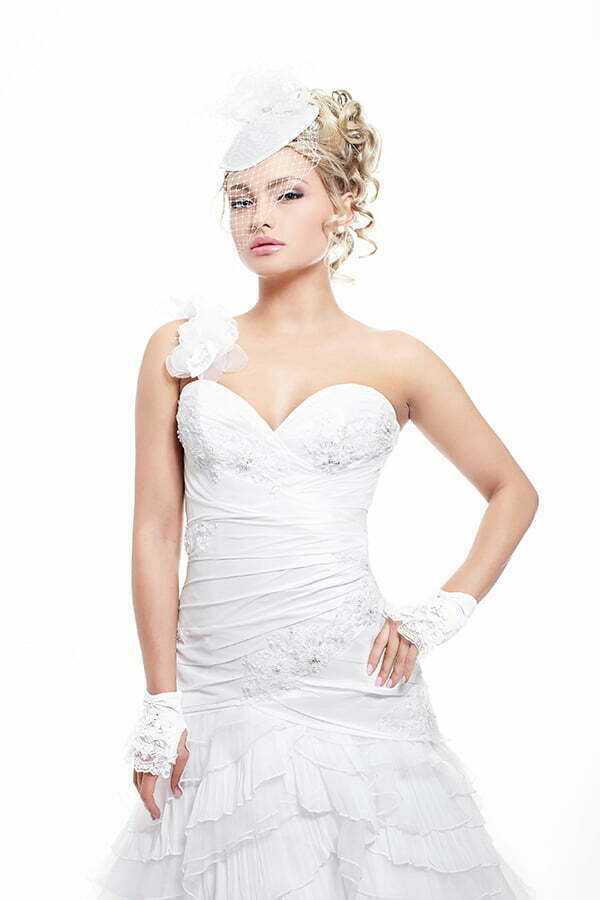 Hats can range from wide-brimmed sun hats to more formal styles such as fedoras and cloches. Fascinators, on the other hand, are small decorative headpieces that often feature feathers, flowers, and other embellishments.
Both hats and fascinators can be found in a variety of colors and materials to match any outfit. When choosing a hat or fascinator for an outdoor wedding, it is important to consider the formality of the event as well as the season in order to select something appropriate.
Bow Ties or Neckties for Men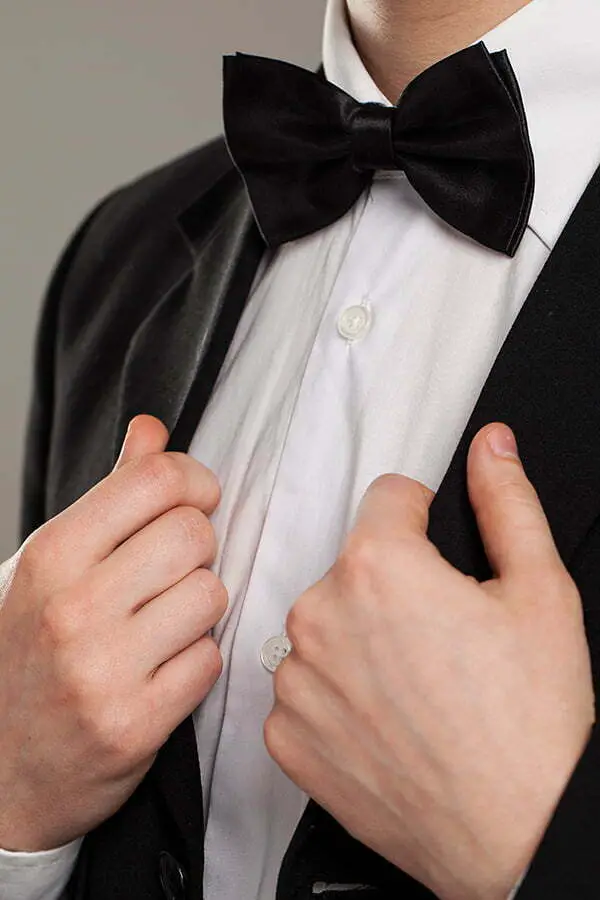 Bow ties are a classic choice for formal occasions and can be worn with a tuxedo or suit. They come in a variety of colors and patterns to match any outfit.
Neckties are also an acceptable option for outdoor weddings, as they provide more flexibility in terms of color and pattern than bow ties do. Men should choose neckties that complement the colors of their suits or tuxedos, as well as the overall theme of the wedding.
Both bow ties and neckties should be made from high-quality materials such as silk or cotton to ensure they look sharp throughout the event.
Keep reading: