Explore the charm of camo-themed outdoor weddings with these creative ideas to make your special day uniquely memorable.
A camo-themed outdoor wedding is a unique and exciting way to celebrate your love amidst nature. This theme not only adds a rustic charm but also allows you to incorporate your passion for the outdoors into your special day.
Here, you'll find a plethora of ideas ranging from camo wedding attire, decor, invites, to the cake, and more. We've curated the best and most creative ways to infuse the camo theme into each element of your wedding, ensuring your day is as distinctive as your love story.
Stay tuned to explore these ideas and make your camo outdoor wedding a memorable affair.
Camouflage Wedding Dress and Suit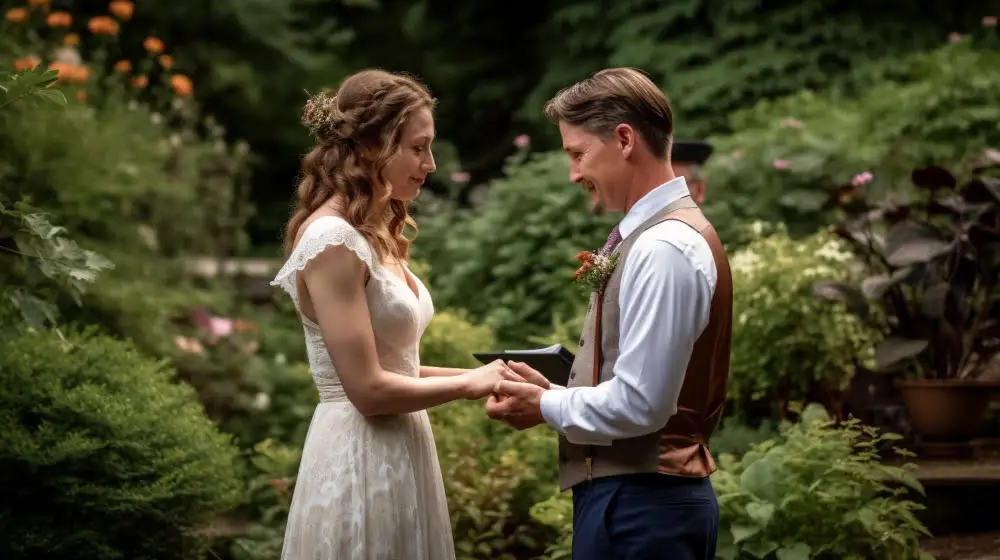 Embracing the camouflage theme fully starts with your attire.
A camo wedding dress creates an unconventional yet stunning impact, especially when paired with the greenery of the outdoors.
The groom's suit can match this, with camouflage detailing on his vest or tie.
There are numerous designers offering elegant, tastefully done camouflage wedding attire that remains respectful to the formality of the occasion.
It's a daring choice that sets the tone for an adventurous outdoor wedding ceremony.
To offset the heavy print, solid colors can be incorporated through accessories or fabric trims.
This perfect blend of tradition and individual style will make your big day truly unforgettable.
Camo-themed Dining and Table Settings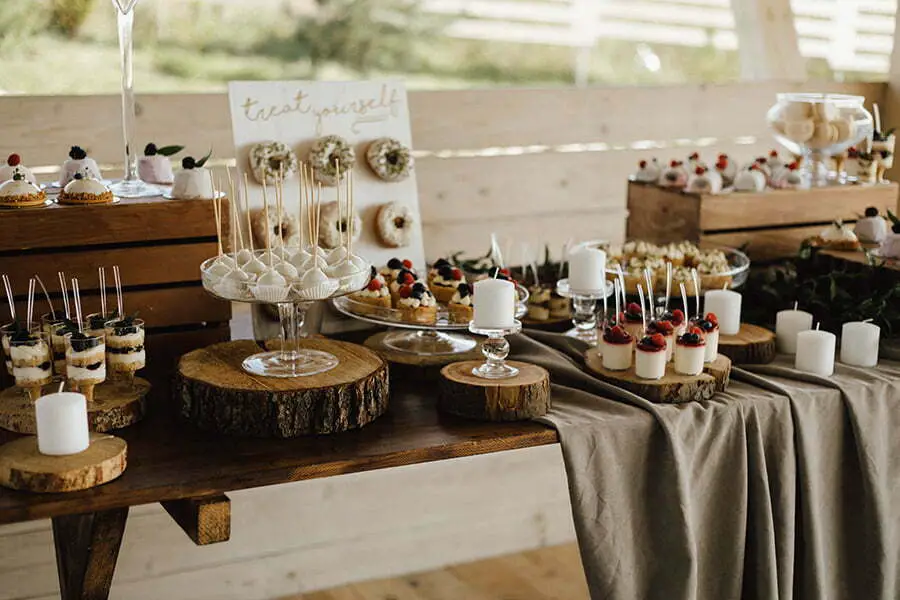 Incorporating camo elements into your dining setup and table settings adds a touch of nature-infused charm essential for a true outdoor wedding.
Think woodland-inspired centerpieces, green and brown table runners symbolizing the earthy tones of camouflage, and napkins with subtle camouflage prints.
You can even take it a step further by opting for moss-covered name placements.
A mix of rustic and elegant tableware can harmoniously bring together your camo theme, ensuring that every detail, no matter how minuscule, fits seamlessly with your chosen motif.
Offering an intriguing visual mix, this setting guarantees your guests an immersive celebration experience.
Forest Canopy for the Ceremony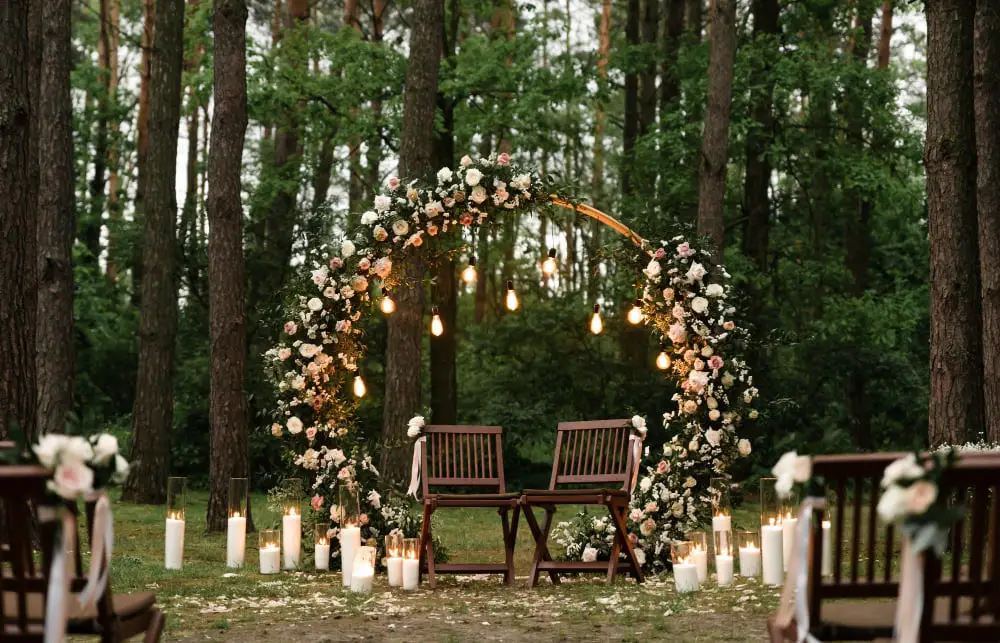 Consider the allure of a forest setting for your nuptials. A natural canopy of towering trees would not only provide shade but also enhance the camo theme dramatically.
This setup can be enriched with strategically hung fairy lights, rustic chandeliers or dangling floral arrangements.
Atmospheric additions like bird song soundtracks can further immerse your guests in the experience.
Remember to ensure the site is accessible and comfortable for all attending.
Camo Wedding Cake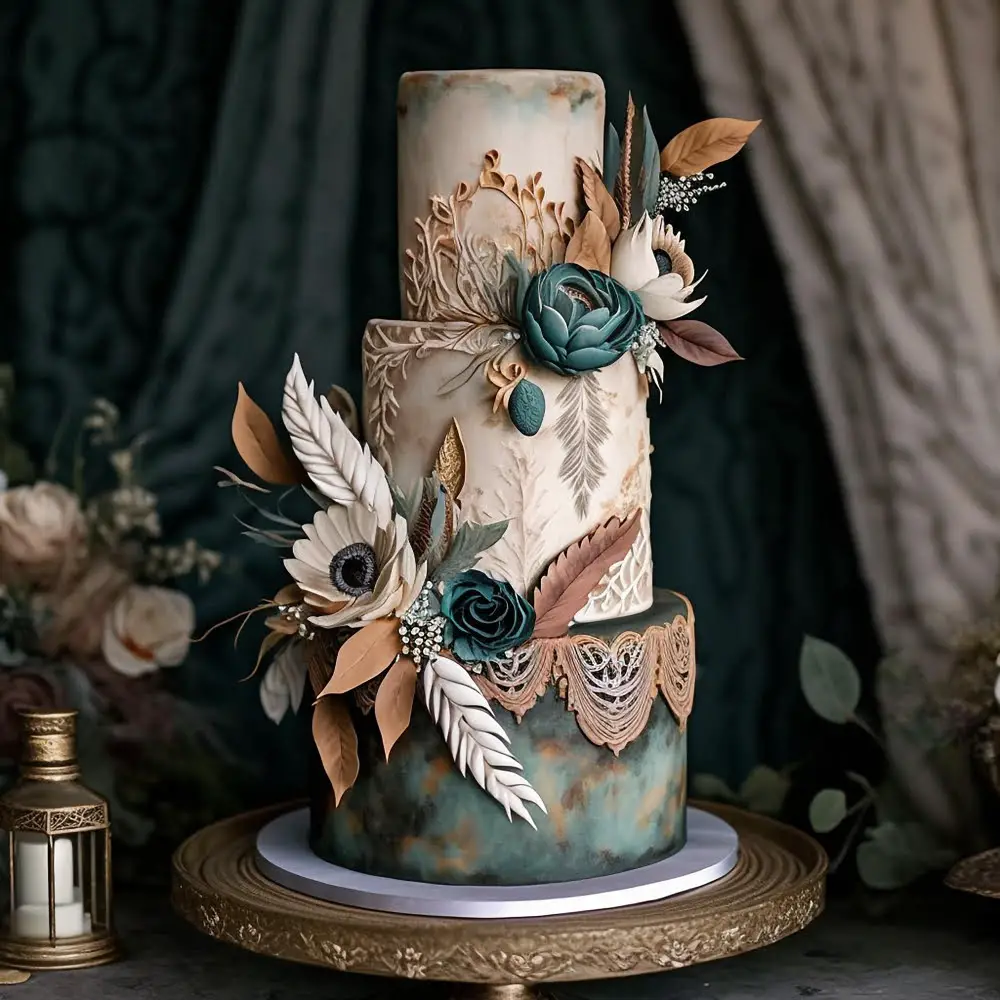 A cake is a centerpiece for any celebration.
For your camouflage outdoor wedding, consider a cake that blends well with the theme.
Blend a variety of nature-inspired colors such as brown, green, and black for an authentic camo pattern.
An outdoor-inspired cake topper like deer is a popular choice.
For a lighter touch, a standard white wedding cake with camo border or accents can create a stunning effect without being overwhelming.
For uniqueness, think beyond traditional cake and offer layered camouflage cupcakes.
The possibilities are endless and customizable to your taste and style.
Outdoor Hunting Lodge As Venue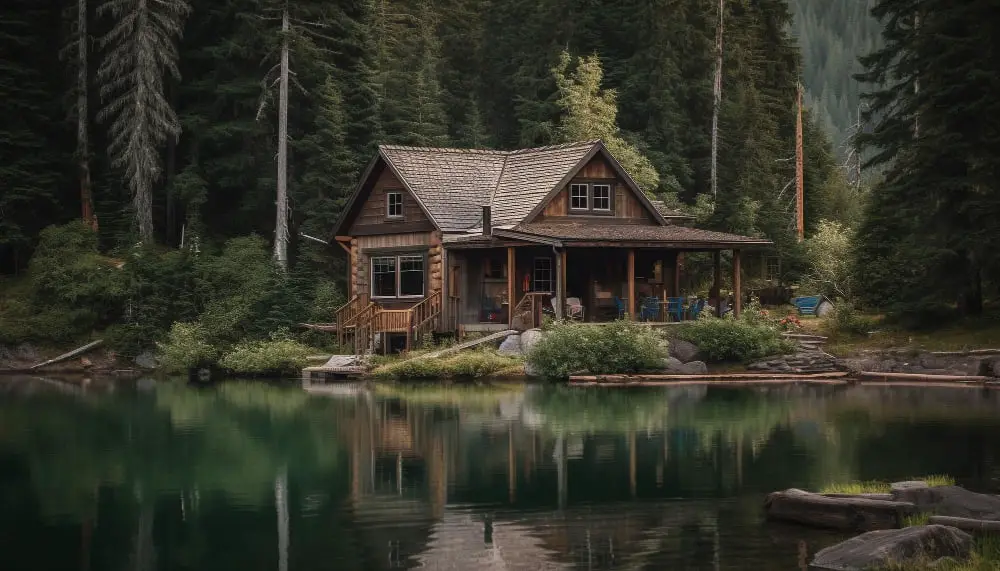 An outdoor hunting lodge offers an idyllic setting, beautifully aligned with the camo wedding theme.
Nestled in nature's lap, these venues often feature grand fireplaces, rustic chandeliers, and panoramic forest views, aligning seamlessly with a camouflage pattern.
Complement the setting with ample outdoor space for the ceremony and reception.
No need to over-decorate; allow the natural surroundings to shine.
Consider accentuating with fairy lights, planters, or deer antler centerpieces for an authentic, rugged charm.
Camo Wedding Invitations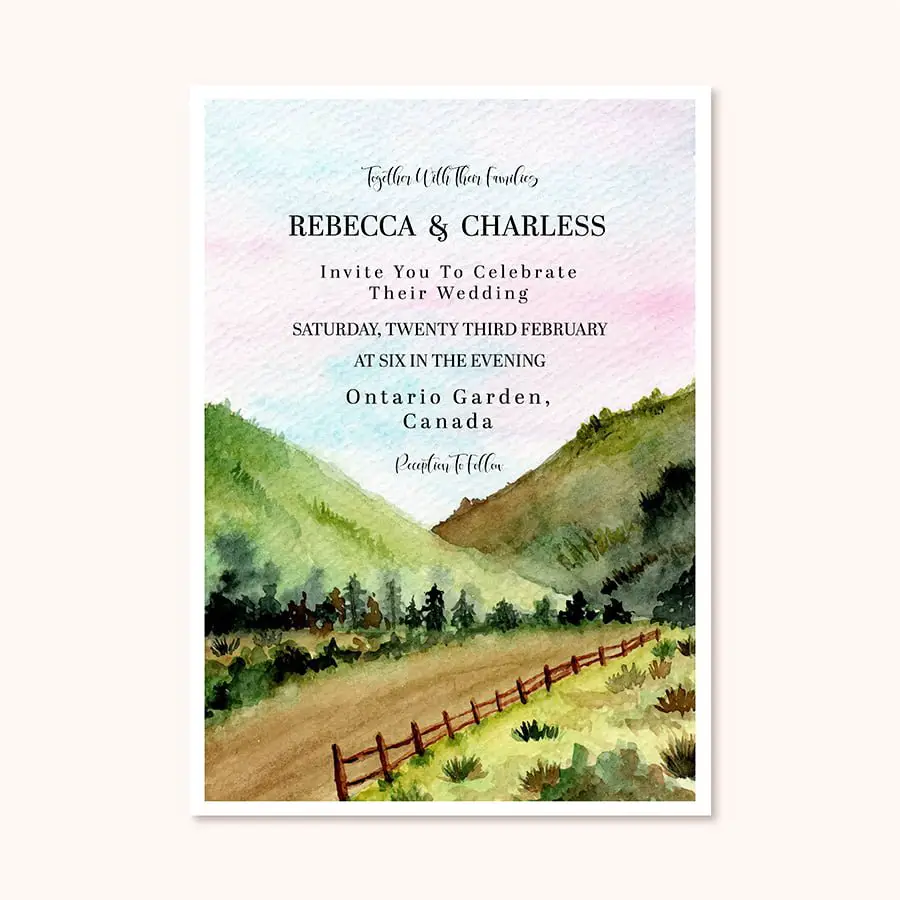 Camo wedding invitations can serve as the perfect teaser for your distinctive theme.
A blend of earthy colors like green, brown, and black arranged in a traditional camo pattern creates a unique visual appeal that sets the tone for your event.
Opt for a rugged, outdoorsy design in the shape of leaves or trees.
High-quality matte or textured paper can add a touch of sophistication to these uniquely themed invites.
To amp up the charm, consider including an artistic rendition of your wedding venue or a sketch of camo elements like leaves or camo hunting gear.
If it's a stunning outdoor hunting lodge, a tiny sketch would work wonders.
Remember to keep the details clear amidst the camouflage and lend your own personal touch to these invites.
Camouflage Bridesmaid Dresses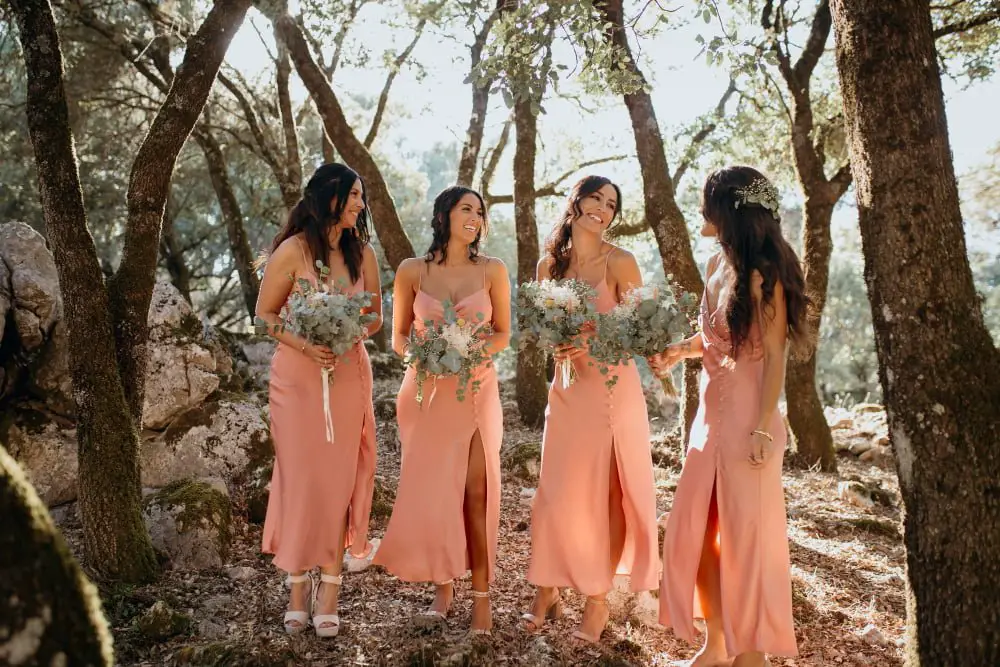 With the right choice of pattern and style, camouflage bridesmaid dresses can effortlessly merge the rustic charm of the outdoors with the elegance of a wedding celebration. It's all about embracing a balance between sophisticated design and earthy, muted tones.
Choose lighter hues for a subtle appeal or go bold with darker shades for a stand-out effect. The dresses can be paired with simple accessories and neutral-colored shoes to keep the focus on the unique dress pattern. Opting for a-line or flowing designs can add a feminine touch to the rugged camo, perfect for an outdoor wedding setting.
Camo Fondant Cupcakes for Dessert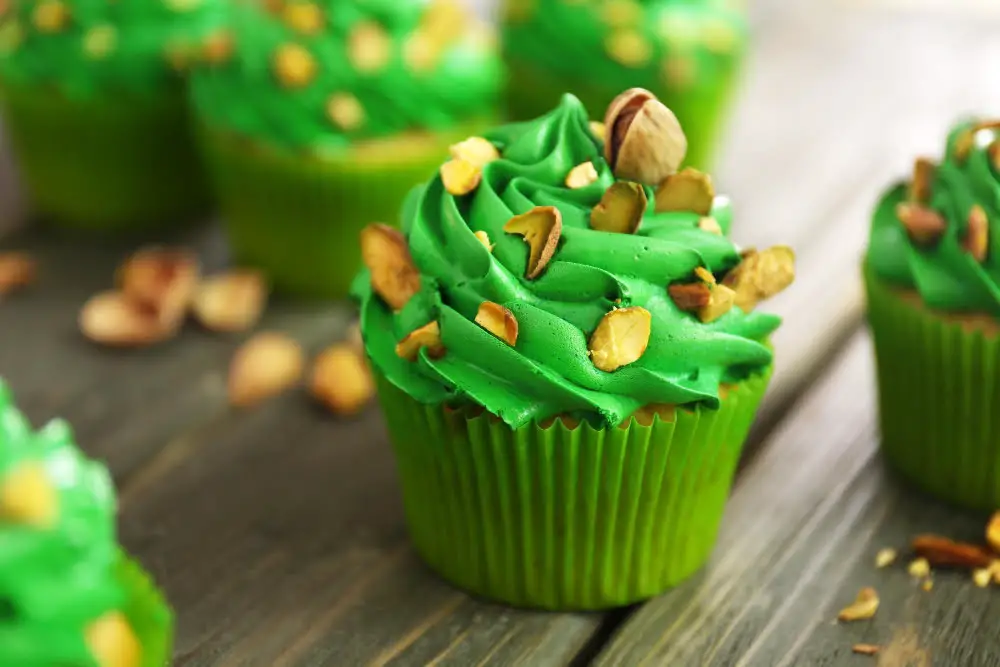 Using camouflage fondant to cover cupcakes offers a creative nod to the camo theme. The fondant can be dyed in different shades of green, brown, and black to mimic the camo design.
Not only does this provide a delightful visual treat but it also enhances the taste of these mini delicacies.
Remember to use natural, food-safe dyes for an authentic yet safe coloration. Trust a professional baker for the best results, as making camo fondant can be tricky.
Arrange these unique cupcakes on a rustic, wooden dessert table for a picturesque finale to your wedding meal.
Mossy Oak Groomsmen Attire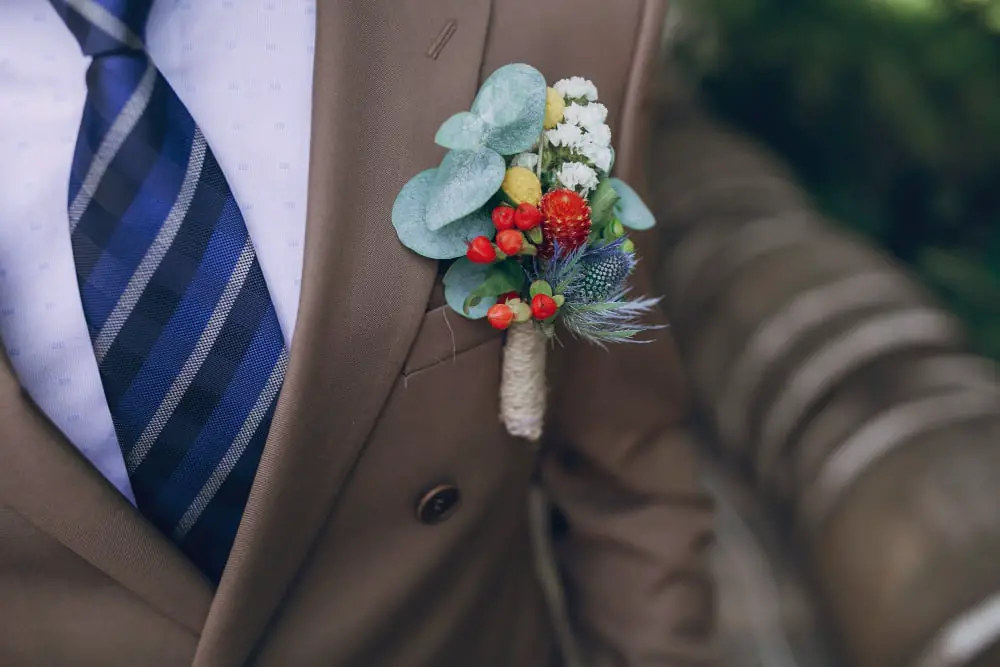 Sporting mossy oak attire adds a unique and thematic touch which fits seamlessly into the camo wedding aesthetic. This traditional hunting pattern, noted for its realistic, earthy tones and lifelike foliage prints, steps away from the conventional black-tie ensemble in favor of an attire that merges with the natural outdoor surroundings; a bold statement that embraces the groomsmen's adventurous spirit.
Paired with matching accessories, such as a mossy oak tie or boutonniere, these outfits bring an edge and outdoorsy ethos to the whole wedding party.
A word of advice – decide on a single fit for all groomsmen to avoid variations in patterns and styles, ensuring a cohesive look.
Outdoor Tent Reception With Camo Decorations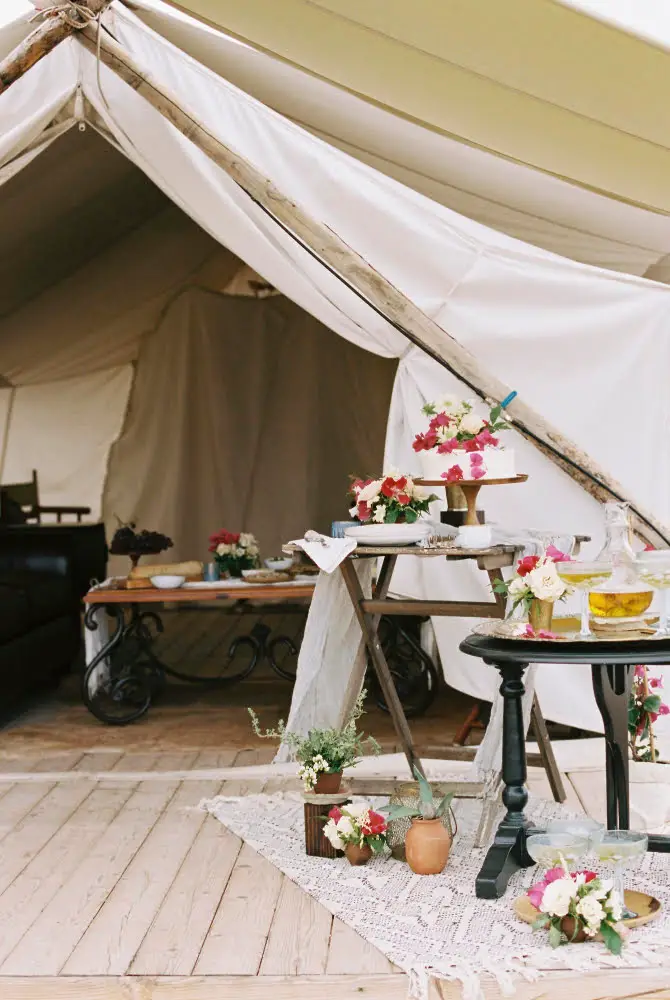 In infusing a hint of wilderness to your wedding reception, consider a tent adorned with tasteful camo decorations. Opt for a grand, cream-colored tent, allowing the color scheme to seamlessly blend with the surroundings. For decor, utilize textiles with subtle camouflage patterns.
Camo-print table runners can lend a unique charm against rustic wooden tables.
Add layers and textures using natural elements like pine cones, burlap, and moss.
Consider a chandelier made with faux antler for an unexpected twist.
Remember, the key is to use the camo theme sparingly and strategically to create an elegant, romantic atmospheric that still speaks to your love for the great outdoors.
By doing so, you strike a perfect balance between rustic charm and the majestic elegance that a wedding ceremony deserves.
Camo Napkin Rings
In harmonizing with the overarching theme, incorporating camo napkin rings into your outdoor wedding adds a subtle touch of rustic, military flair. They're a simple way to echo your theme throughout the table settings without going over-the-top.
Opt for rings in traditional forest colors for a more muted effect, or consider a pop of orange or pink for an unexpected twist in a typically monochromatic color scheme.
Remember, the devil is in the details, and guests will appreciate this creative nod to the outdoor-camo motif.
Natural Wooden Seating With Camo Cushions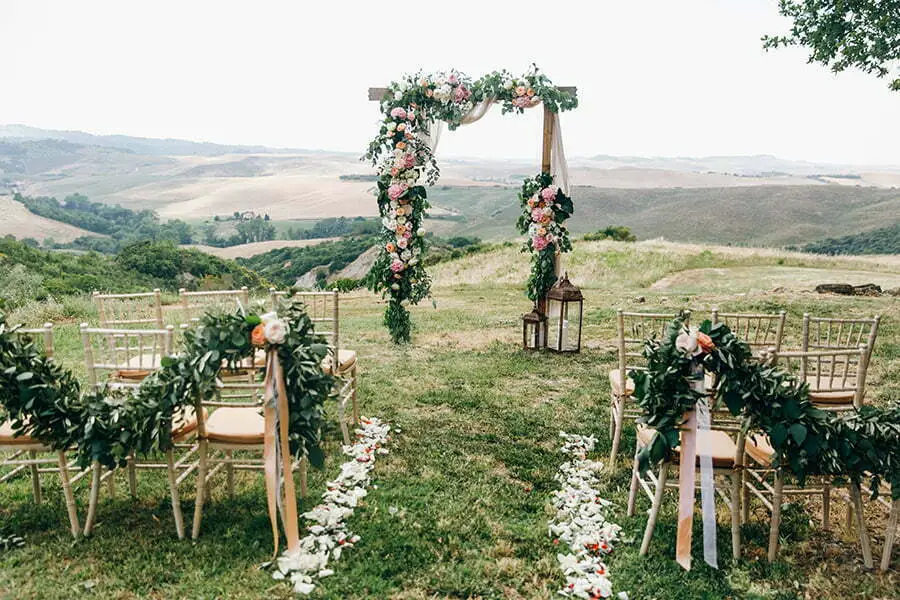 Opting for natural wooden seating at your ceremony elevates the outdoorsy, rustic atmosphere. It provides an authentic, earthy look, keeping the vibe casual yet sophisticated.
To incorporate the camo theme, consider cushions. These not only add a personalized touch but also ensure comfort for guests.
It's a practical approach to transform the otherwise ordinary seating into a comfortable and stylish array that complements your theme perfectly.
This unique blend of nature-inspired elements and camouflage pattern result in a distinctive wedding setup, guaranteed to leave a lasting impression on your guests.
Hunting Boots for Groom and Groomsmen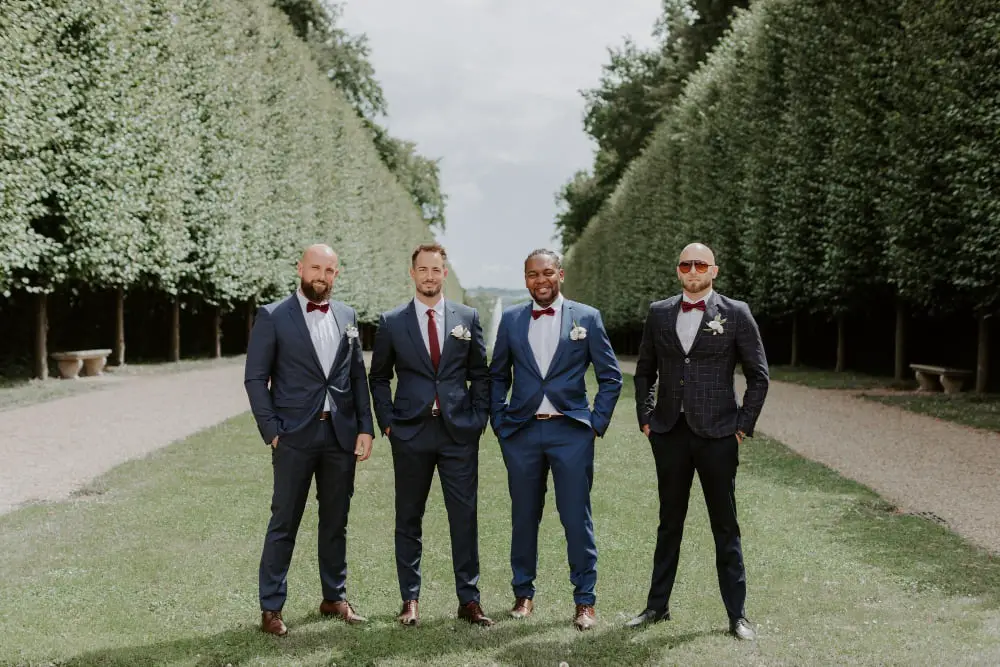 Swapping traditional formal footwear for hunting boots adds a unique touch, maintaining the camo theme. Choose a sturdy, weather-proof pair to navigate the outdoor terrain while offering a nod to the outdoorsy atmosphere of the celebration.
This unconventional choice not only boosts comfort but also stands as a memorable accessory for the groom and groomsmen's attire. While the boots exude rugged charm, they also allow for custom embellishments to align with the wedding's aesthetic. Consider adding camo laces or personalized tags for an extra dash of character.
Simply put, hunting boots make for a versatile addition, merging style, comfort, and thematic consistency in one fell swoop.
Camo Ring Bearer Pillow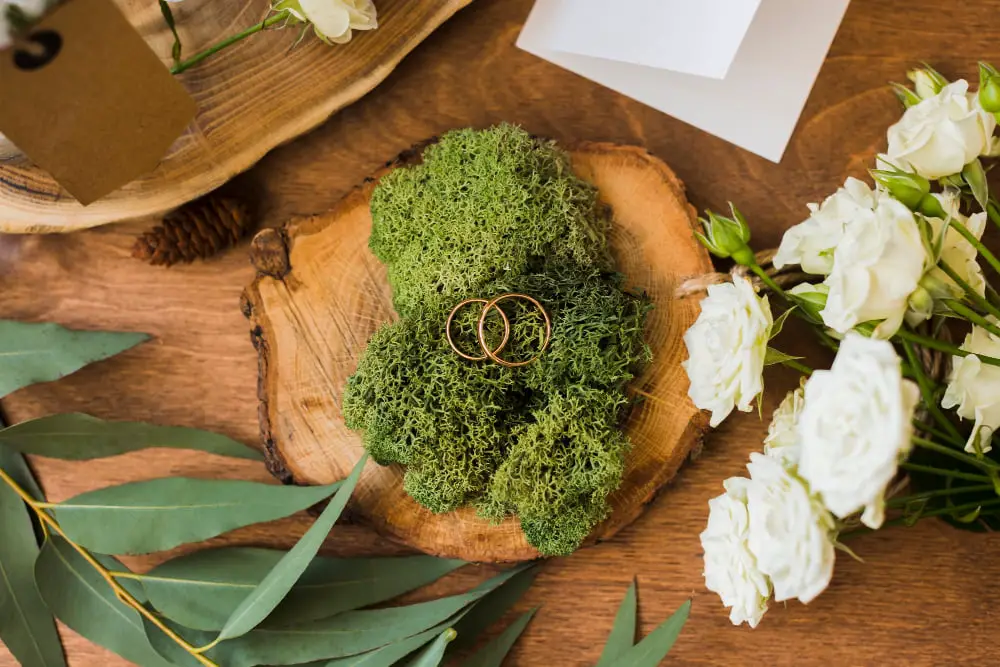 Serving as a miniature piece of thematic artwork, this cushion can take on any camo pattern, from mossy oak to woodland.
Cover it with the material identical to the groom's suit or match it to the overall decor.
The aim is to effortlessly blend in while standing out, essentially embodying the whole concept of camouflage.
Functionality meets aesthetics as the littlest gentleman carries the symbol of love and union down the aisle, adding both a personal and intriguing touch to your outdoor wedding theme.
It's not just a pillow – it's a conversation starter, a statement piece, and a memorable part of your unique ceremony.
Military-style Outdoor Bar Setup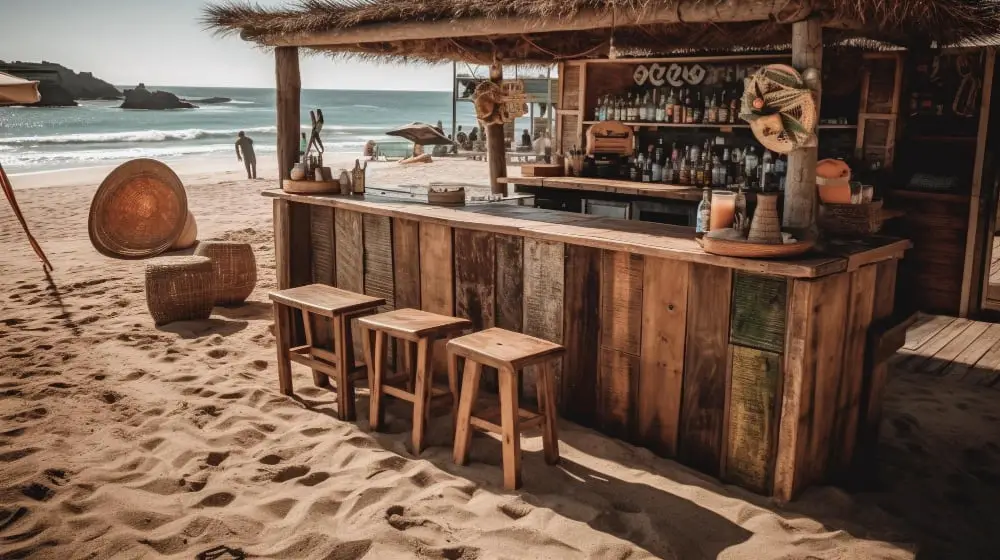 The military-style outdoor bar setup is a lively nod to the theme. A robust, wooden structure serves as the bar counter, adorned with camouflage fabric drapes or green netting, akin to a military bunker or tent.
Utilize sturdy packing crates to store and display the beverages. You can include military-style metal cups for serving drinks.
The bar staff could be dressed in custom aprons or outfits with tactical accents, enhancing the experience further. Add finishing touches with a few lanterns or army-style accessories.
The result – an immersive beverage station that infuses charm and authenticity to your camo wedding.
Camouflage Garters for the Bride
Adding a bit of the camo theme into the bride's outfit subtly is a brilliant idea. The bride could wear a camouflage garter, which would be a delightful surprise detail that reinforces the theme.
Beautifully crafted and comfortable, these garters can include a dash of traditional lace, a charm, or a personal keepsake to harmonize tradition with the unique theme.
Besides, it could make a fun garter toss ceremony, truly making the event one that leaves a lasting impression on the guests.
Wildflower Bouquets and Boutonnieres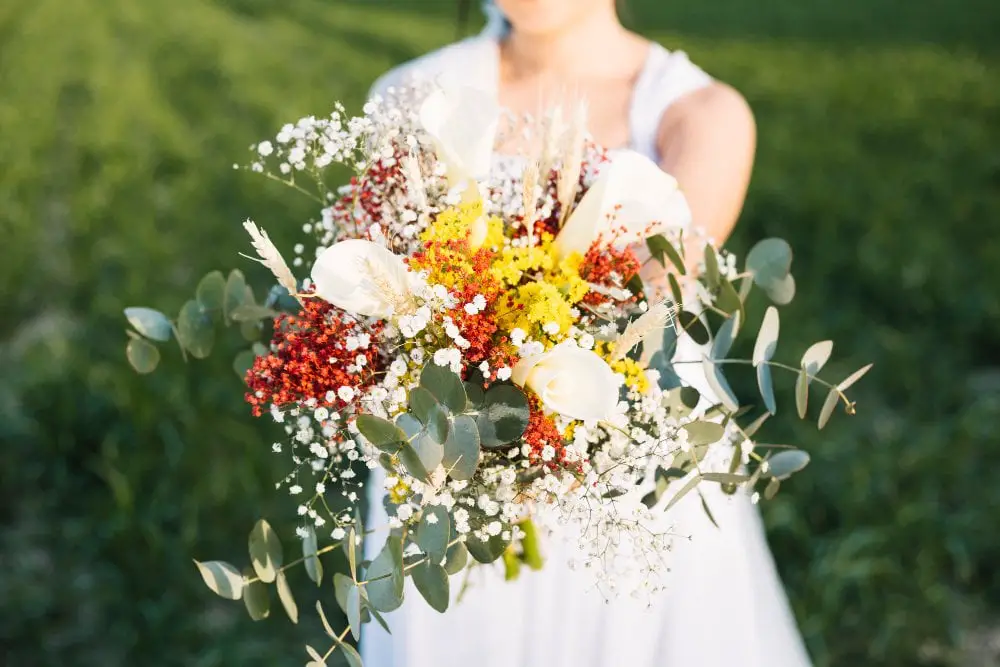 Wildflowers present a striking blend of colors, effortlessly merging with the camo theme. There's a certain rustic elegance to their unpredictability which complements an outdoor setting.
The bride and her party can carry casual, unstructured bouquets that rival traditional ones in beauty without appearing overly formal. Meanwhile, the groom and his entourage can sport boutonnieres made from these flora, creating a harmonious aesthetic throughout the wedding party.
Furthermore, wildflowers lend themselves to sustainability; one can source them locally, thereby reducing their carbon footprint and championing nature conservation. These bouquets and boutonnieres can also be preserved as keepsakes afterward, adding a romantic touch to the wedding memento.
Camo-themed Photo Booth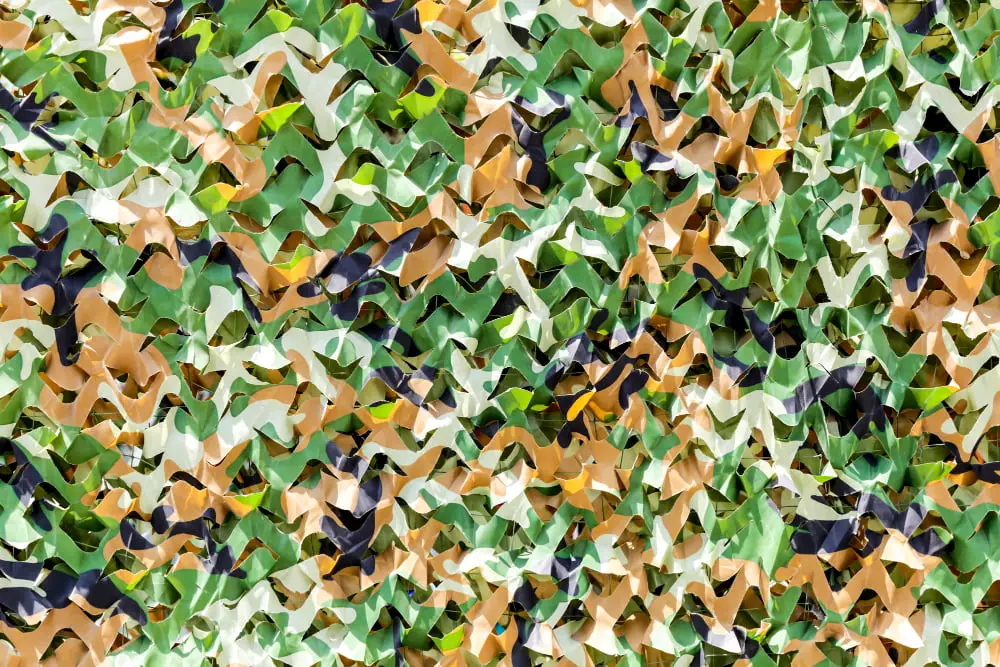 Equipping the photo booth with camouflage backdrop and props makes an exciting feature for guest entertainment.
Incorporate natural elements like leaves, branches, and faux animal prints.
Accessories that mimic outdoor gear such as fishing hats, faux antlers, or binoculars can add a playful touch.
You can even include cardboard cut-outs of woodland creatures for fun photo ops.
This not only enhances the event theme, but also creates unforgettable moments for guests to capture.
Wildlife-inspired Centerpieces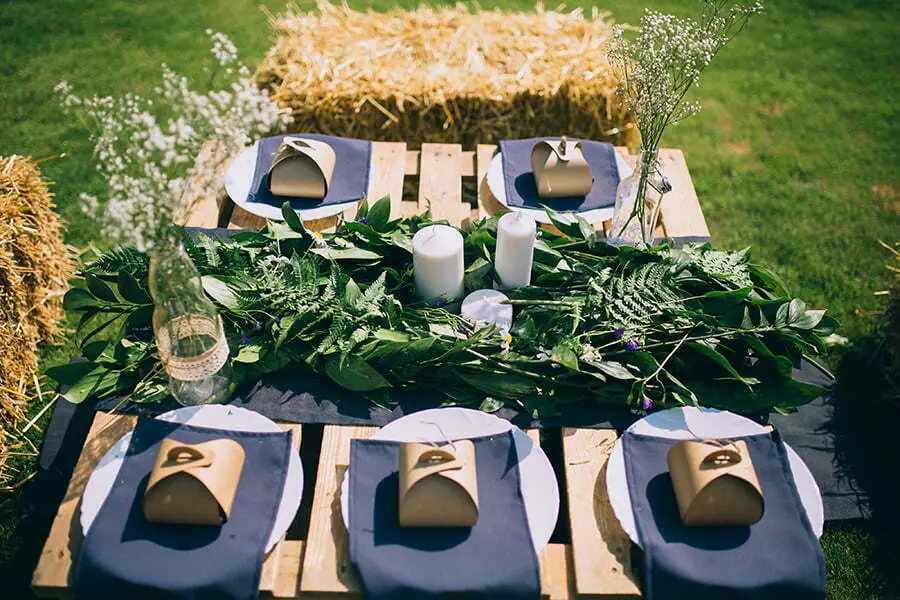 Introducing a wildlife-inspired approach to your centerpieces brings both a fresh and authentic touch to the occasion.
Think in terms of rustic elements like pinecones, antlers, and moss, complementing these with candles or fairy lights.
Use natural elements such as stone and wood to display your centerpieces and feature images or silhouettes of wildlife.
Remember, the aim is to enhance the camo theme while keeping it elegant and serene for guests.
It's all about striking the perfect balance between honoring the camo motif and maintaining an atmosphere of subtle class.
Stick to minimal, unassuming tones of green, brown, and cream to seamlessly blend the centerpieces with the overall setting.
Camo Ribbons for Seating Decor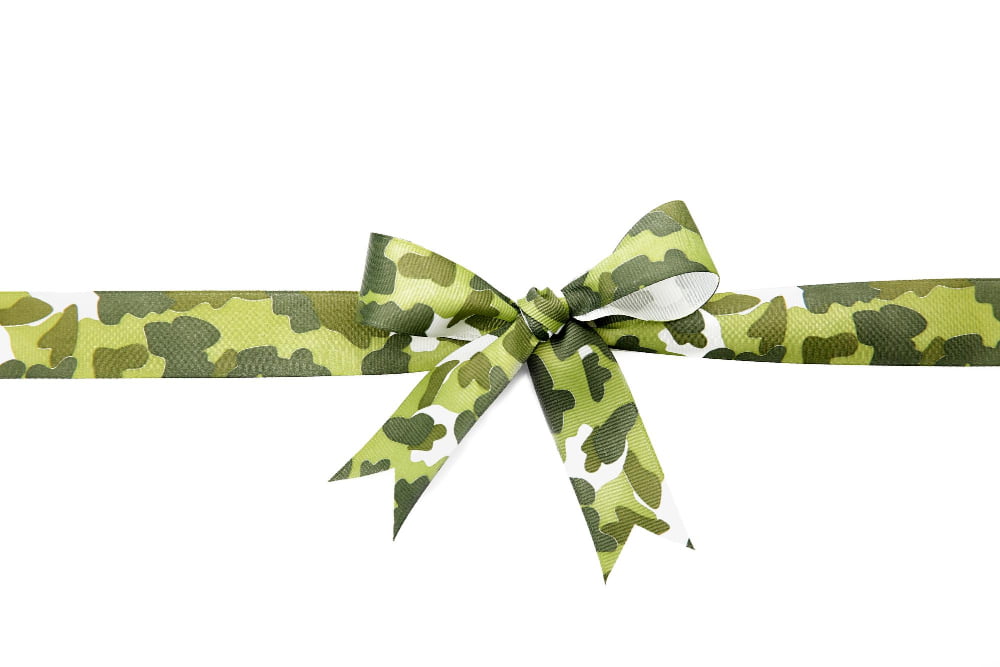 Utilizing camo ribbons is the perfect way to subtly incorporate the theme into your seating arrangement.
Opt for different patterns and shades to match the overall color scheme of the wedding. They can be tied around chair backs, used to decorate aisle markers, or even looped through lantern handles for a romantic, ambient touch.
Despite their simplicity, these camo ribbons deliver a powerful visual impact, tying the theme into every aspect of the ceremony effortlessly.
Keep reading: