Discover the art of crafting a unique and captivating wedding hashtag for your outdoor celebration. Capture unforgettable moments while keeping guests engaged throughout the event.
As the sun sets behind the mountains and the gentle breeze brings a cool relief to the warm summer day, you exchange vows with your soulmate surrounded by nature's beauty. An outdoor wedding is a dream come true for many couples who want to celebrate their love amidst breathtaking landscapes.
And what better way to capture those special moments than through an unforgettable wedding hashtag? A wedding hashtag not only helps you organize your photos but also creates a sense of community among your guests, both in-person and online.
But how do you create a meaningful and engaging wedding hashtag that truly reflects your personality as a couple? In this blog post, we'll share some tips and tricks on how to make your outdoor wedding hashtag stand out from the crowd.
So grab a cup of coffee or tea, sit back, and let's get started!
Brainstorming Ideas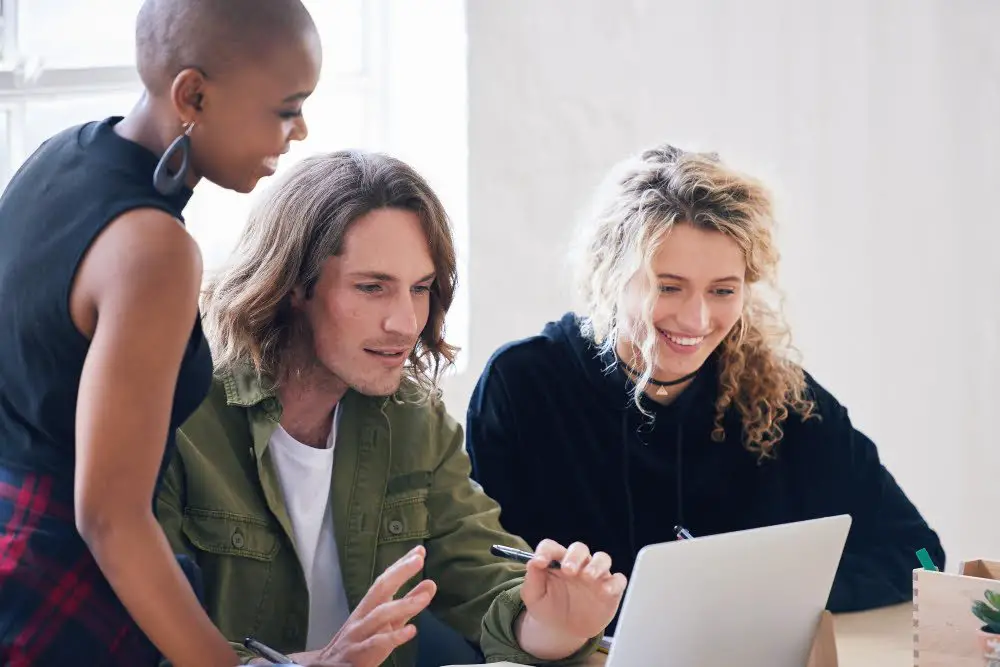 The first step in creating a memorable wedding hashtag is to brainstorm ideas. Start by jotting down words that describe your outdoor wedding theme, location, and personal style as a couple.
Think about what makes your love story unique and how you want to remember this special day for years to come.
Consider incorporating puns or wordplay into your hashtag if it fits with the tone of your celebration. For example, if you're getting married on a vineyard, consider using #WineNotSayIDo or #VineyardVows.
Another idea is to use alliteration or rhymes in the hashtag such as #SamanthaAndSamuelSayIDo for couples with names starting with S.
Remember that brevity is key when it comes to hashtags – aim for something short and easy-to-remember so guests can easily tag their photos throughout the event without any confusion.
Once you have some ideas written down, narrow them down by choosing ones that are most meaningful and reflective of who you are as a couple.
Couple's Names Fusion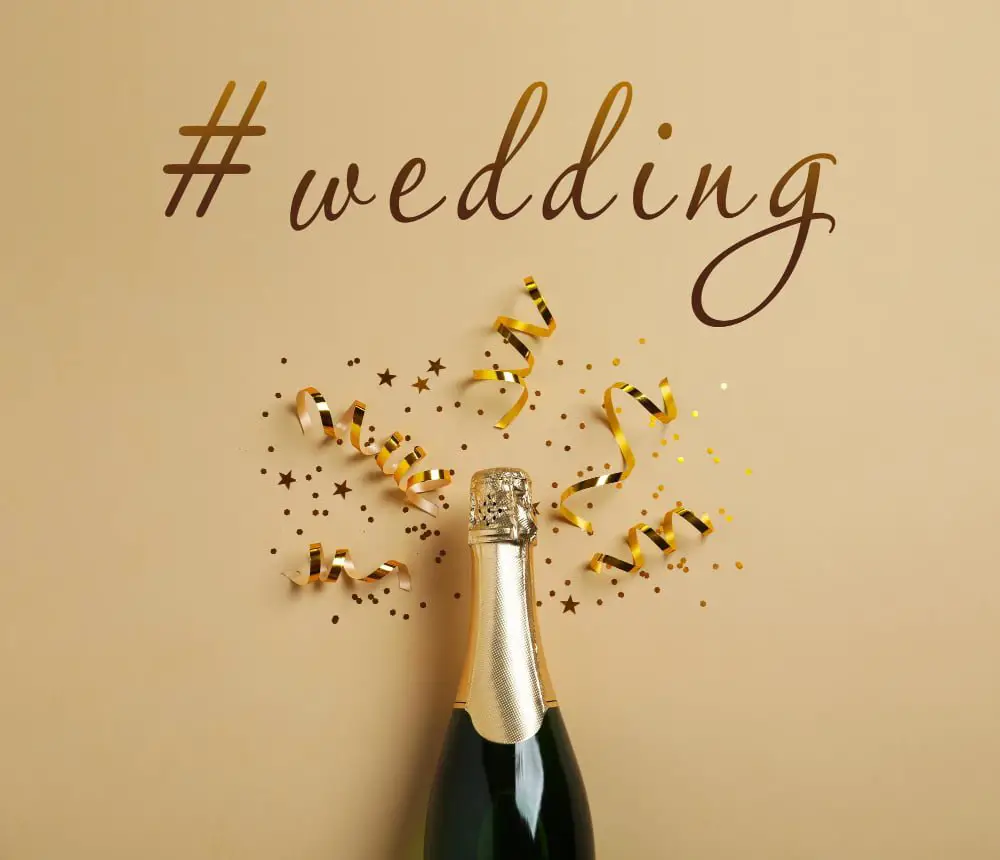 This fusion not only creates a unique and personalized hashtag but also makes it easy for guests to remember and use throughout the event. For example, if your names are Sarah and John, you can combine them into #SarohnWedding or #JohnandSarahTieTheKnot.
But don't limit yourself to just first names! You can also include last names or nicknames in your fusion. Just make sure that it's easy to spell and pronounce so that everyone can use it without any confusion.
When creating a name fusion, try experimenting with different combinations until you find one that resonates with both of you as a couple. It could be something funny, romantic or even quirky – whatever reflects your personalities best!
Outdoor Wedding Themes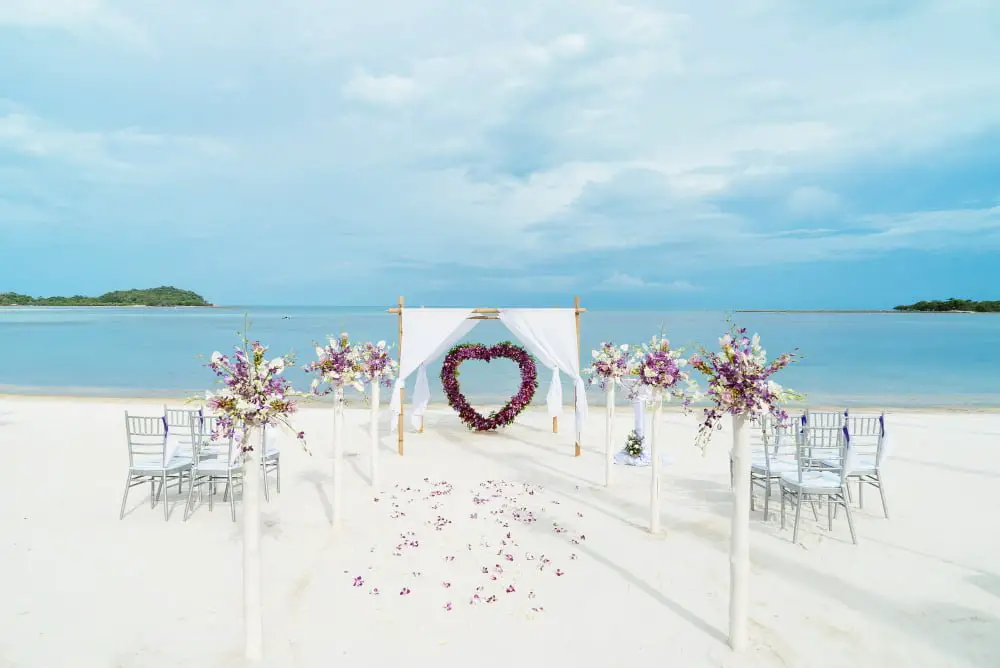 From rustic and bohemian to beachy and tropical, your wedding theme can set the tone for your entire celebration. Consider incorporating elements of nature into your theme such as wildflowers, greenery or wood accents that complement the natural surroundings.
For a whimsical garden party vibe, opt for pastel colors like blush pink or lavender paired with vintage-inspired decor pieces like birdcages or antique lanterns. If you're planning a beachside ceremony, go for nautical touches such as seashells and starfishes in shades of blue.
Whatever theme you choose should be reflected in every aspect of your big day from invitations to centerpieces so that everything feels cohesive and intentional.
Memorable Dates & Locations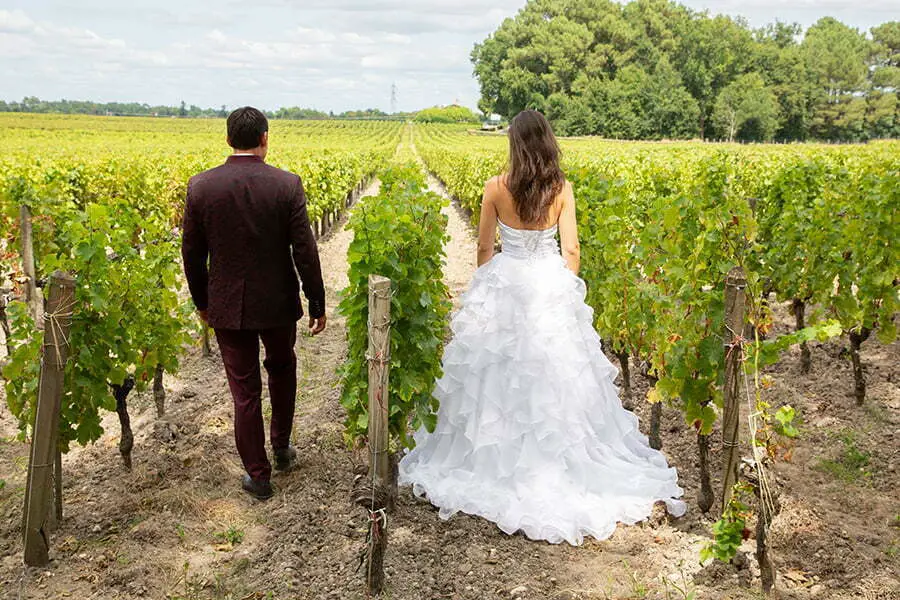 Think about the place where you first met, your first date, or even where you got engaged. These special places can add a personal touch to your hashtag and make it more meaningful for both you and your guests.
For example, if you had an unforgettable trip together in Hawaii that led to your engagement, consider using #HappilyEverAfterInHawaii as part of your wedding hashtag. Or if you're getting married at a vineyard that holds sentimental value for both of you, try something like #VowsAmongTheVines.
Another idea is to use important dates such as anniversaries or birthdays in combination with location-specific words. For instance: <em>#ForeverAndAlwaysAtTheBeach</em> on the anniversary of when they met at their favorite beach spot.
Wordplay & Puns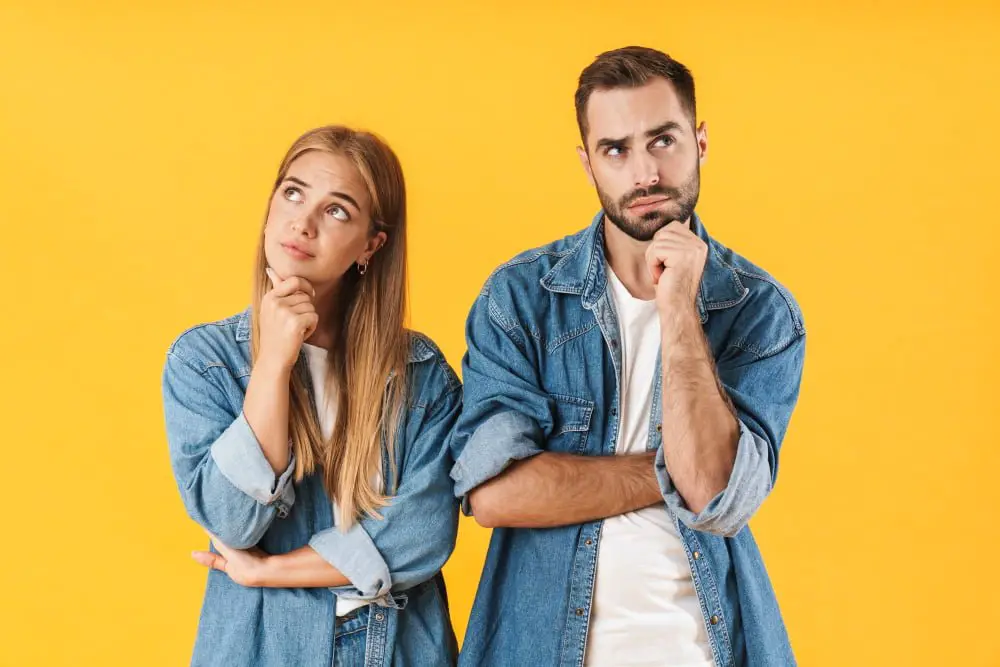 They can be playful, witty, or even cheesy – but they always make people smile. If you're looking for inspiration, think about the things that make your relationship unique: shared interests, inside jokes, or funny quirks.
For example:
If you both love hiking: #HappilyEverHiker
If you met at a coffee shop: #LoveBrewing
If one of you is a musician: #TyingTheKnotes
Don't be afraid to get creative with words! You can use homophones (words that sound the same but have different meanings), idioms (expressions with figurative meanings), or even invent new words.
Just remember not to overdo it – too many puns can become tiresome quickly.
Alliteration & Rhymes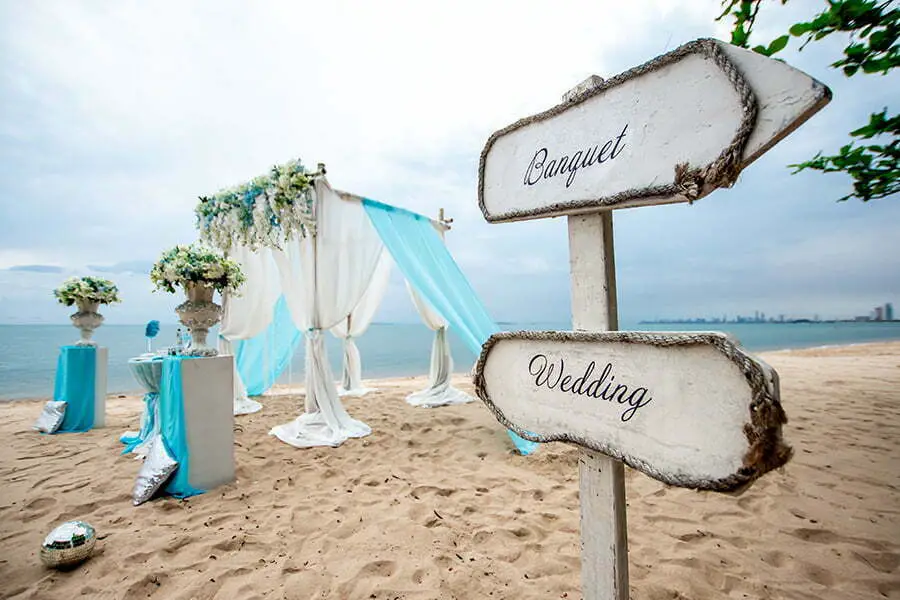 Alliteration is the repetition of consonant sounds at the beginning of words, while rhyme is the repetition of similar sounds in words. These techniques not only add a playful touch to your hashtag but also make it easier to remember.
For example, if you're having an outdoor wedding on a beach, you could use alliteration with something like #BeachBashinBells or #SandyShoresSoiree. Or if you want to incorporate some rhyming into your hashtag, try something like #ForeverOnTheRiver or #LoveIntheGrove.
Remember that while alliteration and rhyme can be effective tools for creating catchy hashtags, don't sacrifice clarity for cleverness. Make sure your guests understand what the hashtag means so they can easily tag their photos throughout the event.
Brevity Is Key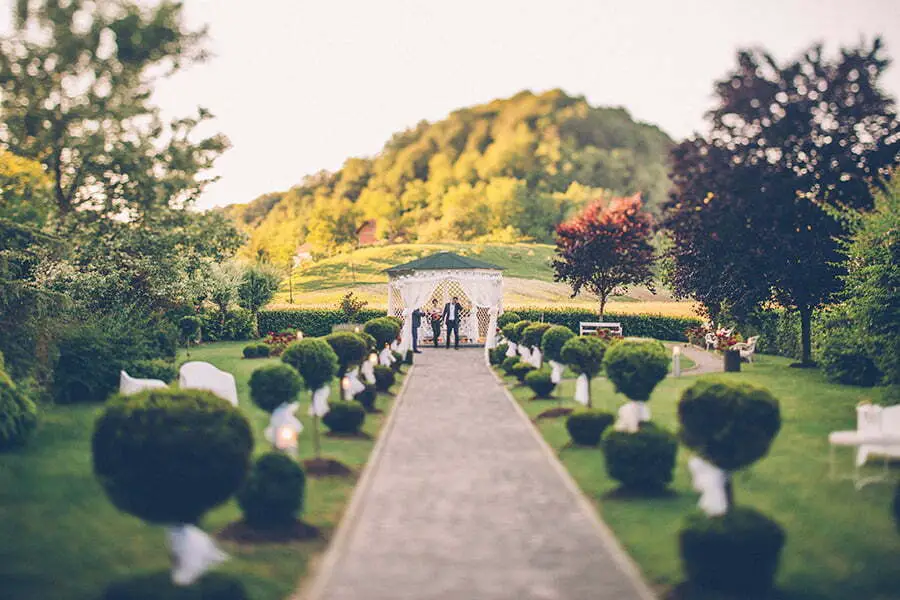 You want your guests to remember the hashtag easily and use it throughout the event. A long and complicated hashtag may discourage people from using it or even remembering it at all.
Keep in mind that Twitter has a character limit of 280 characters per tweet, so you want your wedding hashtag to be short enough for guests to include in their tweets without taking up too much space.
One way to keep your wedding hashtag brief is by using acronyms or abbreviations. For example, if you're having an outdoor wedding at Yosemite National Park on September 4th, 2022, instead of #JohnAndJaneGetMarriedAtYosemiteNationalParkOnSeptember4th2022 (which is quite a mouthful), consider something like #JNJWeddingYosemite22.
Remember that brevity doesn't mean sacrificing creativity! You can still incorporate puns or wordplay into your short and sweet hashtags. Just make sure they are easy enough for everyone to remember and use throughout the celebration.
Keep your outdoor wedding hashtags brief but creative! Your guests will appreciate being able to easily share their memories with each other online while keeping them engaged during this special day.
Keep reading: