Ensure privacy and intimacy at an outdoor wedding by providing a secluded setting, limiting the number of guests, using tall plants or screens to create boundaries, and ensuring that sound systems are not too loud.
Outdoor weddings can be a beautiful way to celebrate your special day, but they also come with unique considerations regarding privacy and intimacy. With the proper planning and preparation, you can ensure that your outdoor wedding is private and intimate.
Here are some tips for ensuring privacy and intimacy at an outdoor wedding.
Choose a Private Location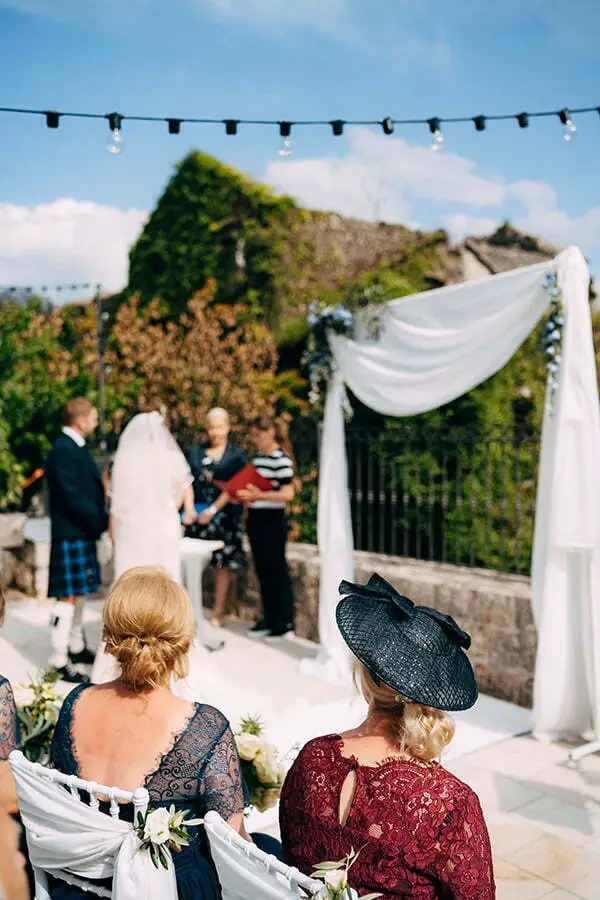 When selecting a venue, it is essential to consider the size of the space and how many people will be attending. It should also be away from public areas such as parks or beaches, where there may be more foot traffic or onlookers.
Look for venues with natural barriers, like trees or shrubs, that provide extra privacy. If possible, try to find a spot with limited access points so guests can only enter through one entrance and exit point.
This will help keep out any unwanted visitors who might disrupt the ceremony or reception.
Provide Adequate Seating for Guests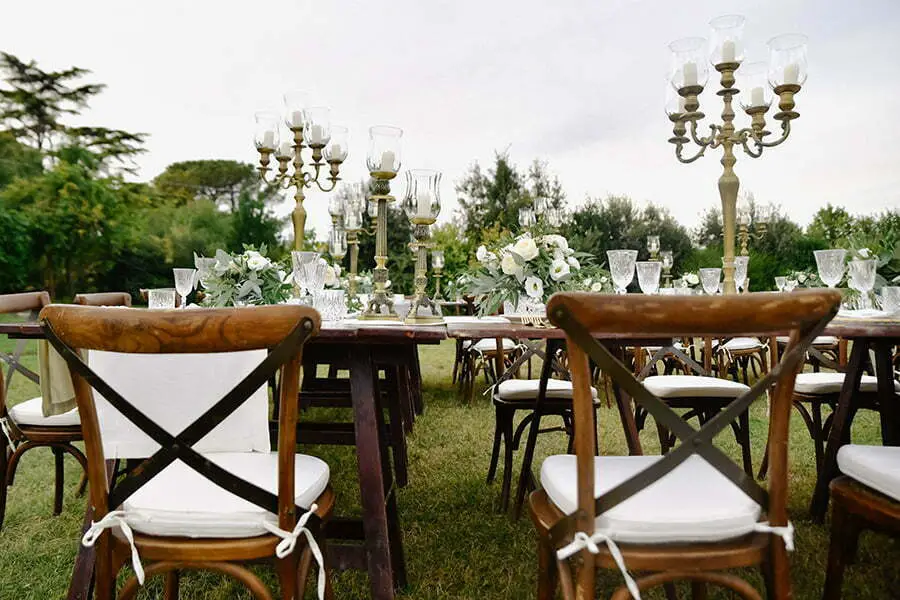 Enough chairs or benches will allow guests to spread out, creating a more intimate atmosphere. It also allows couples to have private conversations with their friends and family without feeling like other people are overhearing them.
Enough seating can help keep the noise level down, encouraging people to stay in one area instead of wandering around the venue. Providing adequate seating helps create a comfortable environment for all guests to enjoy the special day without worrying about their comfort or privacy being compromised.
Use Opaque Fabric to Create Privacy Screens
This involves setting up large pieces of fabric, such as curtains or tarps, around the perimeter of the wedding area. The fabric should be thick enough to block out any outside noise or distractions from other nearby people.
It should be tall enough so no one can see the wedding area from outside. Couples can enjoy their special day without worrying about prying eyes or unwanted attention by creating a physical barrier between guests and onlookers.
Furthermore, this method also helps to keep out wind and rain if necessary.
Limit the Number of Guests Invited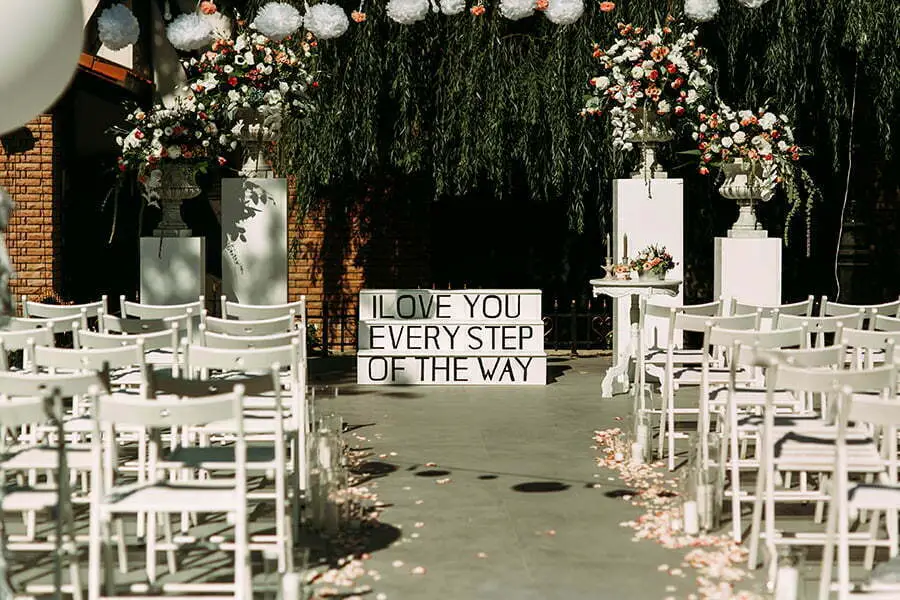 By reducing the guest list size, couples can create a more intimate atmosphere that allows them to focus on each other and their special day. This also helps keep conversations private, as there are fewer people around who could potentially overhear what is being said.
Limiting the number of guests will help reduce distractions from outside sources such as noise or passersby. Couples should carefully consider how many people they want in attendance before sending out invitations to create a comfortable and secure environment for everyone involved.
Consider Using Noise-cancelling Technology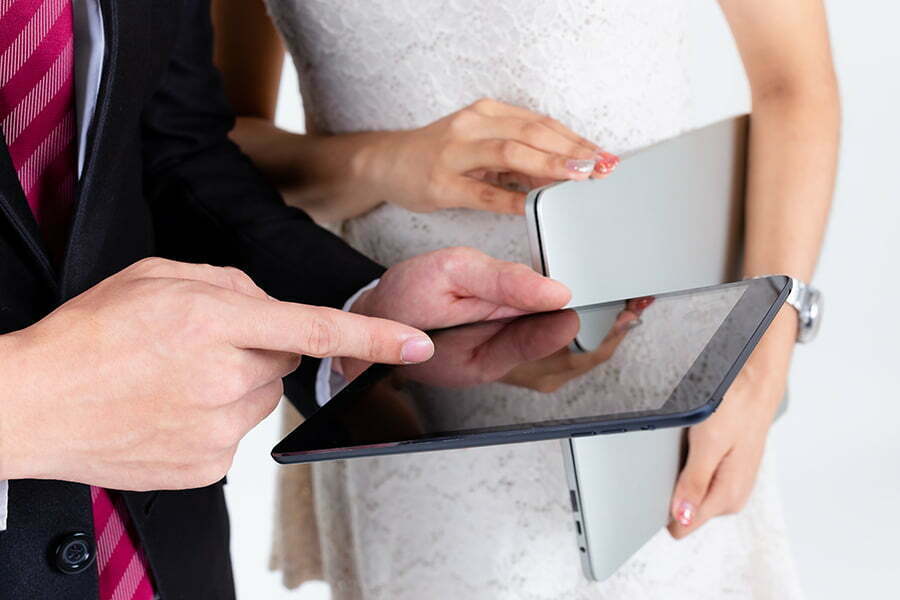 Noise-canceling technology uses microphones to detect ambient sound, creating a sound wave that is the exact opposite of the detected sound. This creates a "silent zone" where all outside noise is canceled, allowing for more private conversations and intimate moments.
This technology can block out loud noises from nearby roads or other sources of disruption. Using noise-canceling technology, couples can create a peaceful atmosphere for their outdoor wedding without worrying about external distractions or disruptions.
Ensure That All Vendors Are Aware of the Need for Privacy and Intimacy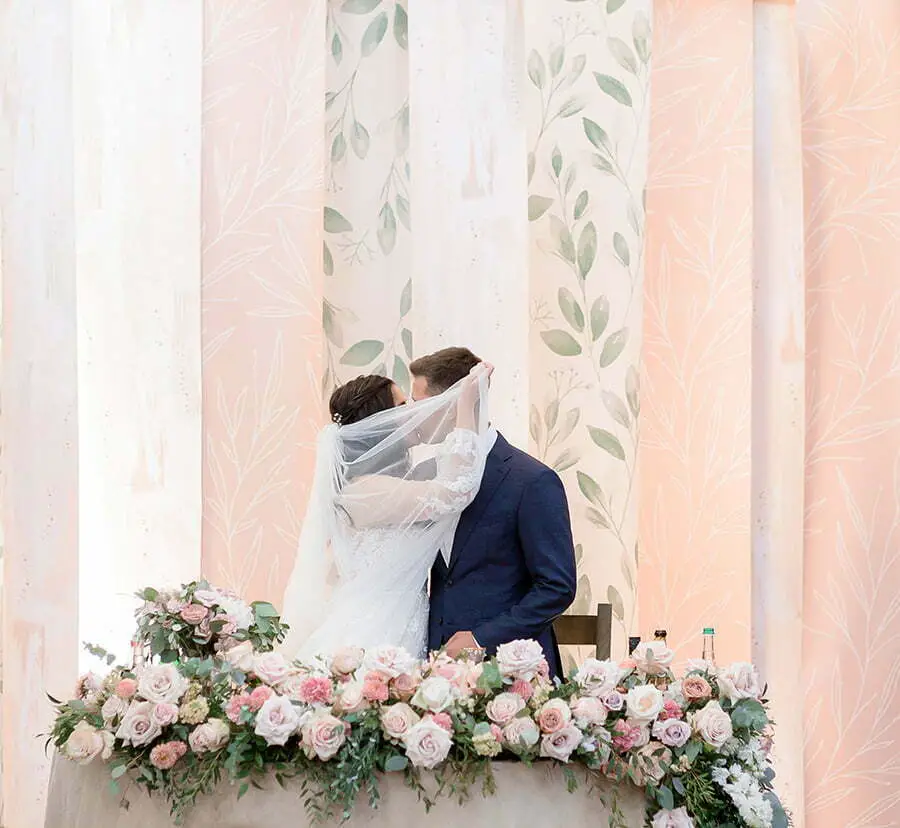 This means communicating to them the importance of respecting the couple's wishes for a private and intimate ceremony. Vendors should be informed that they must not share any photos or videos taken during the event without permission. They should also be asked to keep conversations with guests limited to topics related to their services.
Vendors should be instructed not to take pictures or videos of guests without their consent, which could make some people uncomfortable. Vendors must understand that they must respect any requests from the couple regarding noise levels or other activities which could disrupt the atmosphere of intimacy desired by the couple.
Ensuring all vendors are aware of these expectations before attending an outdoor wedding lets couples know their privacy and intimacy will remain intact throughout their special day.
Provide Clear Instructions to Photographers and Videographers Regarding What Is Off-limits During the Ceremony and Reception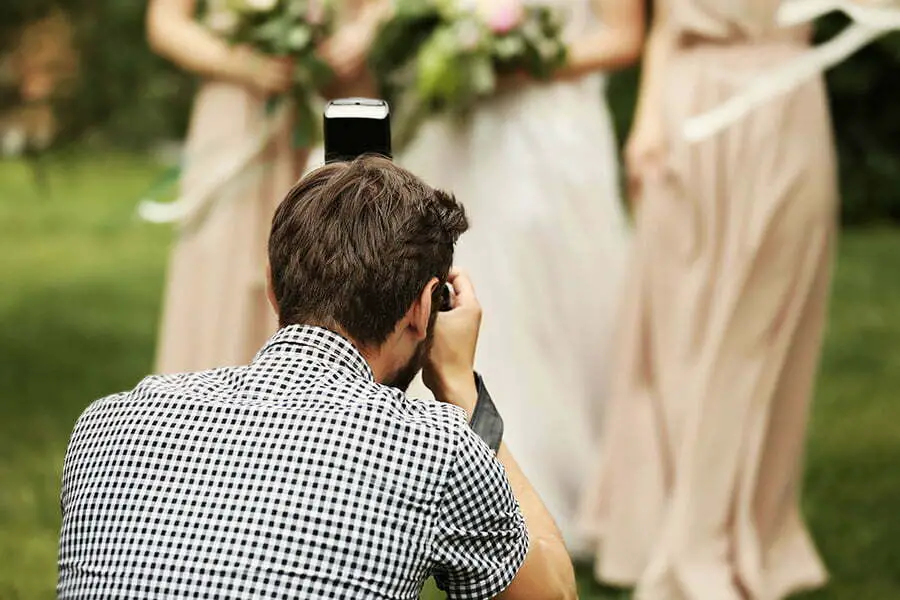 To do this, clear instructions should be provided to photographers and videographers regarding what is off-limits during the event. This includes any areas or activities not part of the official ceremony or reception, such as private conversations between guests or intimate moments between the couple.
Any photographs taken should not include guests without their permission. By providing these instructions, couples can rest assured that their special day will remain private and intimate for them and their guests.
Have an Unplugged Ceremony Where Guests Are Asked Not to Take Photos or Videos During the Event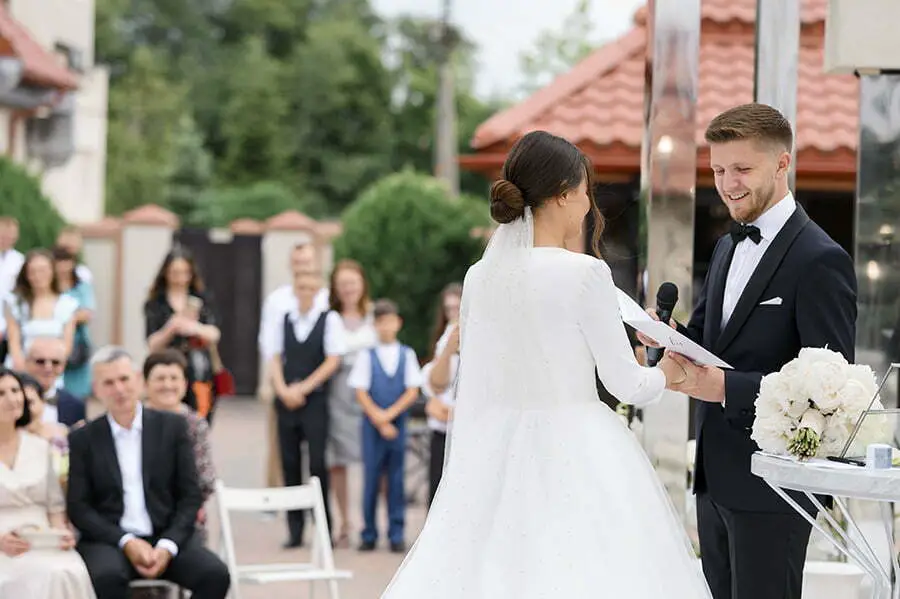 This means guests are asked not to take photos or videos during the event. This allows couples to have a more intimate experience without worrying about their private moments being shared on social media or elsewhere.
It also helps keep the focus on the couple rather than having people distracted by their phones and cameras. It can help create a more relaxed atmosphere where guests can be fully present at the moment and enjoy themselves without feeling like they need to document everything for posterity.
Keep reading: