Discover exciting alternatives to traditional dancing that will make your outdoor wedding reception a memorable and fun-filled event for everyone.
As the sun sets on your outdoor wedding, you may be thinking about the traditional dancing that usually takes place at receptions. While it's a classic way to celebrate, not everyone is a fan of getting down on the dance floor.
Plus, with so many beautiful outdoor venues available, why not take advantage of the natural setting and try something new? In this blog post, we're going to explore some fun alternatives to traditional dancing that will have your guests talking for years to come. So grab a glass of champagne and let's get started!
Lawn Games Galore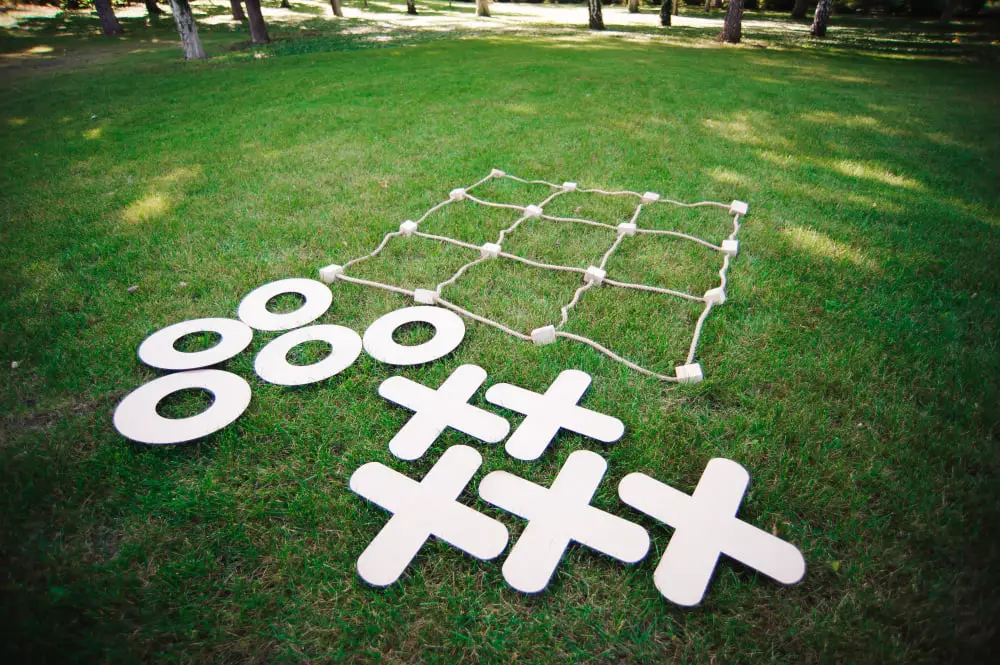 If you're looking for a way to keep your guests entertained and active, lawn games are the perfect solution. From giant Jenga to cornhole, there's something for everyone.
Not only do they provide an opportunity for friendly competition, but they also encourage mingling among guests who may not know each other well.
Consider setting up a few different games around the reception area so that people can move from one activity to another throughout the night. You could even create teams or have a tournament with prizes at the end of the evening.
Some popular lawn game options include bocce ball, ladder toss, horseshoes and croquet – all of which can be easily rented from party rental companies if you don't already own them yourself.
Silent Disco Party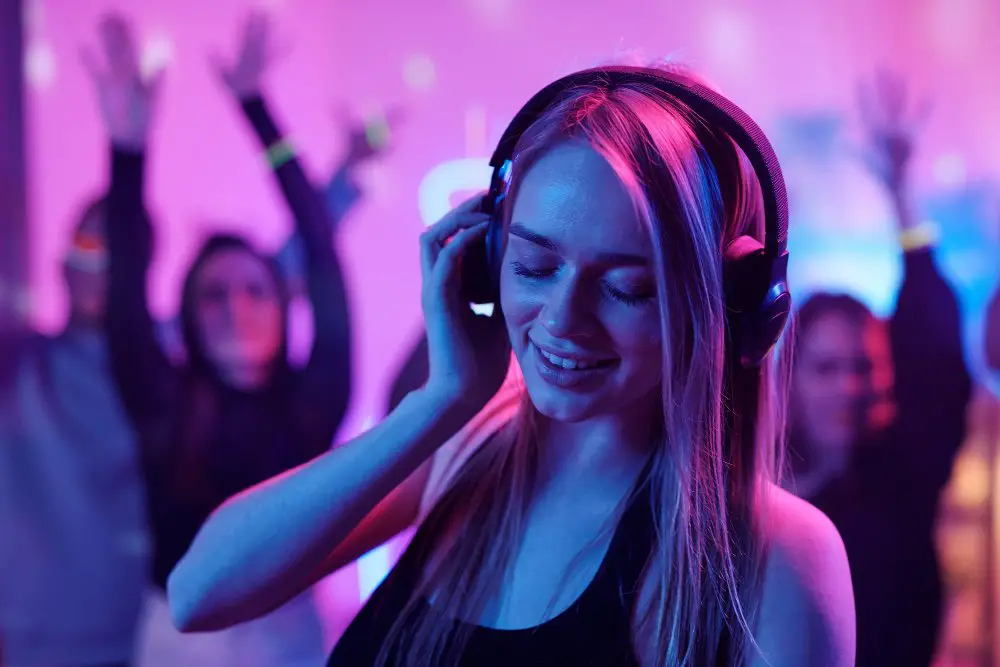 This trend has been gaining popularity in recent years and it's easy to see why. Instead of blasting music through speakers, each guest is given their own set of wireless headphones that allow them to tune into different channels playing different genres of music.
Not only does this create an immersive experience for the guests, but it also allows those who may not be interested in dancing or certain types of music to still participate without feeling left out. Plus, with no loudspeakers blaring throughout the venue, you won't have any noise complaints from neighbors or sound ordinances cutting your reception short.
To make things even more exciting, consider having multiple DJs competing against each other on separate channels so that guests can switch between them depending on their mood or dance style preference.
Food Truck Fiesta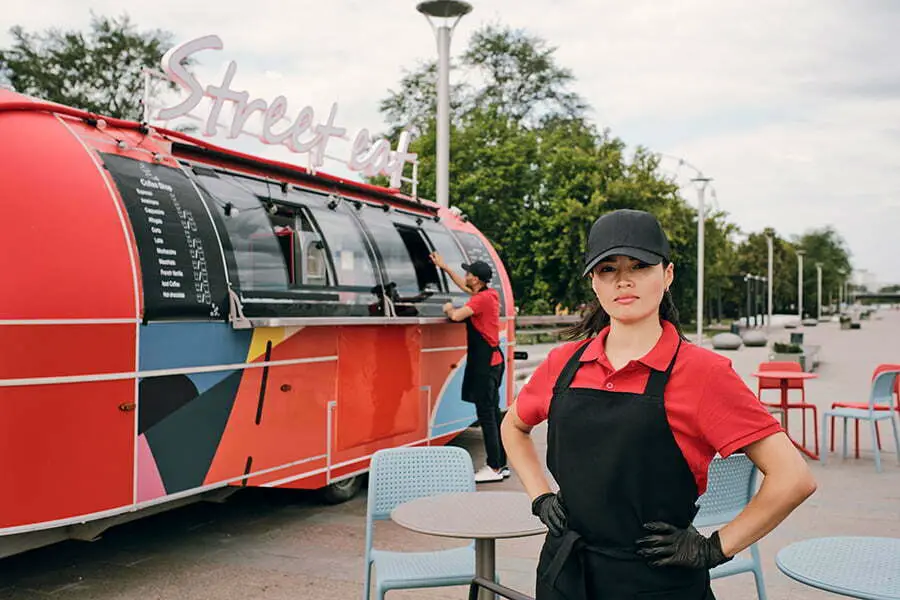 Not only will it add an element of fun and excitement, but it also allows you to offer a variety of cuisines that cater to different dietary needs. From tacos and burgers to sushi and crepes, the options are endless! Plus, food trucks often have their own seating areas or can provide tables and chairs so guests can enjoy their meals comfortably.
Imagine having a "food truck fiesta" where each guest gets tokens they can exchange at any truck they want. This creates an interactive experience where everyone gets exactly what they want while mingling with other guests in line.
Food trucks are also great because they don't require much setup or cleanup on your part – just make sure there's enough space for them to park near the reception area. And if you're worried about long lines or wait times, consider hiring multiple food trucks so that everyone has plenty of options without having to wait too long.
DIY Photo Booth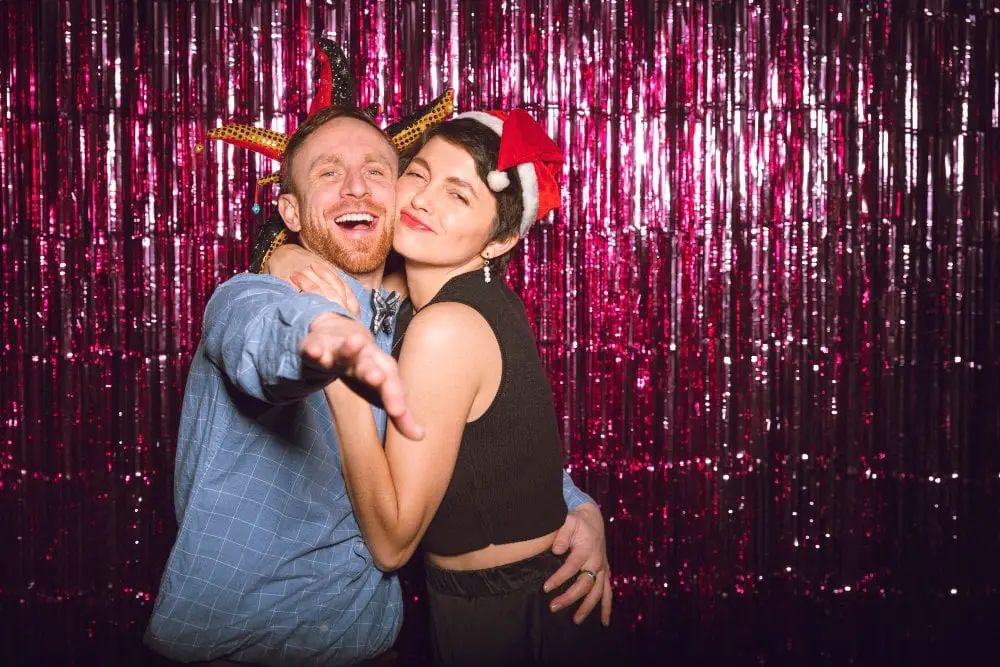 This is an excellent alternative to traditional dancing that will keep guests entertained throughout the night. You can create your own backdrop using materials like streamers, balloons or flowers that match the theme of your wedding.
To set up the photo booth, all you need is a camera (or even just a smartphone), tripod stand and some props like hats, glasses or signs with funny sayings on them. Guests can take turns posing in front of the camera while others snap photos from behind it.
Not only does this provide entertainment for guests who may not want to dance but also creates lasting memories that they can take home with them as keepsakes from your special day. Plus, it's an affordable option compared to hiring professional photographers or renting expensive equipment.
Live Art Performance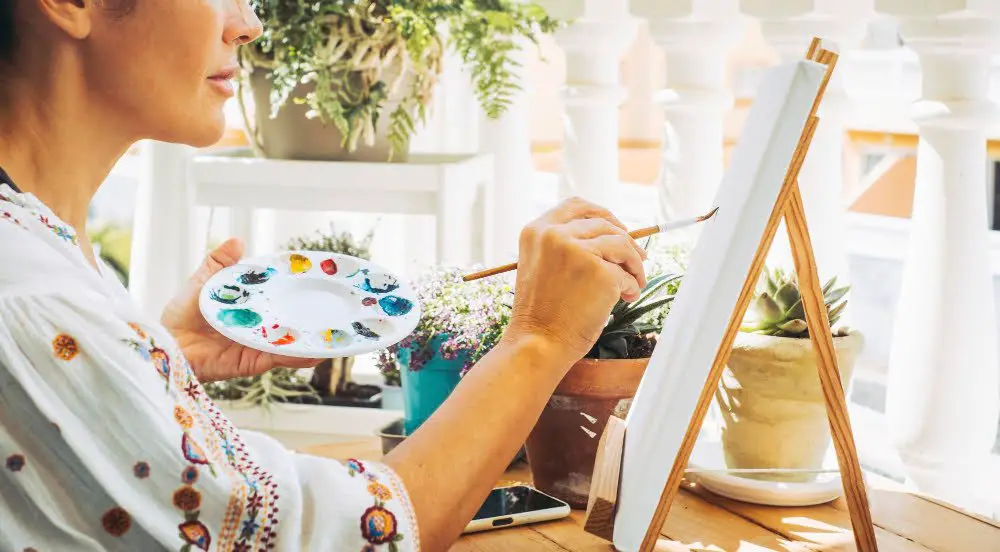 This could be anything from painting portraits of guests or the scenery around them, creating sculptures out of clay or even doing some graffiti on an outdoor wall. Not only will this provide entertainment for your guests but it also creates a one-of-a-kind piece that can serve as a memorable keepsake from your special day.
Imagine having an artist set up their easel in front of the beautiful sunset backdrop while they paint away at their canvas. Guests can watch as each brushstroke brings life to the scene before them and maybe even get involved by adding some color themselves! The possibilities are endless with live art performances, making it perfect for couples who want something truly unique at their wedding reception.
Outdoor Movie Night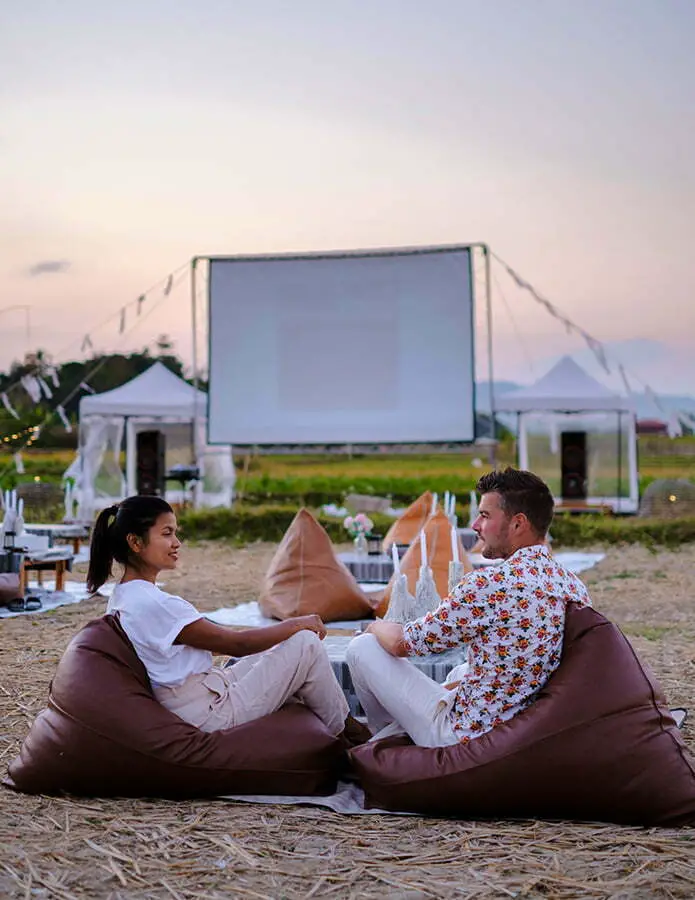 You can set up a large screen and projector in an open area of your venue or even rent out an inflatable movie screen. Provide cozy blankets and pillows for seating arrangements on the grassy lawn or deck chairs if you have them available.
Choose classic romantic comedies or films that are meaningful to you as a couple, then sit back with your loved ones under the stars while enjoying popcorn and other snacks from food trucks nearby.
An outdoor movie night is also great because it allows guests who may not be interested in dancing to still feel included in all of the festivities.
Themed Costume Contest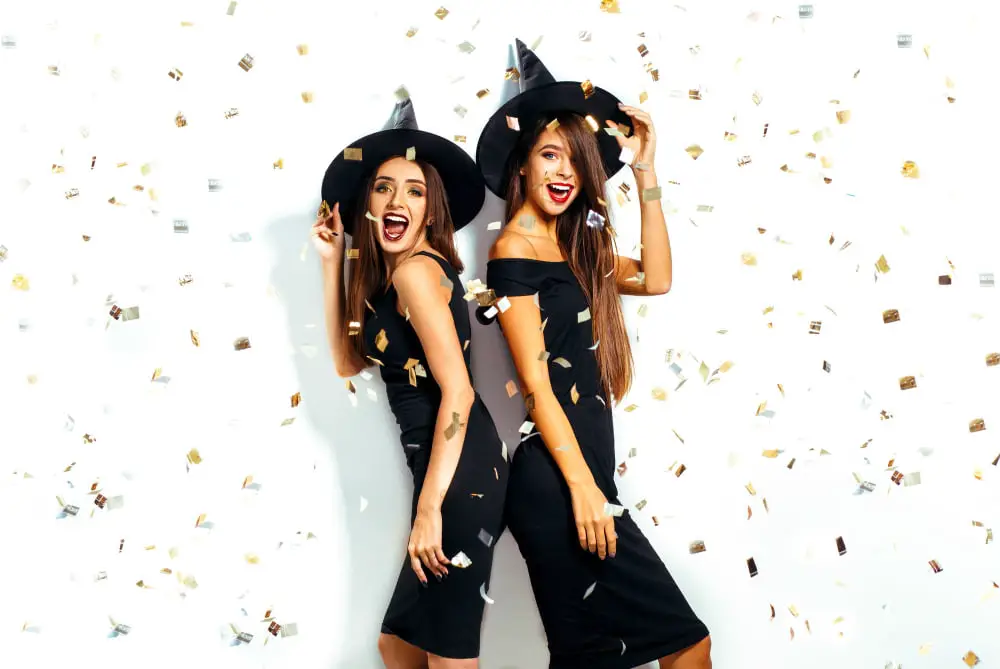 This is an excellent opportunity to let your guests show off their creativity and sense of humor while adding some extra excitement to the reception. You can choose any theme that fits with your wedding style or location, such as beachwear, vintage Hollywood glamour or even superheroes.
To make it more interesting and engaging for everyone, you can offer prizes for different categories like "Best Couple Costume," "Most Creative Costume," or "Funniest Costume." Encourage everyone to participate by providing props and accessories that fit with the theme.
A themed costume contest will not only add an element of surprise but also create lasting memories from your special day. So why not give it a try? Your guests will thank you!
Keep reading: