Incorporating outdoor games and activities into a wedding celebration can be a great way to add fun and entertainment to the festivities.
Some ideas include lawn games such as cornhole, horseshoes, or bocce ball; outdoor activities like an obstacle course or scavenger hunt; and even yard games like giant Jenga or Connect Four.
Weddings are a special occasion, and it's no surprise that couples want to make their celebration as memorable and unique as possible. One way to do this is by incorporating outdoor games and activities into the wedding celebration.
Not only will this provide entertainment for guests of all ages, but it can also create lasting memories for the newlyweds. In this blog post, we'll discuss ideas for incorporating outdoor games and activities into your wedding celebration.
From lawn games like cornhole and bocce ball to fun group activities like scavenger hunts or karaoke, there are plenty of ways to make your outdoor wedding one-of-a-kind!
Outdoor Scavenger Hunt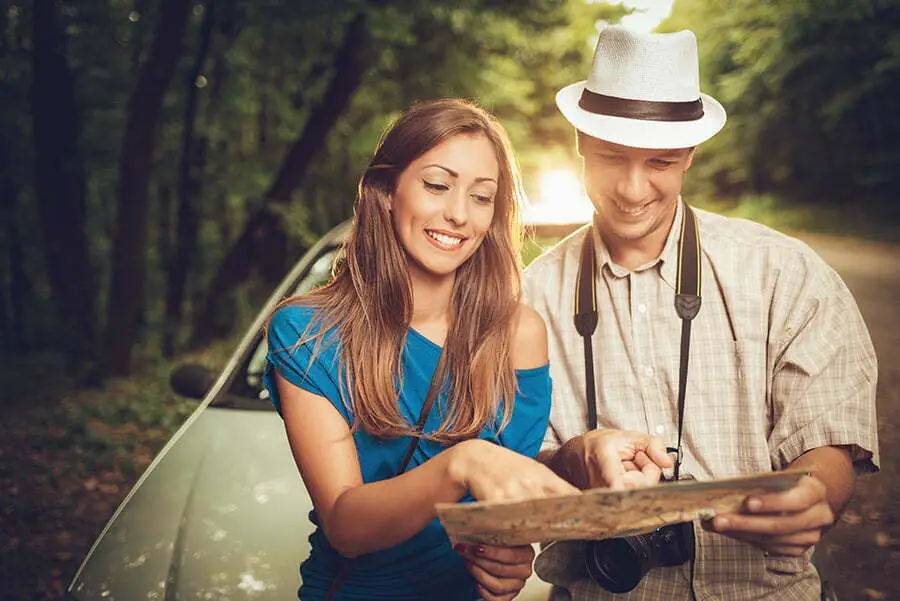 It involves creating a list of items or tasks the participants must find or complete to win the game. The list can be tailored to fit the wedding theme, such as finding items related to love, marriage, or even specific elements from the couple's relationship.
Participants can be divided into teams and given clues to help them locate each item on their list. Once all items are found or tasks completed, whichever team finds everything first wins! This activity will bring laughter and excitement to everyone involved in the wedding celebration.
Lawn Games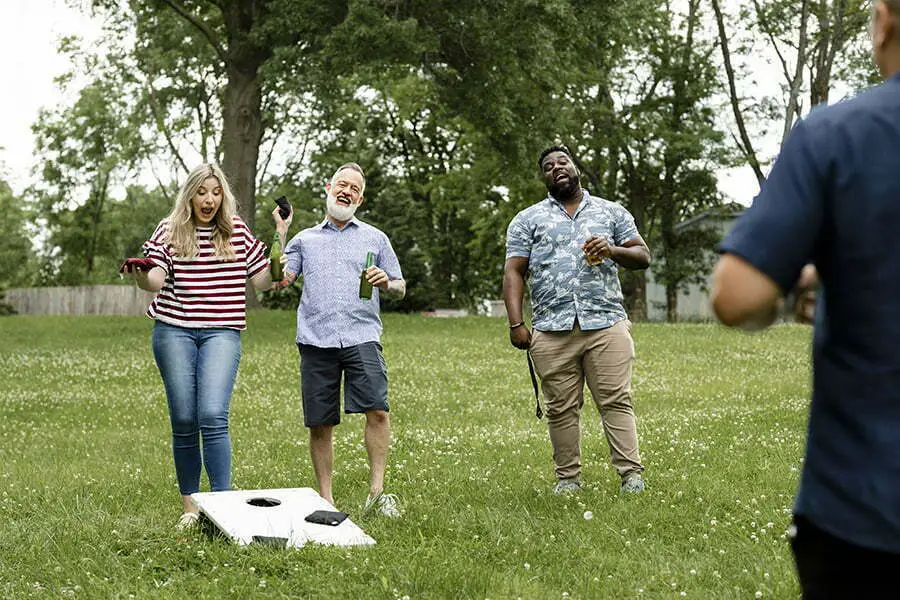 Cornhole is a game where players take turns throwing bean bags at a raised platform with a hole in the middle. The goal is to get the bag into the hole for points.
Giant Jenga is similar, but instead of bean bags, players take turns removing blocks from a tower made of wooden blocks and stacking them on top without knocking them over. Both games can be played by all ages, making them perfect for weddings with guests of all ages.
They also provide an opportunity for guests to interact with each other entertainingly while enjoying the festivities.
Outdoor Movie Night
It involves setting up an outdoor movie theater with a projector, screen, speakers, and seating. Guests can enjoy the movie while sitting in comfortable chairs or on blankets on the grass.
To make it even more special, couples can provide snacks such as popcorn or candy for their guests to enjoy during the film. This activity is sure to be a hit with all of your guests!
Live Music or DJ Performance in the Garden
This can be done by hiring a live band or DJ to perform in the garden area of the venue, creating an atmosphere that encourages guests to get up and dance. The music can range from classic hits to modern pop songs, depending on your desired vibe for your wedding.
A live performance will create an interactive experience for guests as they can directly interact with the performers and request their favorite songs. This will make your wedding celebration even more memorable!
Picnic-style Reception With Blankets and Baskets of Food for Guests to Enjoy
Guests can spread blankets on the ground and enjoy baskets of food provided for them. This type of reception allows guests to mingle, play games, and relax outdoors while celebrating the newlyweds.
Games such as cornhole, horseshoes, or bocce ball can be set up around the area for guests to enjoy throughout the evening. For those who prefer more relaxed activities, lawn chairs or hammocks can be set up so they can sit back and take in all the festivities.
With this type of reception, couples can create a unique atmosphere that their guests will remember long after their special day has ended.
Outdoor Dance Floor With String Lights Overhead
String lights provide a romantic atmosphere, while the open space of an outdoor dance floor allows guests to move freely and enjoy themselves. To create this effect, hang strings of white or colored lights from trees or poles around the dance floor's perimeter.
This will give your guests plenty of light to see each other as they dance and mingle throughout the night. You can add decorations such as paper lanterns or hanging plants for extra ambiance.
Ensure there is enough room for everyone to comfortably move around on the dance floor without feeling cramped or crowded. With these simple steps, you can quickly transform any outdoor area into a beautiful and inviting space for your wedding celebration!
Fire Pit Gathering for S'mores and Storytelling
This activity allows guests to unite in an intimate setting, roast marshmallows over the fire, and share stories about the couple or other fun memories. The bride and groom can also join the fun by sharing their stories with their guests.
Not only is this activity enjoyable for all involved, but it also creates a unique atmosphere that will be remembered long after the wedding day has ended.
Photo Booth Set Up in a Picturesque Area of the Venue's Grounds
This can be done by setting up a backdrop, such as a wall or a fence, with props like hats, sunglasses, and other fun items that guests can use for their photos. You could also provide props that are specific to the theme of your wedding.
For example, if you're having a beach-themed wedding, you could provide beach balls and umbrellas for guests to use in their photos. Once the photo booth is set up, it's essential to ensure enough space for people to move around freely while taking pictures.
It would be helpful to have someone on hand who can help take photos and assist guests with any questions about using the photo booth setup.
Nature-inspired Decorations Like Flower Garlands or Hanging Lanterns
Flower garlands are an excellent option for adding natural beauty to the event. They can be hung from walls, ceilings, or trees to create a romantic atmosphere.
Hanging lanterns also add a touch of whimsy and can be used as centerpieces or hung around the venue for extra lighting. These decorations will help bring the outdoors inside and make it easier for guests to enjoy outdoor games like cornhole, horseshoes, or bocce ball during the reception.
Keep reading: