To incorporate live music into an outdoor wedding, consider hiring a band or musician to play during the ceremony and reception.
Make sure to choose music that fits the theme of the wedding and will be enjoyable for guests. Consider setting up speakers so that all guests can hear the music.
Whether you're planning an outdoor wedding or a backyard bash, adding live music can help to create an unforgettable atmosphere. Live music can add a special touch to your event and bring your celebration to life.
But how do you incorporate live music into an outdoor wedding? Here are some tips on making the most of live music on your special day.
Hire a Live Band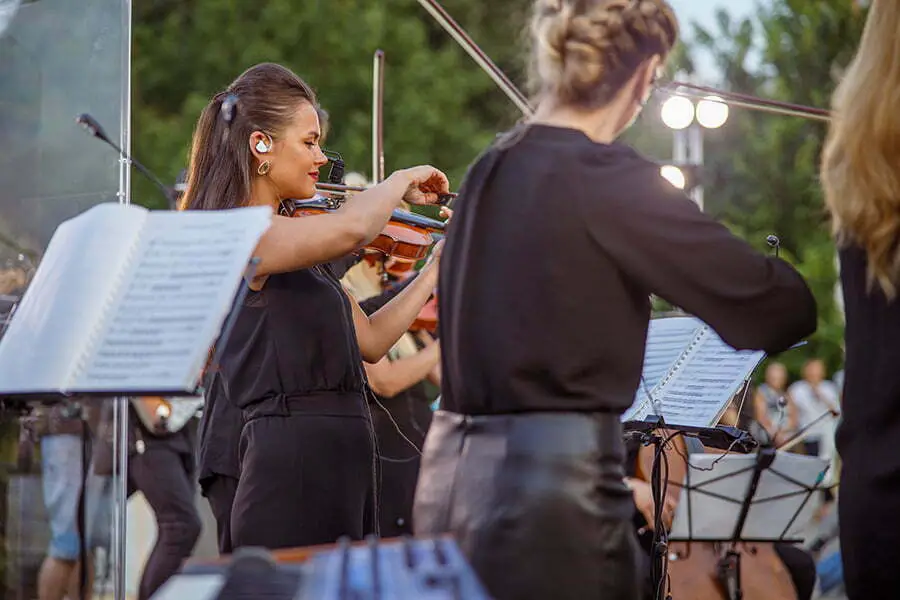 Live music can create an atmosphere of celebration and joy while entertaining guests. When selecting a band, it is essential to consider the venue's size and the type of music that will be played.
It is also essential to ensure that all necessary sound equipment is provided by either the band or the venue. Once these details are taken care of, couples can enjoy their special day with beautiful live music!
Choose the Right Music Genre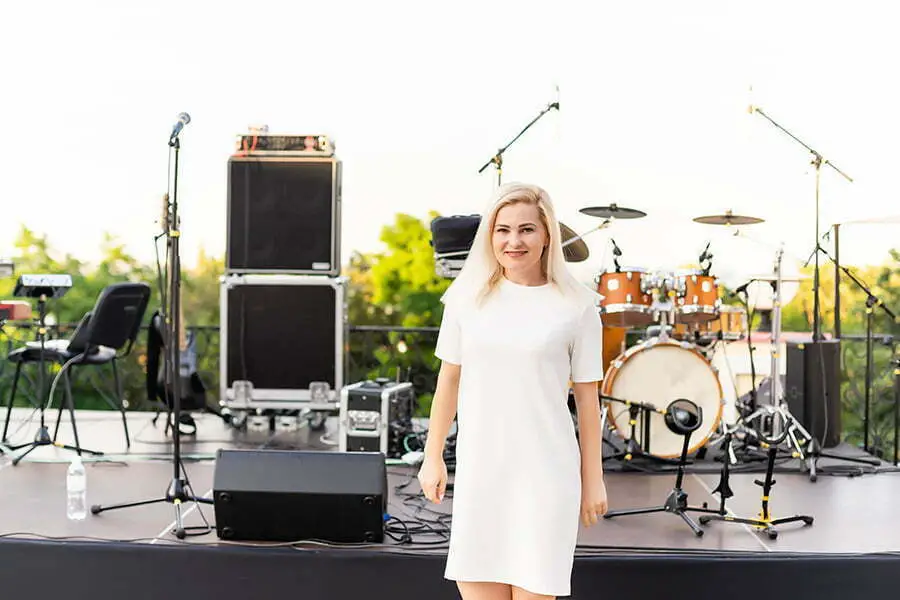 The type of music should be tailored to the couple's taste and their guests. It should also reflect the event's atmosphere and create a pleasant ambiance.
Live music can range from classical, jazz, folk, pop, rock, or even country, depending on what style best suits the occasion. Classical music is often used during ceremonies, while upbeat genres such as pop or rock are more suitable for receptions and dancing.
Jazz is great for cocktail hours or dinner parties, while folk can provide a relaxed atmosphere during outdoor events like picnics or barbecues. Country music may be appropriate if it fits with the theme of the wedding and appeals to both bride and groom's tastes.
Ultimately, selecting live music that reflects both partners' personalities will ensure everyone has an enjoyable time on your special day!
Consider the Size of the Venue
The size of the venue will determine how many musicians can be accommodated and what type of instruments can be used. For example, if the space is small, a solo musician or duo may be best suited for providing background music during dinner or cocktail hour.
On the other hand, if more room is available, a larger ensemble, such as a string quartet or jazz band, could provide entertainment throughout the event. Depending on the space in front of guests and around performers, specific instruments may not fit into smaller areas without disrupting guests' views or sound quality.
Therefore, deciding about live music is essential to consider the number and type of musicians that will work best with your particular outdoor wedding venue.
Ensure Sound Equipment Is Suitable for Outdoor Use
It is choosing the correct type of sound system that can withstand the elements and provide clear-quality audio. This means selecting equipment that is designed for outdoor use, such as weather-resistant speakers and amplifiers.
It's essential to consider factors like wind direction and noise interference from other sources to ensure optimal sound quality. Ensure you have a backup plan in case of inclement weather or technical difficulties with the equipment.
Secure Necessary Permits and Licenses
Depending on where the wedding is taking place, different regulations may need to be followed. Generally, a permit or license will need to be obtained from local authorities if the amplified sound will be used outdoors.
This includes any microphone, speakers, or other audio equipment that amplifies sound beyond what would naturally occur in a given space. Some venues may require additional permits or licenses depending on their specific rules and regulations.
It is essential to research these requirements beforehand so that all necessary paperwork can be completed before the event occurs.
Plan for Weather Contingencies
This means couples should plan and consider what to do if the weather does not cooperate on their special day. Couples should think about how to protect their guests, musicians, and equipment from rain or extreme temperatures.
They should also have a backup plan if the outdoor venue becomes unusable due to inclement weather. For example, couples may want to rent a tent or canopy to provide shade and shelter from the rain during the ceremony or reception.
They should also ensure an indoor space nearby where the ceremony can be moved in case of bad weather. Couples need to check with their musician(s) beforehand about any special needs they may have regarding temperature control or protection from moisture damage when playing outdoors.
By taking these steps, couples can ensure their live music experience goes off without a hitch, no matter what Mother Nature throws at them!
Determine Seating Arrangements for Guests
Seating arrangements will help ensure everyone enjoys the music and has a comfortable experience. It is essential to create a seating plan that allows for enough space between guests so they can hear the music without being too close together.
It is helpful to consider how much space will be needed for the musicians and their equipment when determining where people should sit. If there are any special needs or requests from guests regarding seating, these should also be taken into account.
By considering all of these factors when creating a seating plan, you can ensure that your outdoor wedding with live music will be enjoyable and memorable for all involved!
Keep reading: