It is recommended to book an outdoor wedding venue at least 12-18 months in advance.
Picture this: a beautiful outdoor wedding ceremony, surrounded by lush greenery and breathtaking scenery. The sun is shining, the birds are chirping, and you're standing at the altar with your soulmate.
It's a picture-perfect moment that many couples dream of for their big day. But before you can enjoy that moment, there's one crucial decision to make: when should you book your outdoor wedding venue? As a passionate female blogger who writes about outdoor weddings, I've seen firsthand how important it is to secure your dream location early on in the planning process.
In this article, I'll share my insights on how far in advance you should book an outdoor wedding venue and why it matters so much. So grab a cup of coffee (or tea), sit back, and let's dive in!
Booking Timeline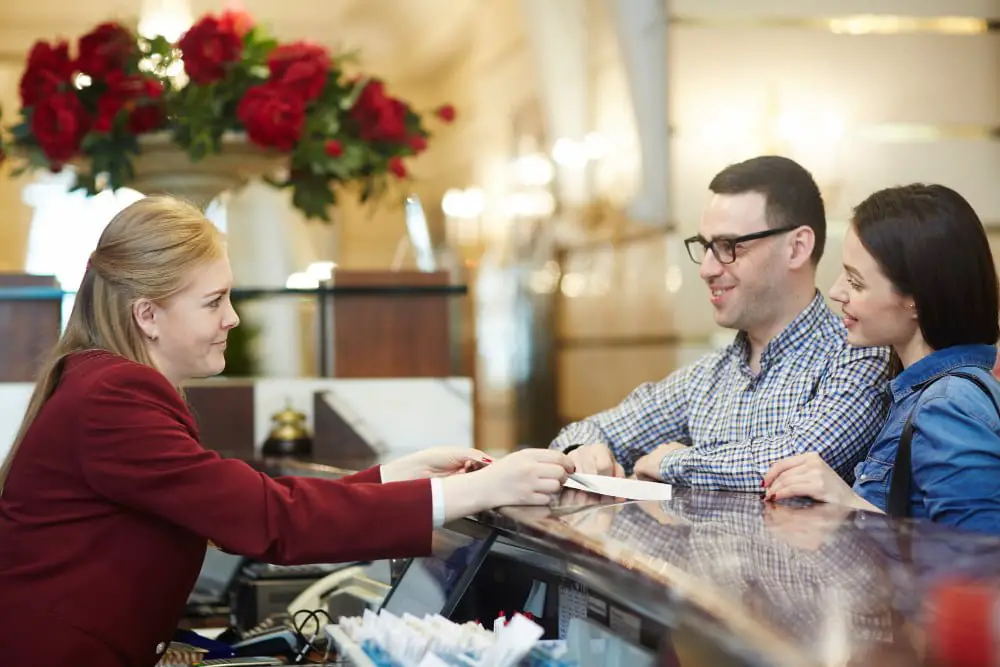 When it comes to booking an outdoor wedding venue, timing is everything. As mentioned earlier, it's recommended to book your venue at least 12-18 months in advance.
This may seem like a long time, but keep in mind that popular venues tend to get booked up quickly – especially during peak wedding season (typically May through October). By starting your search early and securing a date well ahead of time, you'll have more options available and less stress as the big day approaches.
Of course, there are exceptions to this rule. If you're planning a smaller or more intimate gathering with fewer guests or if you're flexible on the location or date of your wedding ceremony and reception then booking closer to the event might be possible without any issues.
Venue Availability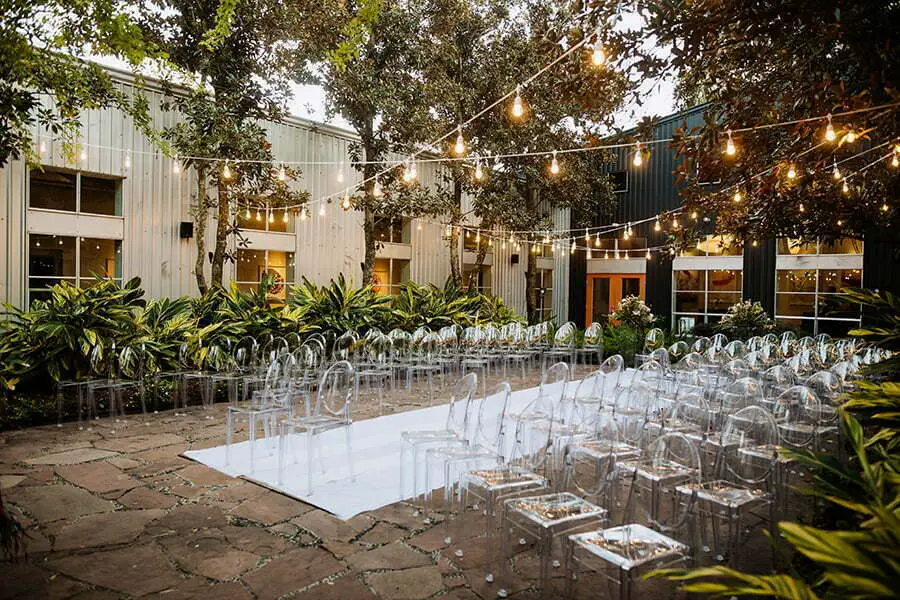 Many popular venues can book up quickly, especially during peak wedding season. That's why it's important to start your search early and have a few backup options in mind just in case your first choice isn't available.
One way to ensure that you secure the perfect venue for your big day is by reaching out directly to the venue as soon as possible. Don't rely solely on online booking platforms or third-party vendors; sometimes they may not have access to all of the available dates or packages offered by a particular location.
Another tip is to be flexible with your wedding date if possible. Consider having a weekday or off-season wedding, which can often result in more availability and lower prices.
Seasonal Considerations
Depending on where you live, certain times of the year may be more popular for outdoor weddings than others. For example, if you're planning a wedding in the Northeastern United States during peak fall foliage season (late September through early November), venues tend to book up quickly due to high demand.
On the other hand, if you're getting married in Florida during hurricane season (June through November), it's important to consider potential weather-related issues and have backup plans in place.
It's also worth noting that some venues may offer discounts or special packages for off-season bookings. If having an outdoor wedding is important but flexibility with dates is possible, booking during less popular months could save money while still achieving your dream setting.
Budget Planning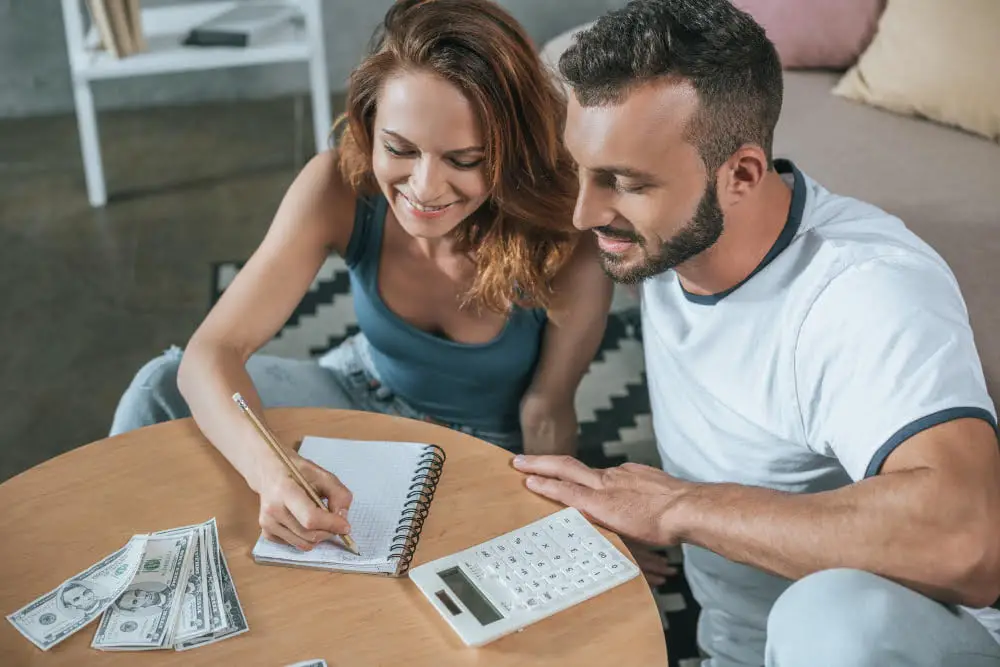 Before you start looking for venues, it's important to determine how much you can afford to spend on your big day. This will help narrow down your options and prevent any financial surprises later on in the planning process.
When considering your budget for an outdoor wedding venue, keep in mind that there may be additional costs beyond just the rental fee. For example, some venues may require you to rent chairs or tables separately or provide insurance coverage for the event.
To avoid overspending on a venue and other related expenses such as catering and decor, create a detailed budget plan early on in the planning process. Consider all of your must-haves versus nice-to-haves when selecting vendors and services so that you can allocate funds accordingly.
Weather Factors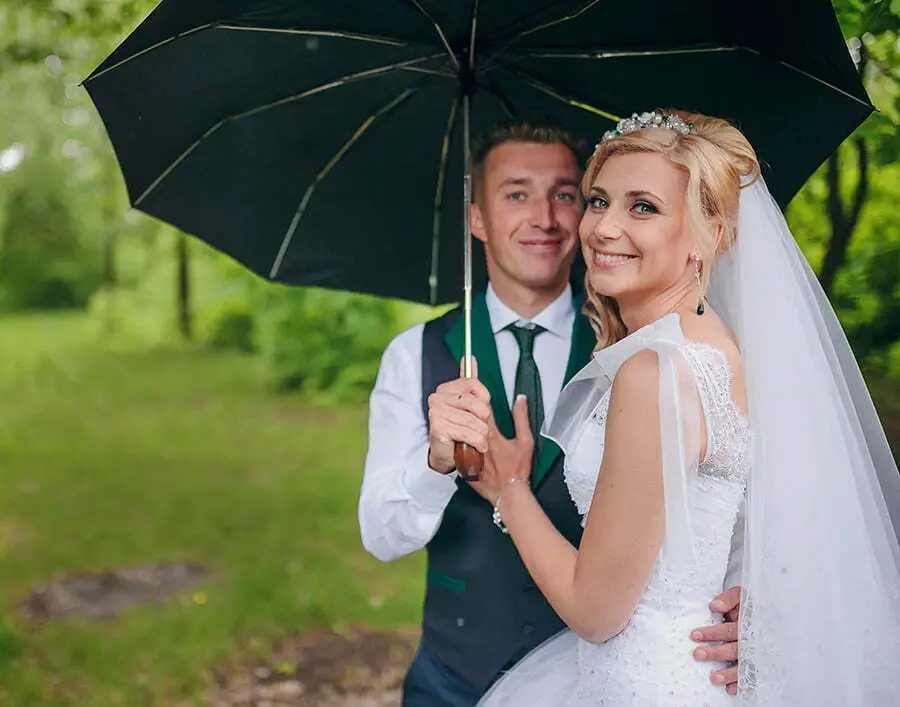 No one wants to get married in the pouring rain or sweltering heat, so it's important to consider the weather patterns of your chosen location before booking an outdoor wedding venue. If you're planning a summer wedding in a hot and humid area, be sure to choose a venue with plenty of shade and air conditioning options for guests.
On the other hand, if you're getting married during peak hurricane season in coastal areas like Florida or North Carolina, consider purchasing event insurance that covers cancellations due to severe weather conditions.
It's also essential to have backup plans for inclement weather situations such as sudden thunderstorms or high winds. Many venues offer indoor spaces as alternatives for outdoor ceremonies and receptions when necessary but always check with them beforehand about their policies on this matter.
While we cannot control Mother Nature entirely; we can plan ahead by choosing an appropriate time of year based on local climate trends and having contingency plans ready just in case things don't go according to plan!.
Keep reading: