Some unique outdoor wedding send-off ideas include eco-friendly confetti toss, lavender or flower petal toss, and more.
As the sun sets on your perfect outdoor wedding day, it's time to say goodbye to your guests and begin your happily ever after. But why settle for a boring send-off when you can make it unforgettable? From sparklers to confetti cannons, there are countless ways to create a memorable exit that will leave your guests talking for years to come.
In this blog post, we'll explore some of the most unique and creative outdoor wedding send-off ideas that are sure to add an extra touch of magic to your special day. So grab a glass of champagne and let's get inspired!
Sparkler Exit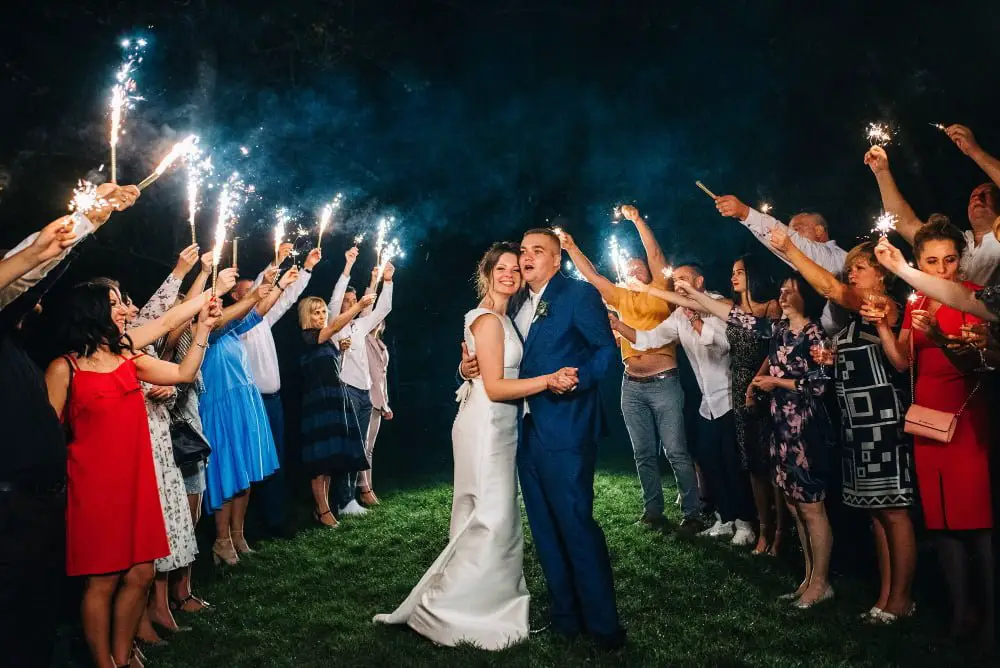 Sparkler exit is a classic and popular way to end an outdoor wedding. It creates a magical atmosphere that will leave your guests in awe.
The idea is simple: hand out sparklers to your guests, light them up, and have the newlyweds walk through the sparkling tunnel created by their loved ones. This send-off idea works best at night or during sunset when it's dark enough for the sparklers to shine bright.
To make sure everything goes smoothly, you should assign someone responsible for distributing and lighting up the sparklers. You can also provide buckets of sand or water nearby so that guests can safely dispose of their used sparklers after they burn out.
Flower Petal Toss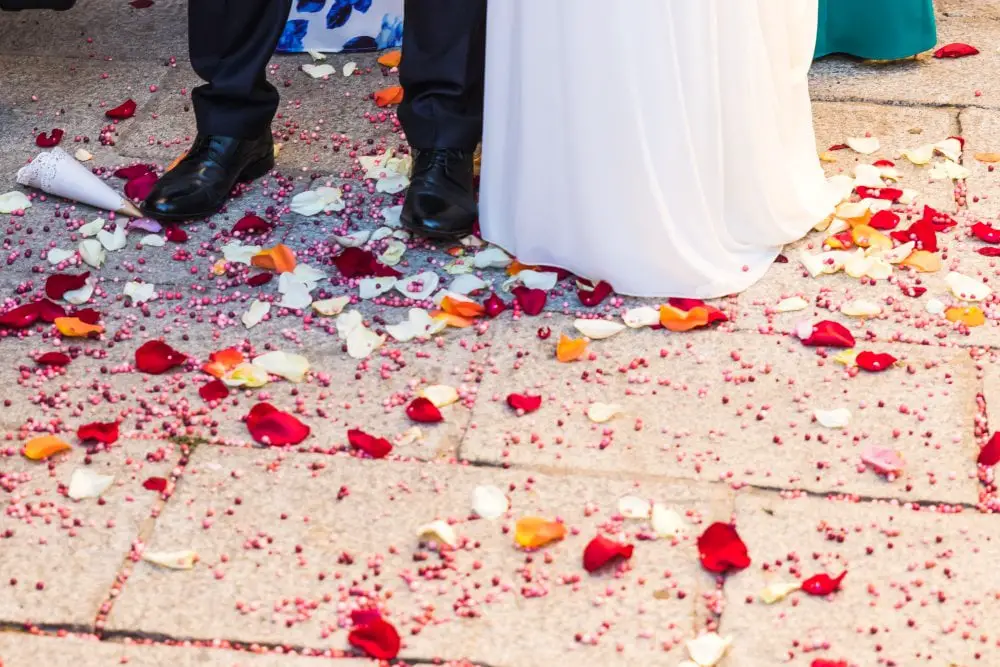 It's also eco-friendly, as you can use dried or fresh petals from your garden or local florist. You can choose petals in colors that match your wedding theme, such as soft pink for a pastel-themed wedding or bright orange for an autumn celebration.
To make it more fun and interactive, you could provide guests with small bags of petals to throw at the couple during their exit. Alternatively, have baskets filled with petals placed around the ceremony area so guests can grab handfuls on their own.
Bubble Send-off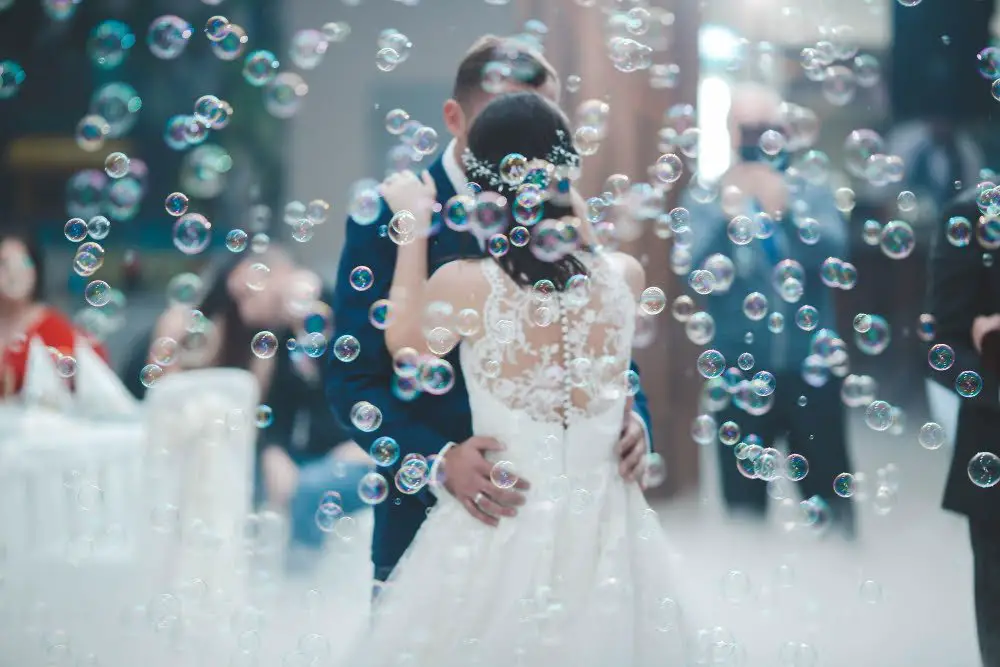 It's perfect for couples who want something unique and playful. You can have your guests blow bubbles as you make your grand exit, creating a magical atmosphere that will leave everyone feeling happy and joyful.
Plus, it makes for great photos! To make the most of this idea, consider providing bubble wands or bottles with personalized labels that match your wedding theme or colors. Your guests will love taking them home as favors too!
Confetti Poppers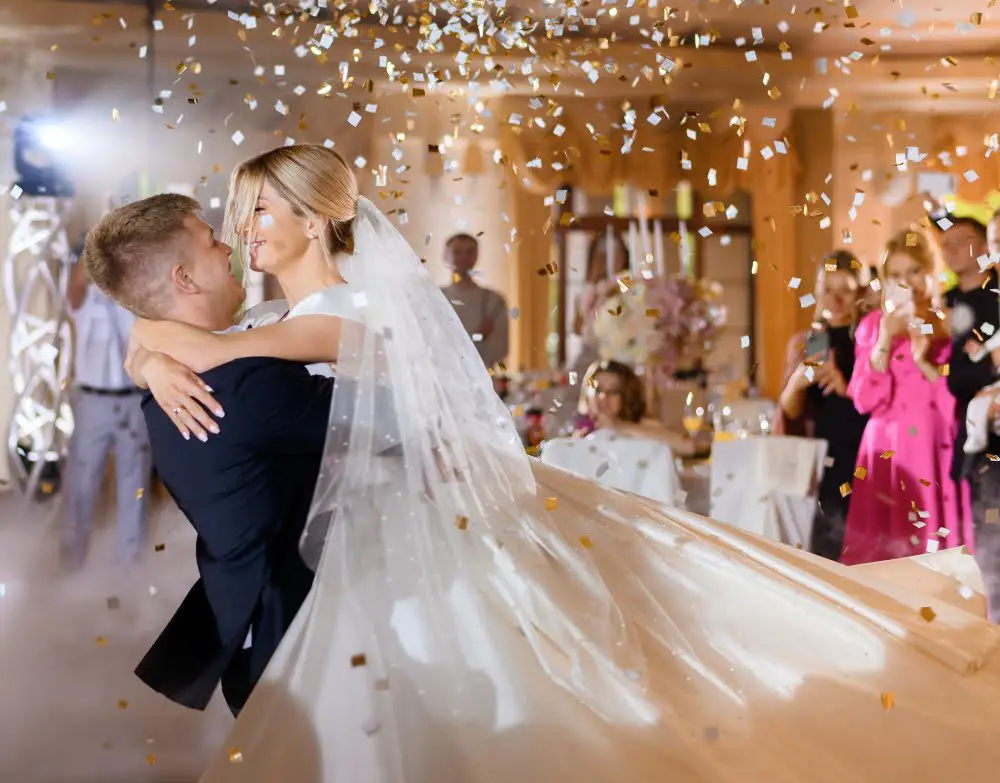 These small handheld devices shoot out colorful confetti when popped, creating a shower of celebration. They come in various shapes and sizes, from traditional party poppers to champagne bottle-shaped ones that add an extra touch of elegance.
Confetti poppers can be customized with the couple's names or wedding date for a personalized touch. Just make sure to check with your venue first as some may have restrictions on using confetti indoors or outdoors due to cleanup concerns.
Lantern Release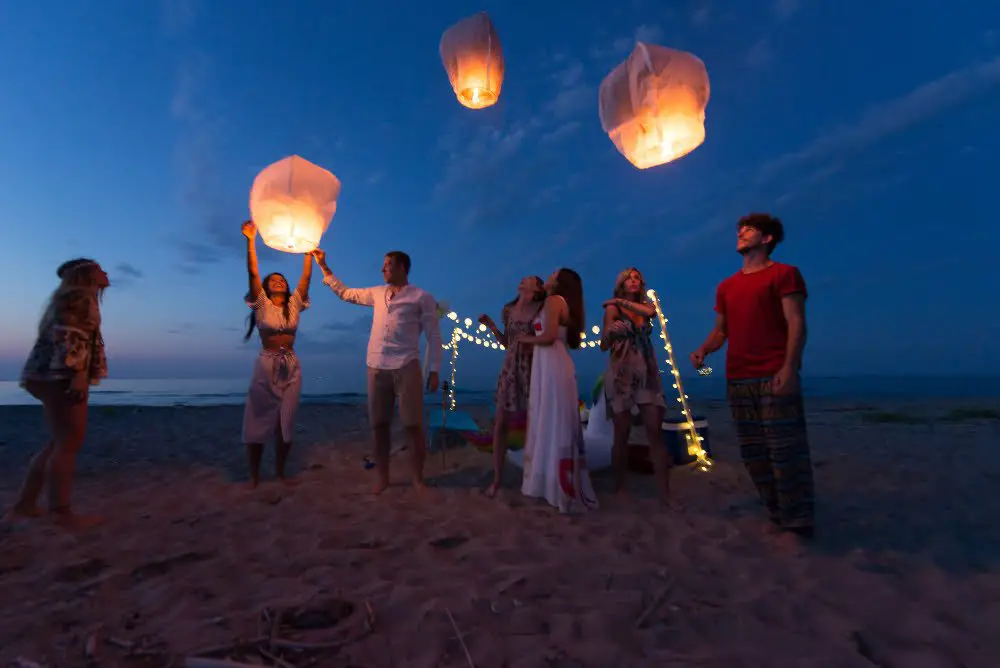 Guests can write their wishes or messages on the lanterns before releasing them into the sky, creating a magical moment that will be remembered forever. This send-off idea works best in open spaces with little wind interference, and it's important to ensure that the lanterns are biodegradable and safe for both people and wildlife.
Lantern releases require some planning ahead of time, but they're worth it for couples who want a unique send-off experience that's both romantic and meaningful.
Ribbon Wands
These wands can be made with long ribbons in your wedding colors, attached to a wooden dowel or stick. Guests can wave them as the couple exits their ceremony or reception, creating a beautiful and whimsical effect in photos.
Ribbon wands are also eco-friendly since they don't create any waste like confetti or balloons might. Plus, they make for great keepsakes that guests can take home with them after the celebration is over!
Smoke Bombs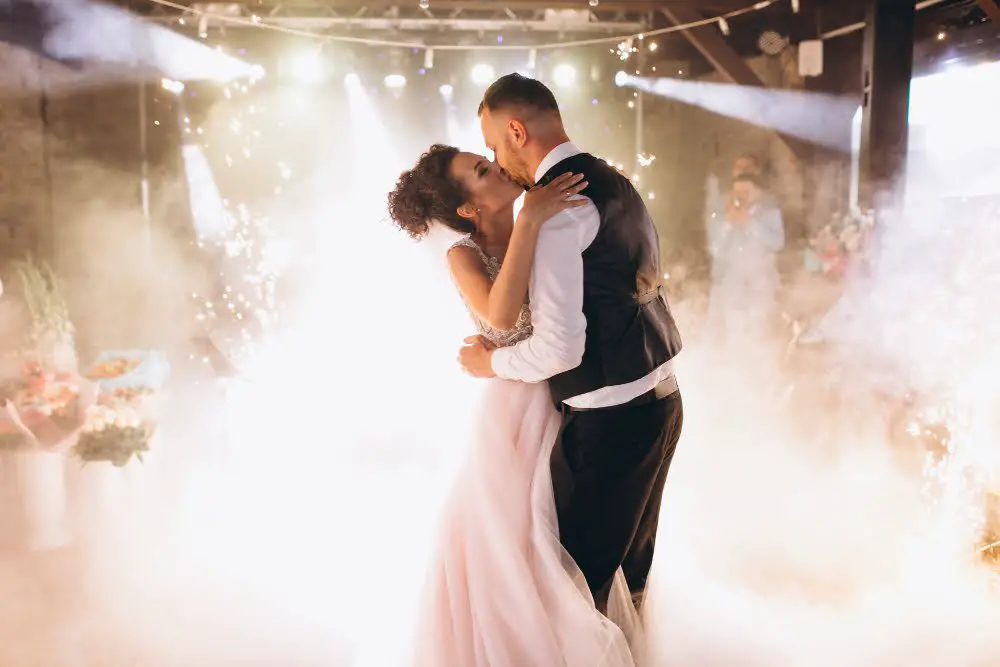 These colorful smoke grenades come in a variety of colors, from soft pastels to bold neons, allowing you to choose the perfect hue for your wedding theme. As the bride and groom make their exit, guests can hold up the smoke bombs creating an ethereal cloud of color around them.
This creates an unforgettable moment that will be captured beautifully in photos and videos alike. However, it's important to note that some venues may not allow smoke bombs due to fire hazards or environmental concerns so always check with your venue before planning this send-off idea!
Keep reading: