Discover the ultimate guide to crafting a spectacular wedding exit at an outdoor venue. Leave your guests in awe and create lasting memories.
Picture this: the sun is setting over a picturesque outdoor venue, surrounded by lush greenery and twinkling fairy lights. The happy couple has just exchanged their vows and sealed their love with a kiss.
As they make their way down the aisle, guests are cheering and clapping in celebration of the newlyweds. But what's next? How can you create an unforgettable moment as the happy couple makes their grand exit? In this blog post, we'll dive into some creative ideas for making your wedding exit one to remember at any outdoor venue.
So grab a cup of tea (or glass of bubbly) and let's get started!
Unique Send-Off Ideas
As the happy couple makes their way down the aisle, guests are cheering and clapping in celebration of their love. But what's next? How can you create an unforgettable moment as they make their grand exit? Here are some unique send-off ideas that will leave a lasting impression on your guests:
Sparkler Send-Off: Light up the night with sparklers! This classic wedding exit is always a crowd pleaser and creates stunning photo opportunities.
Confetti Cannon Blast: Add some color to your wedding exit with confetti cannons! Choose colors that match your wedding theme for an extra special touch.
Ribbon Wands: Give each guest a ribbon wand to wave as you make your way down the aisle. It's simple yet elegant, and adds movement to photos!
Lighting Effects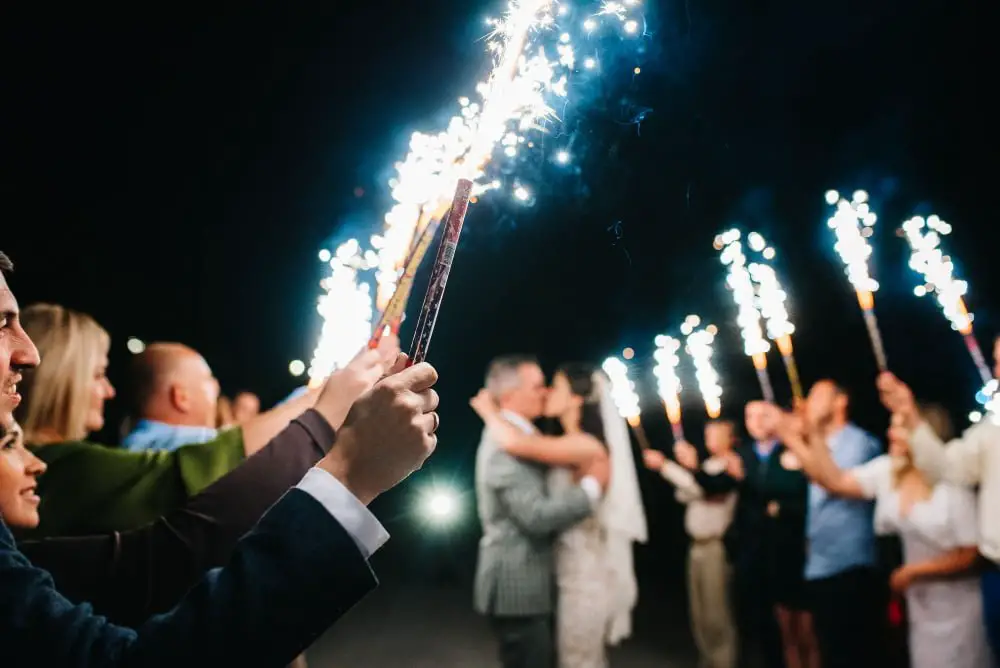 It can set the mood and add a touch of magic to your special moment. Imagine walking through a tunnel of sparklers or holding hands under the glow of lanterns as you make your way out into the night sky.
For an outdoor venue, there are endless possibilities when it comes to lighting effects. You could opt for string lights hung from trees or draped across open spaces, adding warmth and ambiance to your exit.
Or perhaps you prefer something more dramatic like fireworks or pyrotechnics that will light up the sky with bursts of color.
If you're looking for something unique, consider using LED balloons that change colors as they float away into the night air or even laser shows that create stunning visual displays against dark skies.
Whatever lighting effect you choose, be sure it aligns with your overall theme and style while also providing enough illumination for guests' safety during their departure from the venue.
Eco-Friendly Exits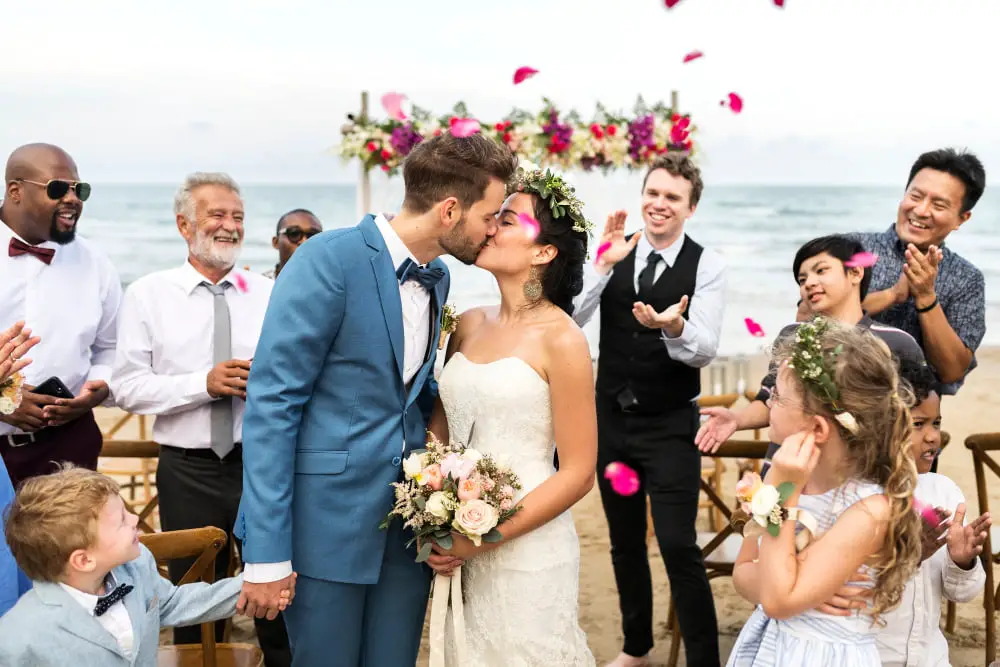 After all, we have a responsibility to take care of our planet and reduce waste wherever possible. One way to do this is by incorporating sustainable elements into your grand exit.
Consider using biodegradable confetti or flower petals instead of traditional rice or paper confetti. You can even create DIY cones out of recycled paper for guests to hold their petals in.
Another idea is to use sparklers made from bamboo instead of traditional metal ones which can be harmful if left behind in nature. Bamboo sparklers are 100% biodegradable and will leave no trace behind after they burn out.
Musical Farewells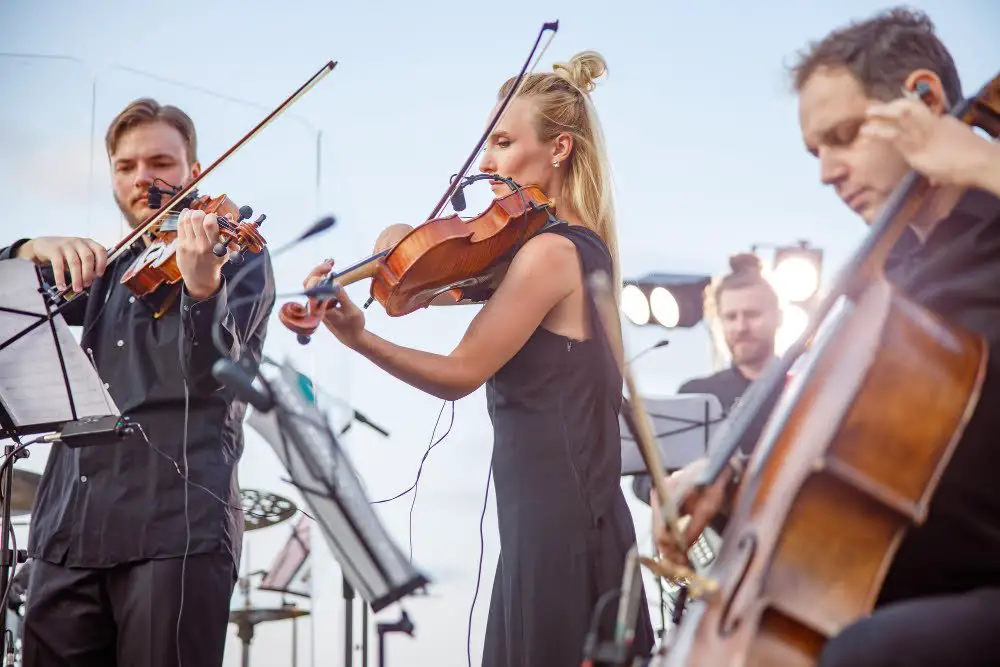 Whether you want to create an upbeat and celebratory atmosphere or something more romantic and intimate, there are plenty of musical options that will make your farewell unforgettable.
Consider hiring a live band or DJ to play some of your favorite songs as you exit. You could also opt for a string quartet or harpist if you're looking for something more classical.
If budget is an issue, consider creating a playlist on Spotify with all of your favorite tunes and hooking it up to some portable speakers.
Another fun idea is having guests participate in making music during the send-off! Provide them with instruments like tambourines, maracas, kazoos – anything that they can shake or blow – so they can join in on creating an epic soundtrack as you leave.
DIY Decorations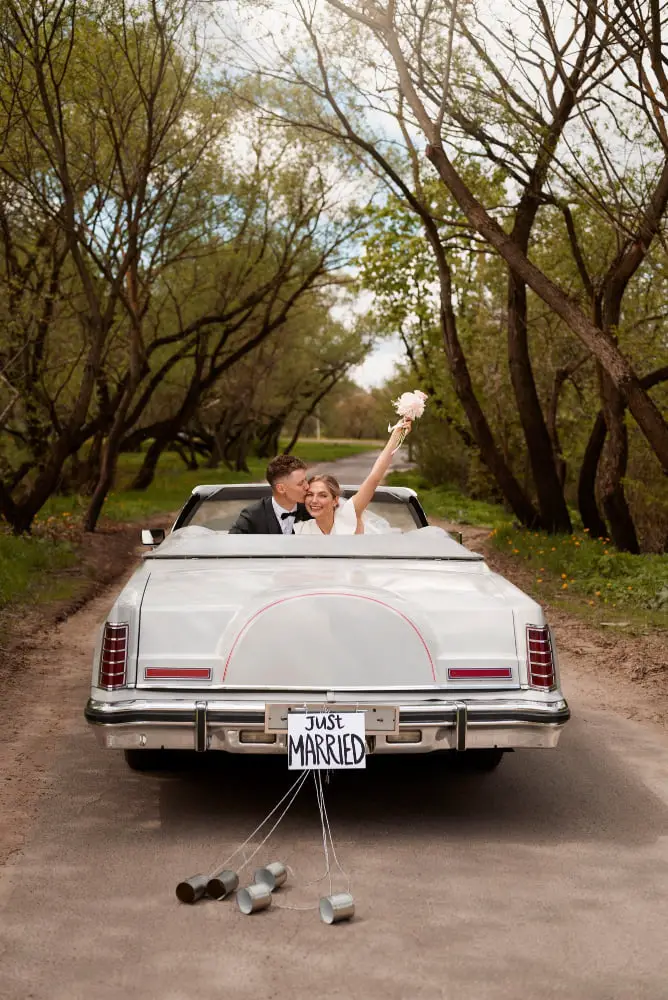 Not only do they save money, but they also allow you and your partner to get creative and showcase your unique style. From handmade signs with sweet messages like "Just Married" or "Happily Ever After," to colorful streamers made from tissue paper or ribbon, there are endless possibilities for creating a memorable send-off.
One idea is making confetti poppers using biodegradable materials such as dried flowers or leaves instead of traditional plastic confetti. You can easily make these by filling small tubes with the eco-friendly material and adding some glitter for extra sparkle.
Another fun DIY decoration idea is creating custom flags that guests can wave as you make your grand exit. All it takes is some fabric paint, wooden dowels, and plain white fabric cut into triangles – let creativity take over!
Personalized Props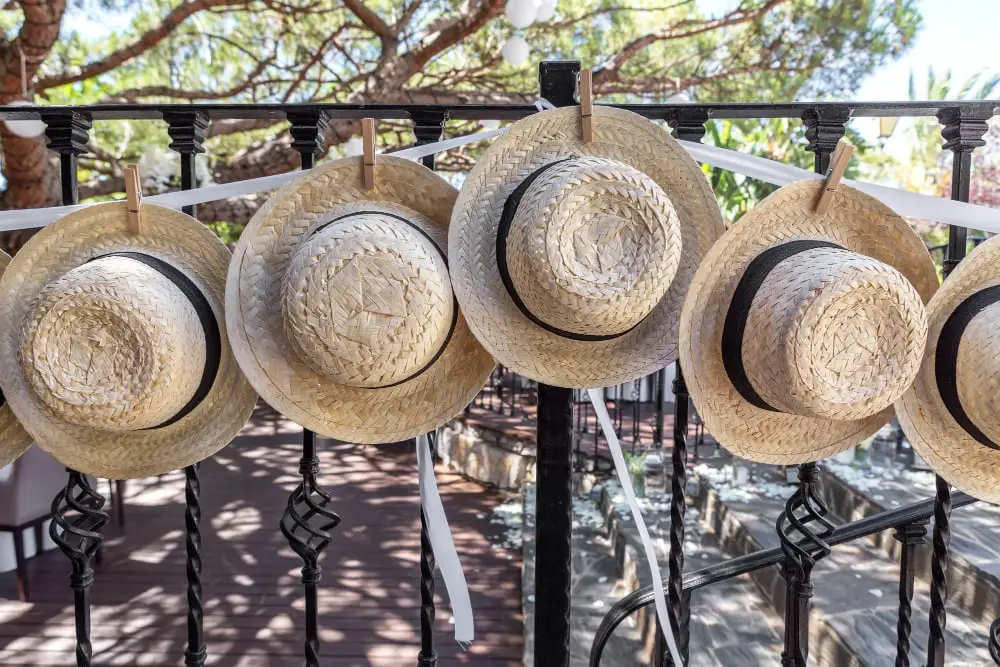 Personalized props can add a touch of fun and whimsy to your wedding exit while also making it more memorable for everyone involved. Consider incorporating items that reflect your personalities or interests as a couple, such as custom-made signs with cute sayings or inside jokes, colorful streamers in your favorite colors, or even giant balloons spelling out "Mr." and "Mrs.".
Another idea is to create personalized confetti using photos of you both printed on biodegradable paper. This not only adds a personal touch but also ensures that any leftover confetti won't harm the environment.
If you're looking for something unique yet practical, consider handing out customized sunglasses or hats in your wedding colors so guests can wear them during the send-off. Not only will this make for great photo opportunities but it's also an excellent way to keep everyone cool if you're having an outdoor summer wedding.
Personalized props are all about adding those special touches that make your day truly unforgettable while reflecting who you are as a couple.
Themed Goodbyes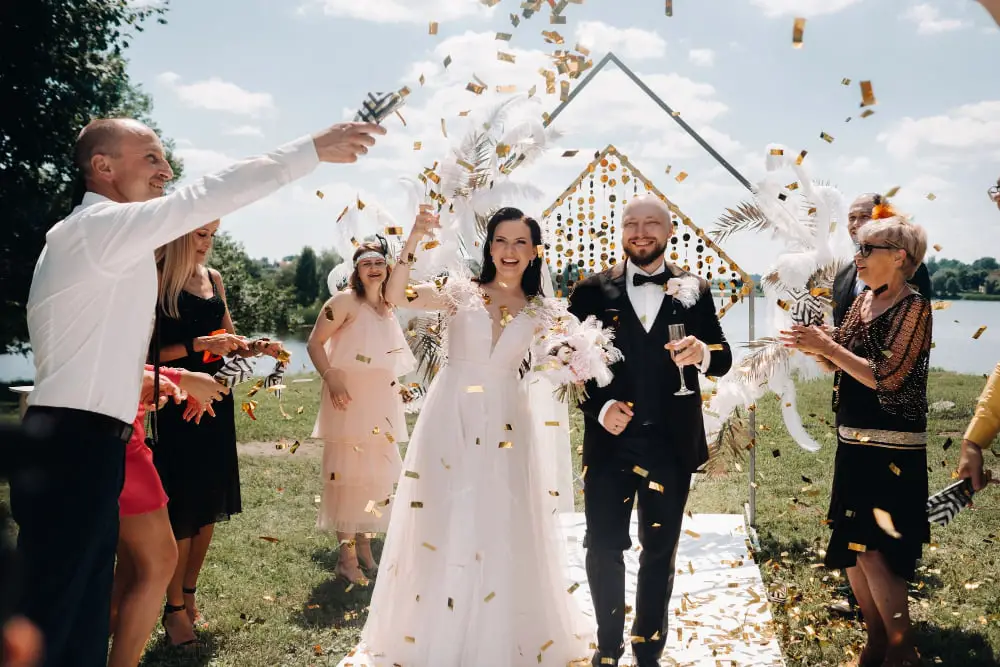 Whether it's something that reflects your shared interests or simply adds an element of whimsy, themed goodbyes can be both memorable and entertaining for guests.
For example, if you're both avid travelers, why not have guests wave mini flags from around the world as you make your way down the aisle? Or if you share a love for all things Disney, have everyone hold up Mickey Mouse ears or princess wands. The possibilities are endless!
Another idea is to incorporate elements from your wedding decor into the send-off. For instance, if you've chosen rustic details like burlap and lace throughout the ceremony space, provide guests with small bags filled with dried lavender or wildflower seeds to toss as they bid farewell.
No matter what theme speaks most closely to who you are as a couple – whether it's vintage Hollywood glamour or bohemian chic – there are plenty of ways to infuse some extra personality into this special moment in time!
Keep reading: