From choosing an affordable venue to enrolling your family and friends. Here are more ideas on how to make a perfect outdoor wedding on a budget.
Planning a wedding can be expensive, but it doesn't have to break the bank. If you're looking for ways to have an outdoor wedding on a budget, there are plenty of great tips and ideas you can use.
From finding affordable venues to cutting costs on decorations, here are some tips for having an outdoor wedding on a budget.
Choose a Free or Low-cost Venue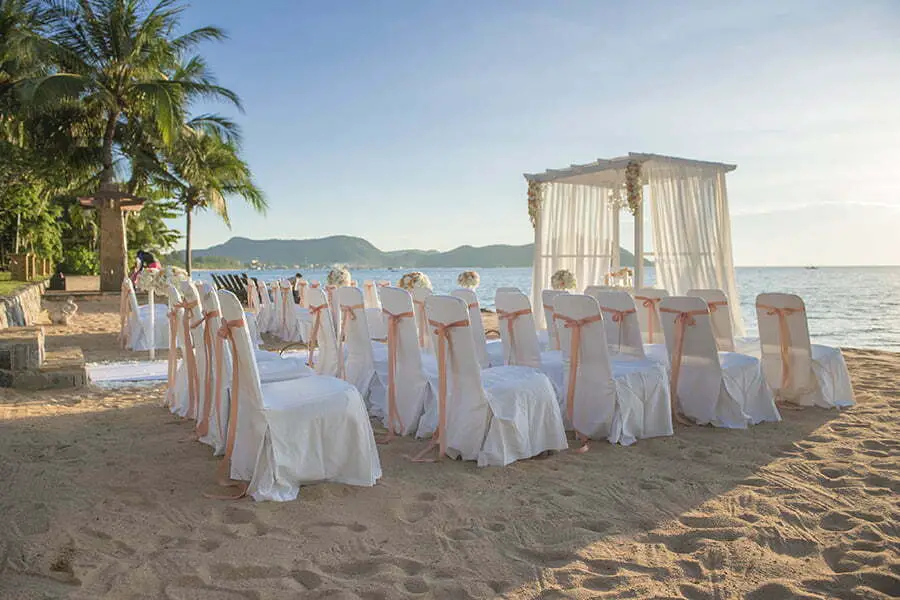 Several options are available to couples looking to save money while still having a beautiful and memorable ceremony. One option is to use public parks or beaches, which often have no rental fees.
Many churches and other religious organizations offer their grounds for weddings at no cost or reduced rates. Couples can also look into private properties owned by friends or family members who may be willing to let them use the space for free or at a discounted rate.
Some cities and towns offer community spaces that can be rented out for weddings at very reasonable prices. By researching these potential venues, couples can find one that fits their needs without breaking the bank.
Such As a Public Park or Beach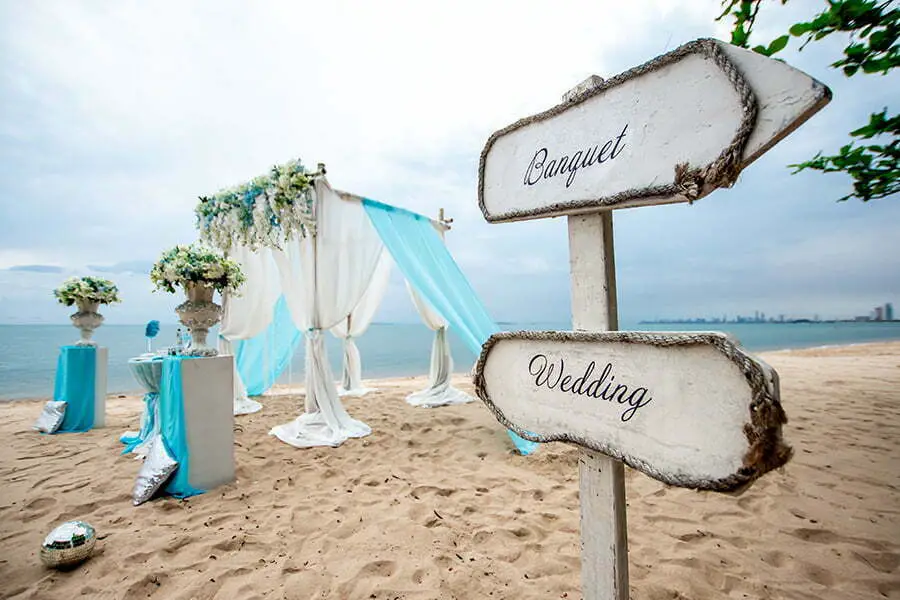 However, some tips can help make the process easier and more affordable. First, consider the time of year for your wedding.
If you plan to have your ceremony in a public park or beach, it is essential to check with local authorities about any restrictions or permits that may be required. Certain times of year may be more expensive due to peak season rates and availability.
Second, consider renting chairs and tables instead of buying them outright. This will save money while providing guests with comfortable seating during the ceremony and reception.
It would be best to research rental companies for items such as tents and decorations that could add ambiance without breaking the bank. Third, think about ways to cut food costs by having potluck-style dishes at the reception or opting for finger foods rather than full meals.
You could also ask family members or friends who are talented cooks if they would like to contribute homemade dishes instead of purchasing pre-made food from caterers or restaurants. Don't forget about the entertainment! Live music is always a great way to get people up on their feet, but hiring bands can be expensive, so consider asking friends who play instruments if they would like to provide music at no cost (or minimal cost).
Alternatively, you could create playlists ahead of time using streaming services such as Spotify, which won't require additional fees beyond what you pay each month to access their library of songs.
Rent Tents and Chairs Instead of Buying Them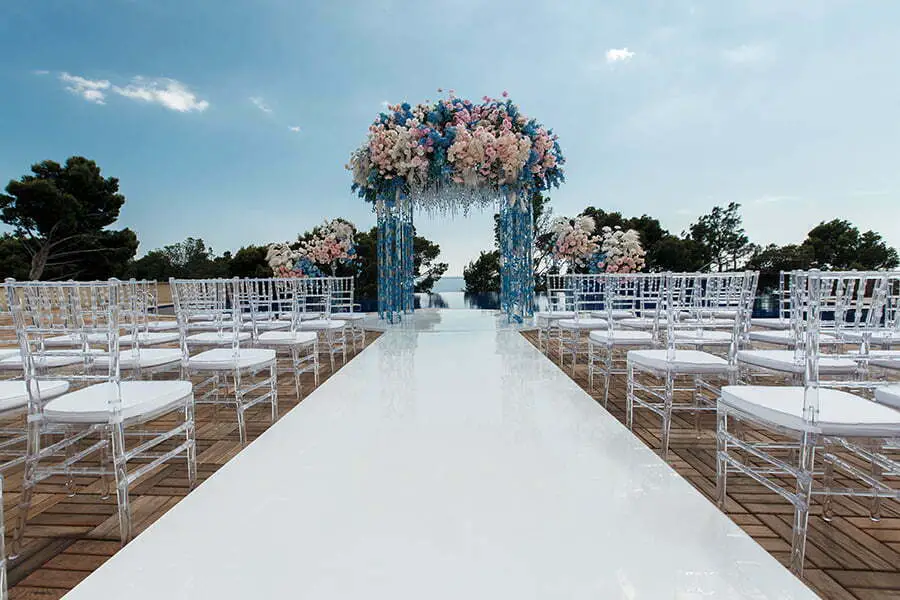 Renting allows you to get the items you need without purchasing them outright, which can be expensive. When renting, it's essential to consider the size of your event and how many people will be attending to choose the right tent and chair sizes.
Make sure that any rental company you use has good reviews and offers quality products to make your guests comfortable during your special day. Compare prices between different companies before deciding to find the best deal possible.
Use Potted Plants for Decorations Instead of Expensive Floral Arrangements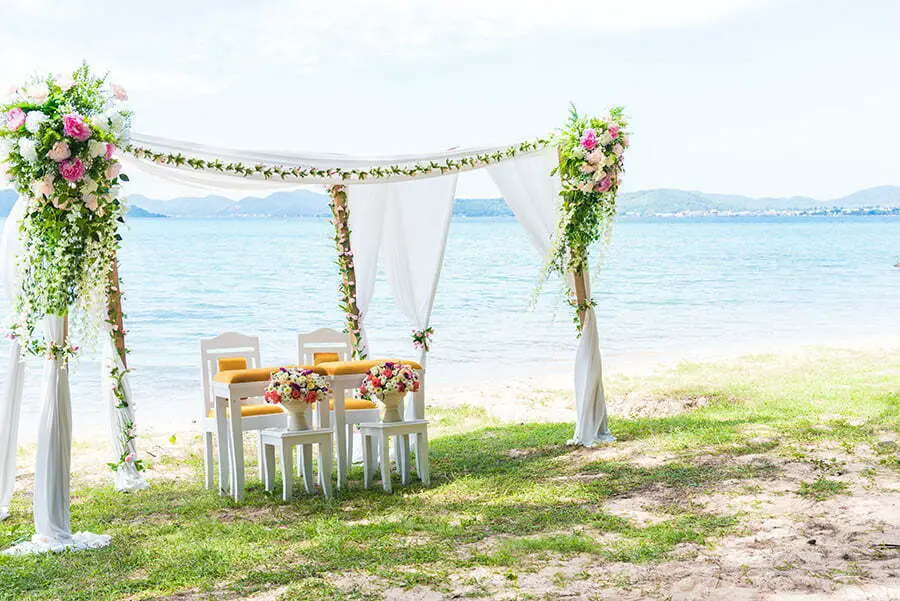 Potted plants are much more affordable than traditional flower arrangements and can be used in many creative ways to decorate the venue. For example, you could line the aisle with potted plants or hang them from trees and arches.
You could also use them as centerpieces on tables or place them around the perimeter of your ceremony space. You can choose from various colors and types of plants that will fit your overall theme and color scheme.
With some creativity, you can create beautiful decorations without breaking the bank!
Have Guests Bring Their Food and Drinks to Share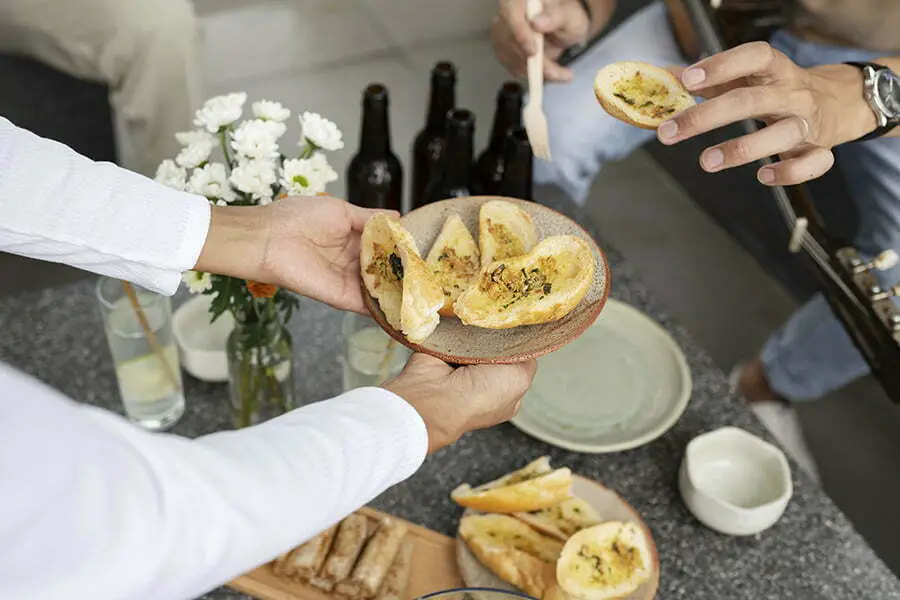 This can be done by asking guests to bring a dish or beverage of their choice, such as appetizers, main dishes, desserts, and drinks. This will help reduce the cost of catering for the event while still providing plenty of food for everyone.
It allows guests to contribute something special that they enjoy making or drinking. To ensure everyone knows what's expected of them, create a sign-up sheet with suggested items so that no one brings duplicates.
It's also essential to provide enough seating and tables for all the food and beverages to enjoy everything in comfort.
Opt for Simple Table Settings With Minimal Decor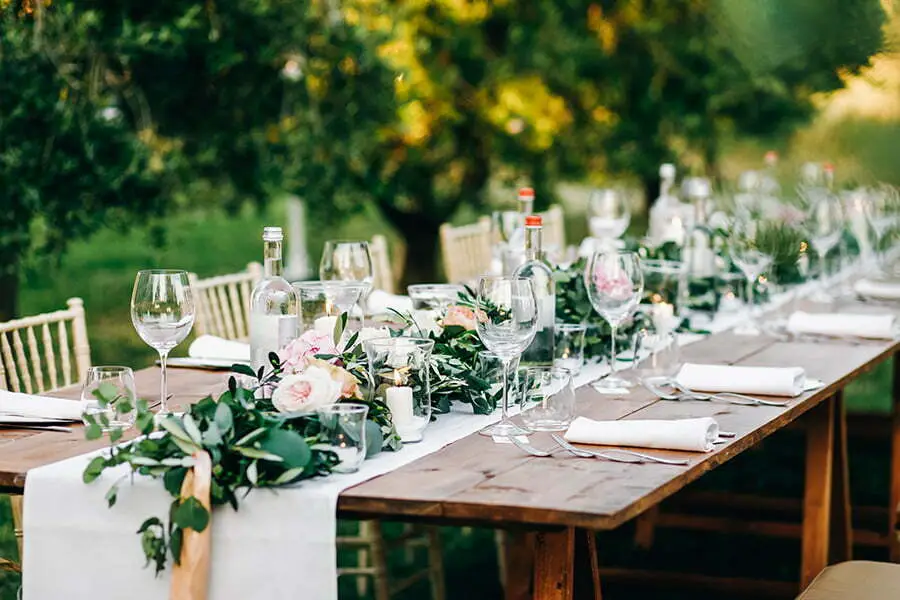 This means choosing basic tablecloths and centerpieces that don't require too much effort or cost to create. For example, instead of buying expensive floral arrangements, you could use potted plants or even mason jars filled with wildflowers as your centerpiece.
You could also opt for plain white plates and silverware rather than elaborate dinnerware sets. Natural elements like twinkle lights or candles can add a romantic touch without breaking the bank.
Keeping your table settings simple and minimalistic allows you to have a beautiful outdoor wedding while staying within your budget!
Hire Local Musicians to Provide Entertainment Instead of a DJ or Band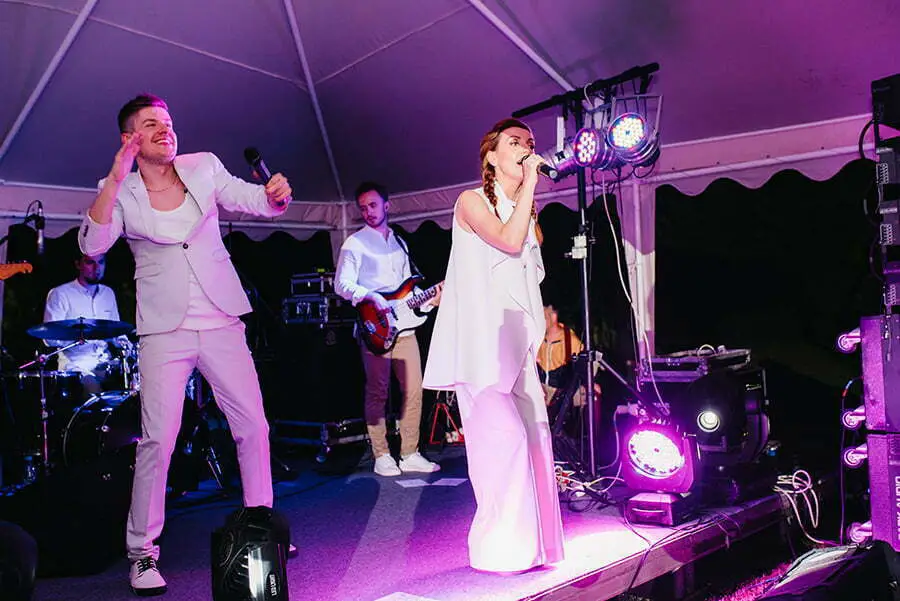 Local musicians are often more affordable than DJs or bands, and they can bring their unique style and sound to the event. Hiring local talent helps support the community and gives guests something special they won't find at any other wedding.
When looking for local musicians, it's essential to research their past performances and make sure they have experience playing outdoors. It's also wise to ask them about their setup requirements, so you know what kind of equipment will be needed for the event.
Please discuss payment terms in advance, so there are no surprises when paying them after the wedding.
Ask Family Members and Friends to Help Out With Setup and Cleanup Tasks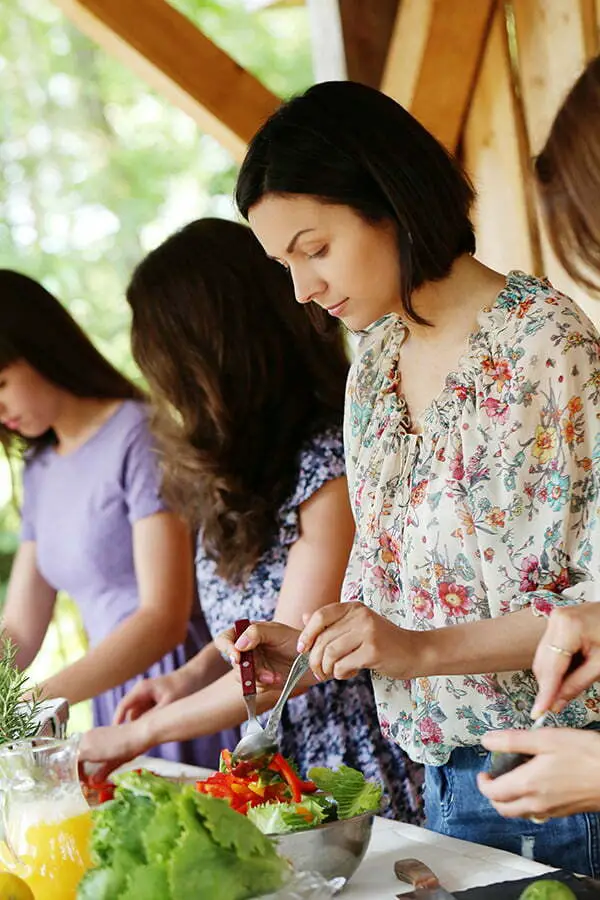 This can include setting up chairs, tables, decorations, and other items needed for the ceremony or reception. It can also involve helping with cleaning up after the event is over.
By enlisting the help of those close to you, you can reduce costs associated with hiring outside vendors or services. It's a great way to involve your loved ones in your special day!
Keep reading: