Personal touches and traditions can be easily incorporated into an outdoor wedding by adding decorations that reflect the couple's unique style, incorporating meaningful rituals or readings, playing music that is special to the couple, and serving food that has special significance.
Planning an outdoor wedding can be daunting, but it doesn't have to be! With creativity and careful planning, you can incorporate personal touches and traditions to make your special day unique.
In this blog post, we'll explore some ideas for how to add meaningful elements to your outdoor wedding that reflect your style and values.
From decorating the venue with meaningful items to incorporating traditional rituals into the ceremony, there are plenty of ways to make your outdoor wedding one-of-a-kind. Read on for some tips and inspiration!
Incorporating Personal Touches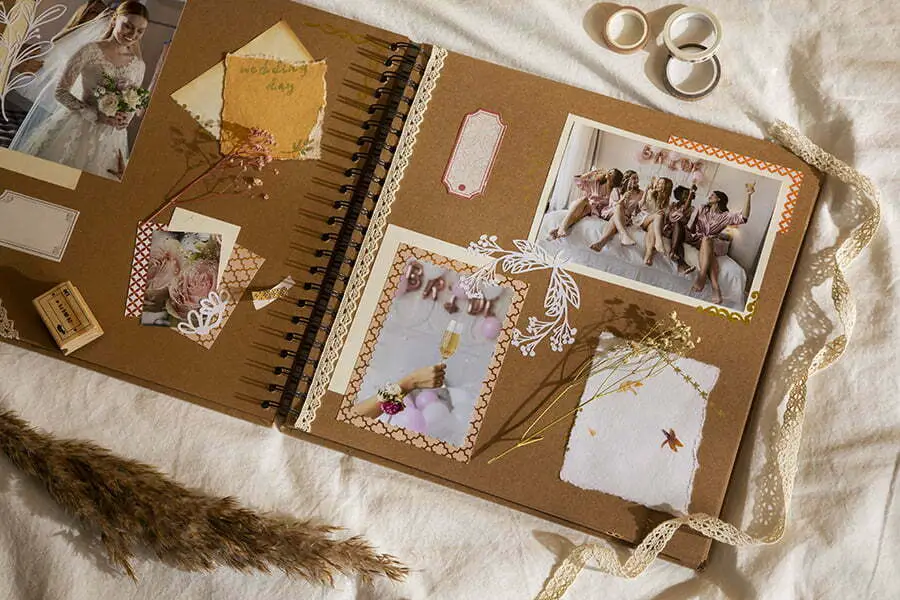 Personal touches can be anything from incorporating family heirlooms, such as jewelry or decorations, to using special music that has meaning for the couple. Couples can also creatively use photos of themselves or their families throughout the ceremony and reception.
Couples may include elements of their culture or heritage in their wedding decor and activities. This could include traditional foods, clothing, music, dances, games, and rituals specific to their background.
Adding these personal touches to an outdoor wedding setting will create a unique atmosphere that reflects the couple's personalities and values.
Traditions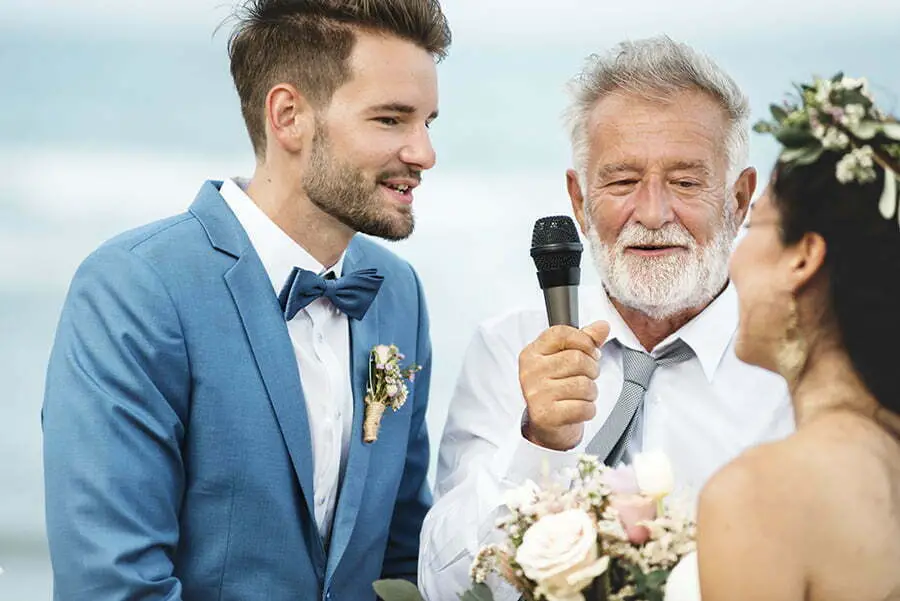 Traditions can range from religious ceremonies to cultural customs, and they often involve specific rituals or activities passed down through generations. For example, some couples may include a unity ceremony in their outdoor wedding, such as lighting a unity candle or planting a tree together.
Other traditions might include exchanging rings or vows during the ceremony, having family members give speeches or readings, or including traditional music and dances at the reception. Incorporating these personal touches will help create lasting memories for you and your guests.
Outdoor Wedding
Outdoor weddings allow couples to celebrate their special day surrounded by nature and beautiful scenery. They also allow for more flexibility in decorations and activities than traditional indoor weddings.
Couples can incorporate personal touches and traditions into an outdoor wedding by utilizing their natural environment and adding unique elements like personalized decorations or activities that reflect their personalities and interests. For example, they could have guests write messages on stones or leaves to be placed in the aisle during the ceremony, create a scavenger hunt for guests to find items related to their love story, or set up lawn games like cornhole or bocce ball for everyone to enjoy during cocktail hour.
Couples can choose meaningful music for their ceremony processional and recessional songs, incorporate family heirlooms into bouquets or boutonnieres, serve food from local vendors representing both families' cultures, and even include pets in the celebration!
Decorations
Incorporating personal touches and traditions into the decorations for an outdoor wedding can make it even more special. There are many ways to do this, such as using family heirlooms or items that have special meaning to the couple.
For example, a bride may hang her grandmother's quilt on a nearby tree or use her mother's china as the centerpiece. Other ideas include hanging photos of the couple throughout the venue or displaying mementos from their travels together.
Couples can also incorporate traditional cultural elements into their decorations; for instance, they might hang colorful paper lanterns in Chinese style or decorate with Mexican papel picado banners. Whatever personal touches and traditions couples decide to include in their outdoor wedding decorations will help make it unique and memorable!
Music Selection
Choosing music that has special meaning to the couple or their families can help make the event more memorable. This could include traditional songs from their culture, favorite love songs, or songs from when they first met.
Couples may consider having live musicians play during the ceremony or reception for a unique experience. Live music can also allow guests to participate in singing along with some of their favorite tunes.
Food and Drink Choices
Incorporating personal touches and traditions into the food and drink selection will make the event more memorable. Couples can choose dishes from their families or drinks that represent their heritage.
They can also opt for local cuisine or beverages from their favorite places worldwide. Couples may want to consider serving items that reflect their hobbies or interests, such as craft beer for beer enthusiasts or homemade desserts for bakers.
By selecting food and drinks with personal meaning, couples will create a unique experience that guests will remember long after the wedding.
Ceremony Elements
These elements can include readings, music, vows, and rituals. Incorporating personal touches and traditions into an outdoor wedding ceremony is a great way to make the event more meaningful for both the couple and their guests.
Personal touches could include incorporating family heirlooms or mementos into the ceremony, such as using Grandma's handkerchief as a unity ritual or having your parent's light candles in honor of their union. Traditions can also be incorporated by including cultural customs like jumping over a broomstick or breaking glass at the end of the ceremony.
By adding these personal touches and traditions to an outdoor wedding ceremony, couples can create an unforgettable experience that will be remembered for years.
Seating Arrangements
One way to do this is to assign seats based on family or friendship groups. This allows you to create particular seating areas for close friends or family, such as grandparents or siblings.
You could also assign specific tables for certain groups, such as bridesmaids or groomsmen. You could use personalized place cards with each guest's name written on them to help guide guests to their assigned seats.
If you have ample outdoor space, consider setting up different seating areas that reflect your style and personality, including lounge chairs around fire pits or picnic blankets under trees. By taking the time to carefully plan out your seating arrangements with personal touches and traditions in mind, you can ensure that your outdoor wedding will be one-of-a-kind!
Guest Activities and Entertainment
Incorporating personal touches and traditions into these activities can make the event even more special for the couple and their guests. Various ways exist, such as creating custom games or providing traditional music from the couple's culture.
Couples can also provide interactive activities that involve all their guests, like group dances or scavenger hunts. These activities will help create lasting memories for everyone involved in the wedding celebration.
Keep reading: