An outdoor wedding venue should have amenities such as ample seating, a covered area or tent, restroom facilities, electricity access for lighting and sound systems, parking space, catering facilities or area for food service, and a picturesque setting.
Picture this: a serene garden, a picturesque lake, and the sun setting in the distance. An outdoor wedding can be an enchanting experience for both you and your guests.
However, choosing the perfect outdoor wedding venue can be daunting. You want to ensure that your guests are comfortable and have access to all the necessary amenities.
In this blog post, we'll discuss some of the essential amenities that every outdoor wedding venue should have. So let's dive in!
Ceremony Space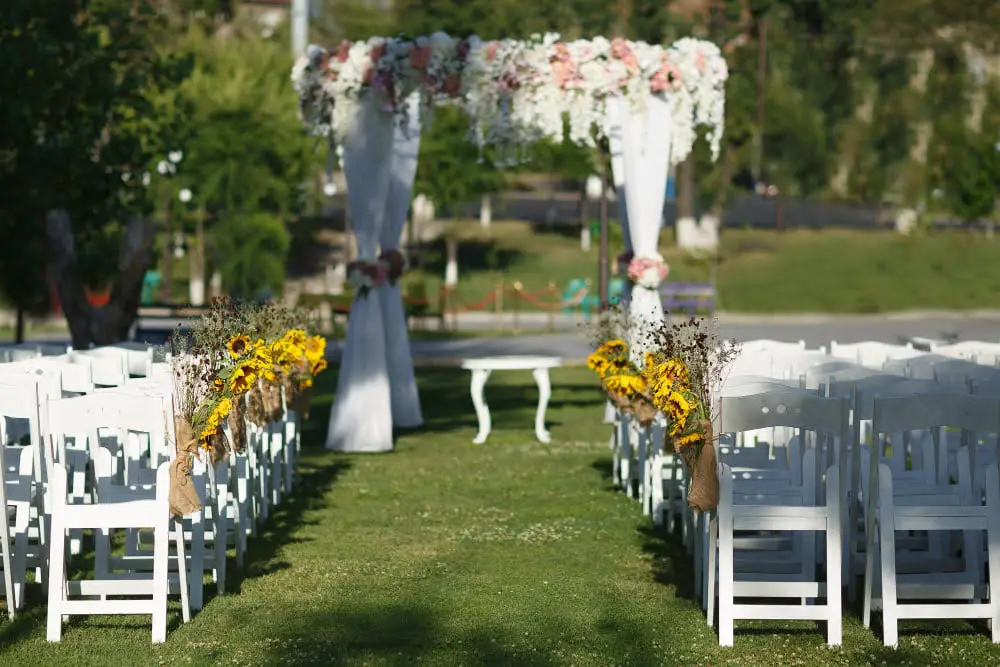 When it comes to an outdoor wedding, the ceremony space is one of the most important aspects. You want a location that will provide a beautiful backdrop for your special day and create lasting memories.
Look for venues with natural features such as gardens, lakes or mountains that can be used as backdrops.
Consider whether you want to have your ceremony on grass or pavement and ensure there's enough space for all guests to sit comfortably. If you're planning on having an archway or other decorations, make sure there's ample room without feeling cramped.
Another thing to consider is accessibility – if some of your guests have mobility issues, make sure they can easily access the ceremony area without any difficulties.
Reception Area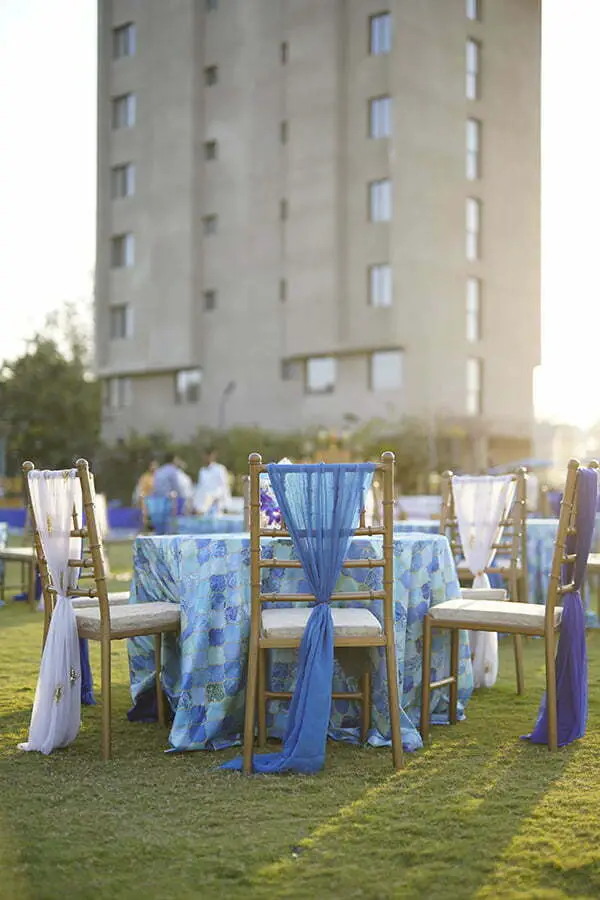 The reception area should be large enough for all of your guests and provide a comfortable atmosphere. If you're having an outdoor wedding during the summer months, consider providing shaded areas or fans to keep everyone cool.
Think about lighting options for the reception area. String lights can add a romantic ambiance while also providing necessary illumination as night falls.
You may also want to consider renting additional lighting equipment if needed.
Lastly, make sure there is adequate power supply in the reception area for any sound systems or music equipment that will be used throughout the evening.
Restrooms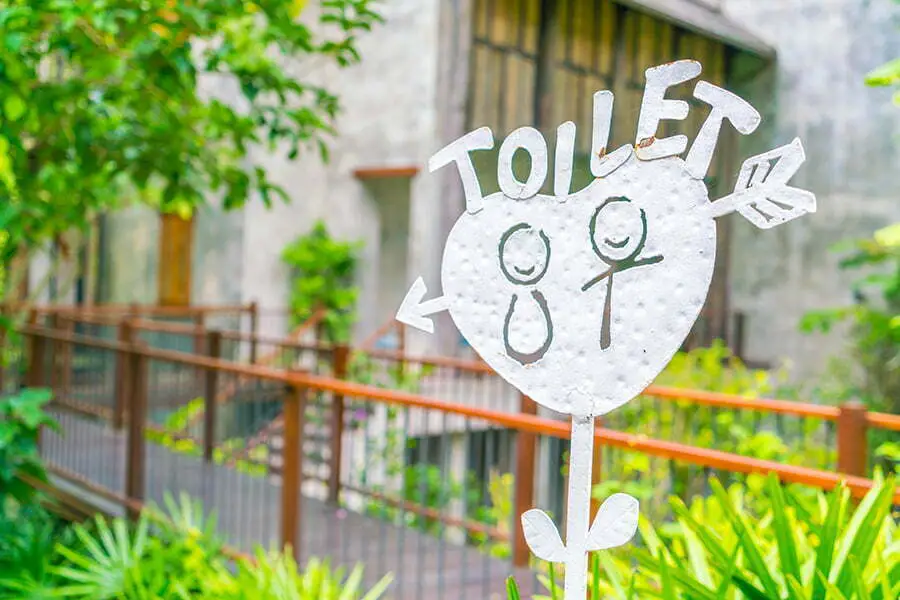 However, they are an essential amenity that every outdoor wedding venue should have. Imagine your guests having to walk a long distance just to use the restroom or worse still, having no restrooms at all! This can be a nightmare for both you and your guests.
Therefore, when choosing an outdoor wedding venue ensure that there is adequate access to clean and well-maintained restrooms. If the venue does not have any permanent restrooms on site then consider renting portable toilets from reputable companies in advance of your big day.
Having enough restroom facilities will make sure that everyone feels comfortable throughout the event without worrying about waiting in long lines or walking too far away from their seats.
Parking Facilities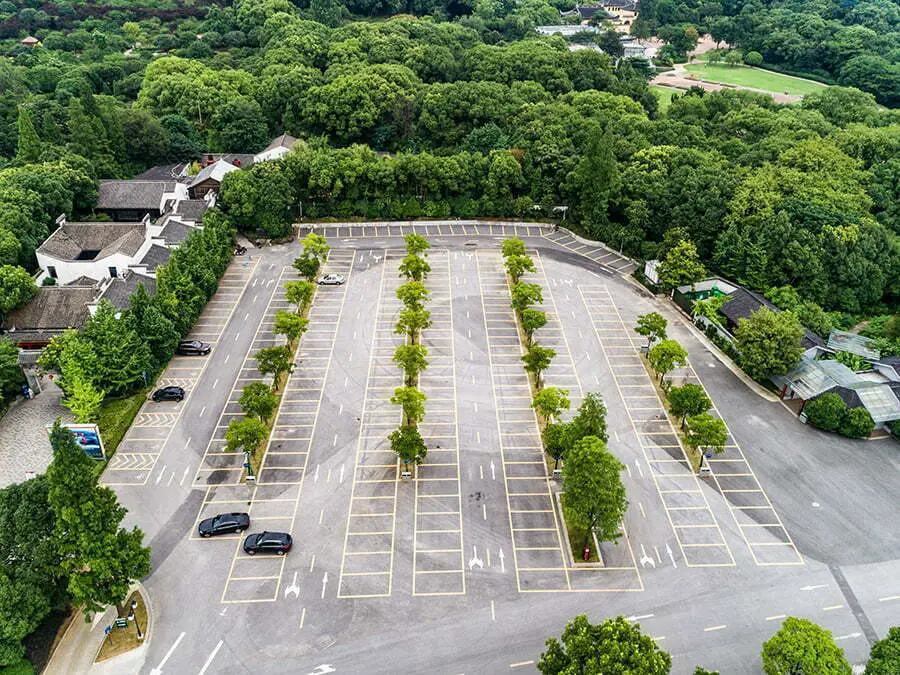 You don't want your guests to have to walk long distances or park in unsafe areas. Therefore, it's important that the wedding venue has ample parking facilities available.
Before booking an outdoor wedding venue, make sure you ask about their parking options and capacity. Some venues may offer valet services or shuttle buses from nearby locations if they don't have enough on-site parking space.
It's also essential that the designated area for guest vehicles is well-lit and clearly marked with signs directing them where to park. This will help avoid confusion and ensure everyone knows where they need to go.
Weather Backup Plan
Therefore, having a backup plan in case of inclement weather is crucial for any outdoor wedding venue. A sudden downpour or gusty winds can ruin your special day if you're not prepared.
When choosing an outdoor wedding venue, make sure they have a contingency plan in place for bad weather conditions. This could be anything from providing tents or covered areas to moving the ceremony indoors.
It's also essential to communicate this backup plan with your guests beforehand so that everyone knows what to expect and can come prepared accordingly.
Remember that even if the forecast looks clear on your big day, it's better safe than sorry when it comes to unpredictable weather patterns.
Catering Options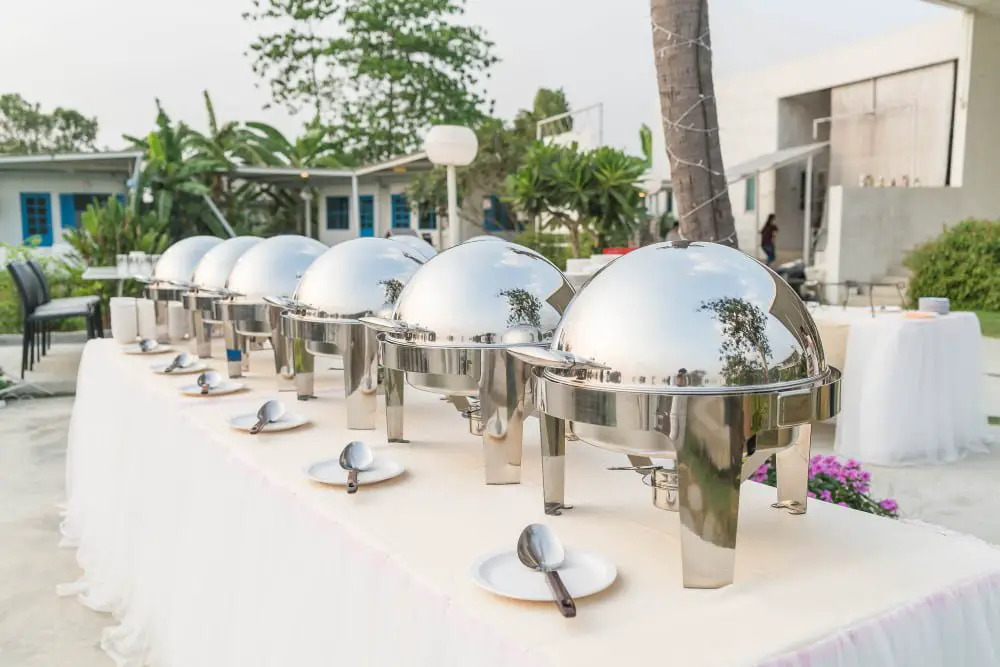 The venue should also allow outside caterers if you prefer to bring in your own. It's important to consider the type of cuisine and menu options that will be available for your guests, especially if there are any dietary restrictions or preferences.
Some outdoor wedding venues offer on-site catering services with customizable menus that can accommodate different tastes and budgets. This option can save you time and effort as everything is taken care of by the venue staff.
If you decide to hire an external caterer, make sure they have experience working in an outdoor setting and are familiar with the logistics involved. They should also provide all necessary equipment such as tables, chairs, linens, dinnerware etc., unless these items are already provided by the venue.
Lighting Solutions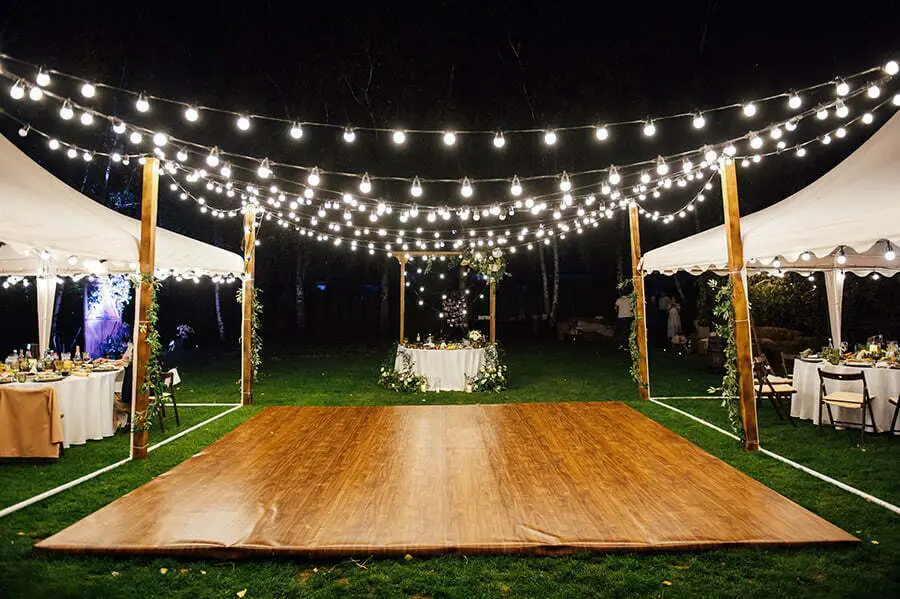 You want to ensure that your guests can see where they're going and that the ambiance is just right. Lighting solutions for outdoor weddings come in various forms, from string lights to lanterns and candles.
String lights are a popular choice as they add a romantic touch to any setting. They can be hung on trees or wrapped around poles or structures at the venue.
Lanterns are also great for adding charm and character while providing ample light.
Candles create an intimate atmosphere but should be used with caution in windy conditions or areas prone to fire hazards. It's essential always to have backup lighting options such as floodlights if there's no electricity access at your chosen venue.
When choosing lighting solutions, consider how it will complement your overall theme and color scheme while ensuring safety measures are taken into account.
Keep reading: