Discover foolproof strategies to create a magical and child-friendly outdoor wedding experience. Keep the little ones entertained and parents at ease.
Picture this: a beautiful outdoor wedding ceremony, surrounded by lush greenery and blooming flowers. The sun is shining, the birds are chirping, and the happy couple is exchanging vows.
It's a magical moment that everyone in attendance will remember forever. But what about the little ones? Children can add an extra layer of joy to any wedding, but they also require special attention to ensure their safety and happiness throughout the event.
In this blog post, we'll explore some tips and tricks for making your outdoor wedding child-friendly so that both kids and adults can enjoy the celebration to its fullest potential. So grab a cup of tea (or coffee!) and let's dive in!
Childproofing the Venue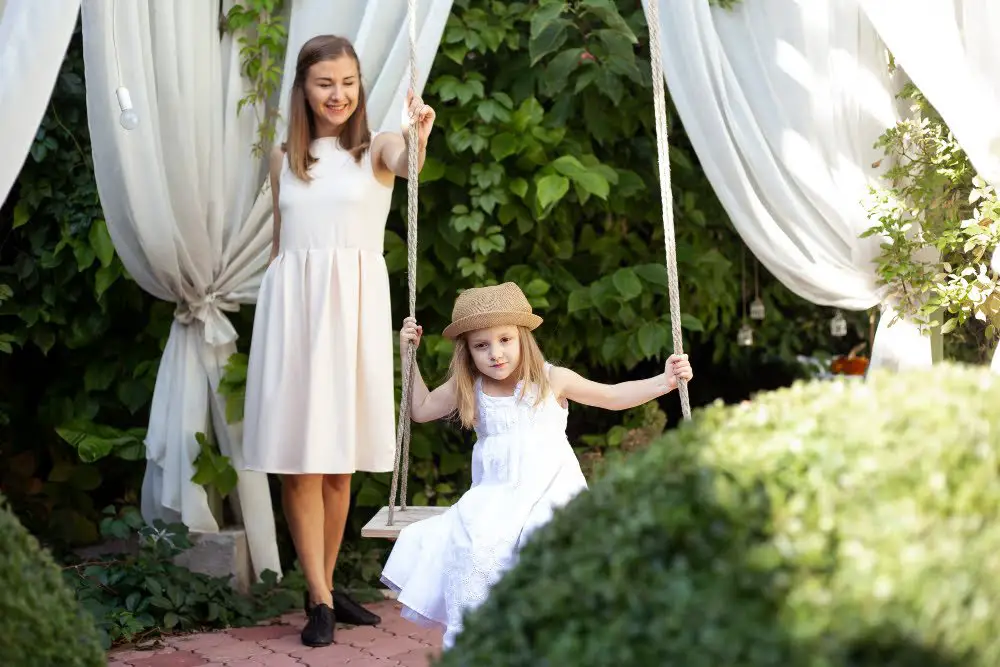 When planning an outdoor wedding, it's essential to consider the safety of children. The first step is to childproof the venue.
This means identifying potential hazards and taking steps to eliminate them or minimize their risk.
Start by walking around your chosen location and looking for any sharp edges, loose wires, or unstable structures that could pose a danger. If you're having a reception in a tented area, make sure all cords are taped down securely so that no one trips over them.
If there's water nearby (such as a pond or pool), ensure it is fenced off with appropriate barriers and signage indicating its depth. Also, check if there are any poisonous plants in the vicinity; if yes remove them from sight.
Kid-Friendly Seating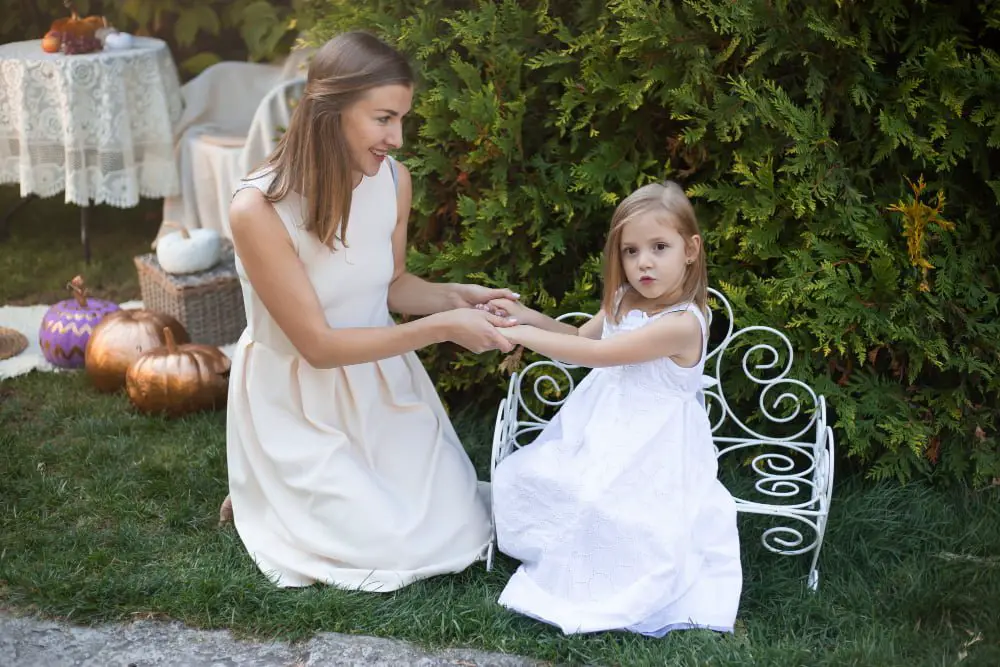 First and foremost, you'll want to ensure that the little ones have a clear view of the ceremony without obstructing anyone else's view. One option is to set up a designated area just for kids with smaller chairs or benches so they can see what's happening without having their views blocked by taller adults.
Another consideration is whether or not you'll be providing high chairs or booster seats at mealtime. If your wedding will include young toddlers and babies who require highchairs, make sure these are available in advance so parents don't need to worry about bringing them along themselves.
Think about how many children will be attending your wedding and plan accordingly when setting up tables during the reception. You may want separate tables just for kids where they can sit together with friends their own age while still being supervised by an adult nearby.
Entertainment for Children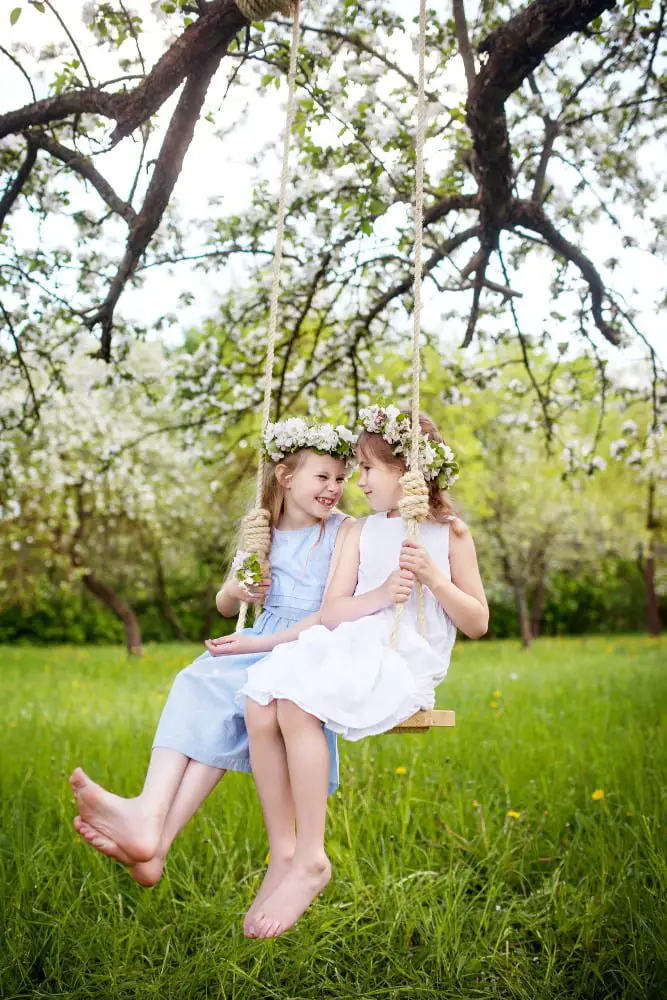 One way to keep kids engaged is by providing age-appropriate entertainment options. For younger children, consider setting up a craft station where they can make their own flower crowns or decorate cupcakes.
Older kids might enjoy lawn games like giant Jenga or cornhole.
Another option is hiring professional entertainers such as magicians, face painters, or balloon artists who specialize in entertaining children at events. They will keep the little ones occupied while parents enjoy the festivities.
It's also important to remember that not all activities are suitable for every child; some may prefer quieter activities like coloring books and puzzles instead of loud music and dancing.
Outdoor Safety Measures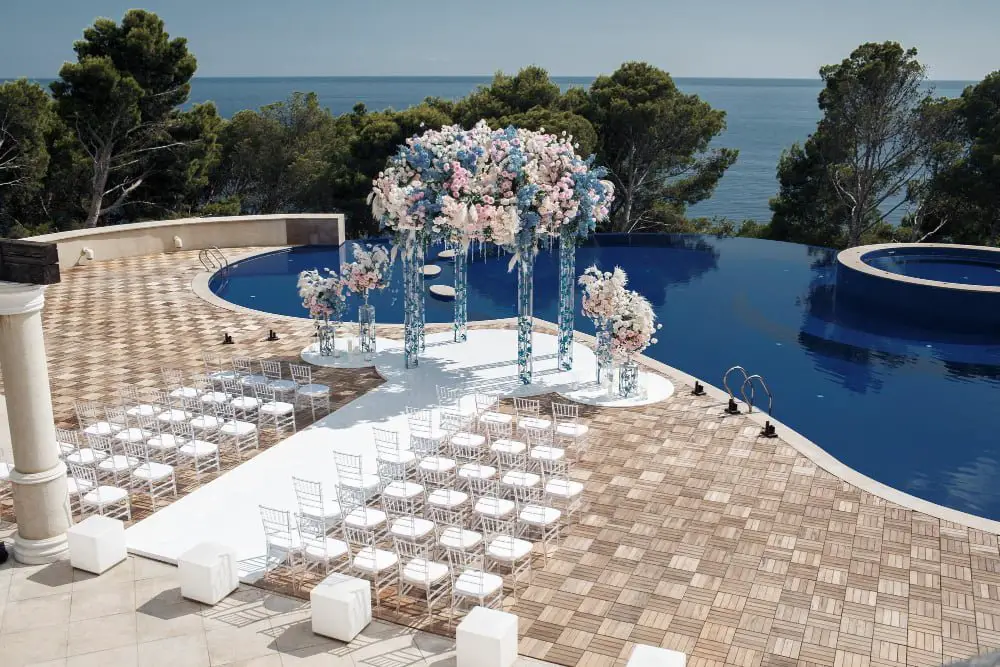 One of the most important things to consider when planning an outdoor wedding is safety, especially when it comes to children. Here are some outdoor safety measures you can take:
Firstly, make sure that all walkways and paths are well-lit and free from any obstacles or tripping hazards. This will help prevent accidents during the evening reception.
Secondly, if you're having a pool or water feature at your venue, ensure that it's properly secured with fencing or barriers so that children cannot accidentally fall in.
Thirdly, provide plenty of shade for guests who may need relief from the sun's rays – this is particularly important for young children who may be more susceptible to heat exhaustion.
Lastly but not least importantly have first aid kits on standby just in case anyone gets hurt during the event.
Age-Appropriate Menu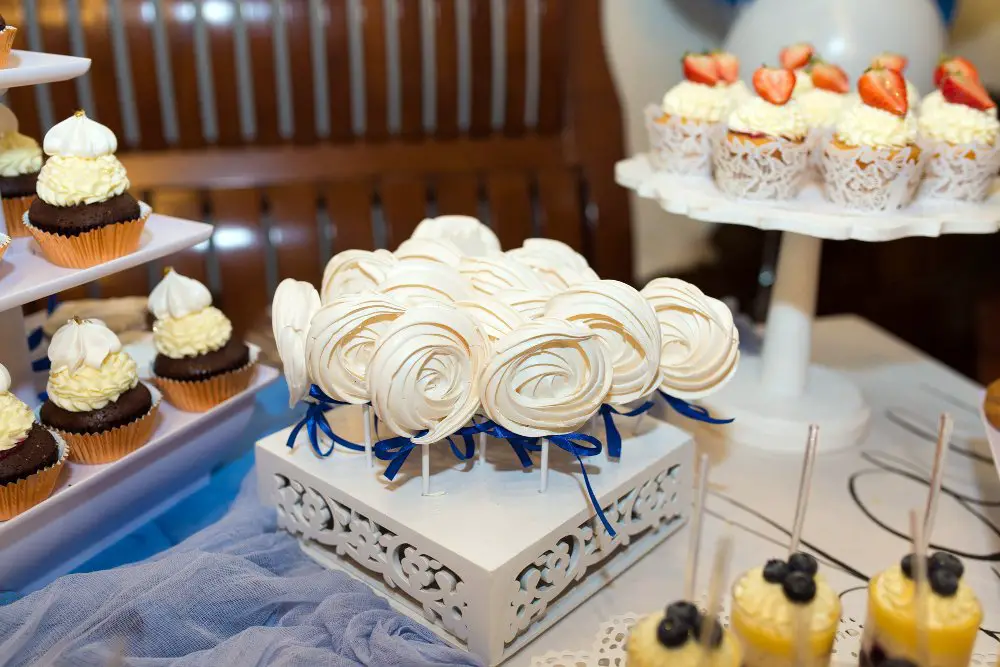 While adults may enjoy a fancy five-course meal, children might not be as enthusiastic about it. To ensure that everyone is happy and well-fed, you should offer a variety of options that cater to different tastes and ages.
For younger children, simple finger foods like chicken nuggets or mini pizzas are always popular choices. You can also include some healthy snacks like fruit skewers or veggie cups with dip for parents who want their kids to eat something nutritious.
For older kids and teenagers, you can add more substantial items such as sliders or tacos stations where they can customize their own meals according to their preferences.
It's also essential to keep in mind any dietary restrictions your young guests may have due to allergies or religious beliefs. Make sure there are vegetarian options available if needed so no one feels left out during mealtime.
Designated Play Area
This can be an enclosed space with games, toys, and activities that are age-appropriate for the little ones. You could set up a tent or canopy in one corner of the venue and fill it with fun things like coloring books, puzzles, board games or even hire entertainers such as face painters or balloon artists.
This will give parents peace of mind knowing their kids are safe while they enjoy themselves without worrying about keeping their children entertained throughout the event. A designated play area also helps prevent accidents from happening since kids won't be running around unsupervised.
Make sure you choose an area close enough to where parents can keep an eye on their children but far enough away so that noise levels don't interfere with other guests' enjoyment. With this simple addition to your outdoor wedding planning checklist, everyone will have a memorable experience!
Keep reading: