Immerse yourself in the breathtaking beauty of a mountain backdrop as we delve into the enchanting world of outdoor mountain weddings.
Planning an outdoor mountain wedding can be an exhilarating experience. Picture the majestic peaks as your backdrop, the cool breeze rustling through the trees, and the awe-inspiring beauty of nature as your cathedral.
This article will guide you through the process, from selecting the perfect mountainous location, to choosing the right decor that complements the natural surroundings, to planning for unpredictable weather. We'll navigate the challenges and highlight the unique opportunities that come with such a breathtaking setting.
Let's embark on this journey to create your dream mountain wedding, filled with unforgettable moments and stunning vistas.
Benefits of an Outdoor Mountain Wedding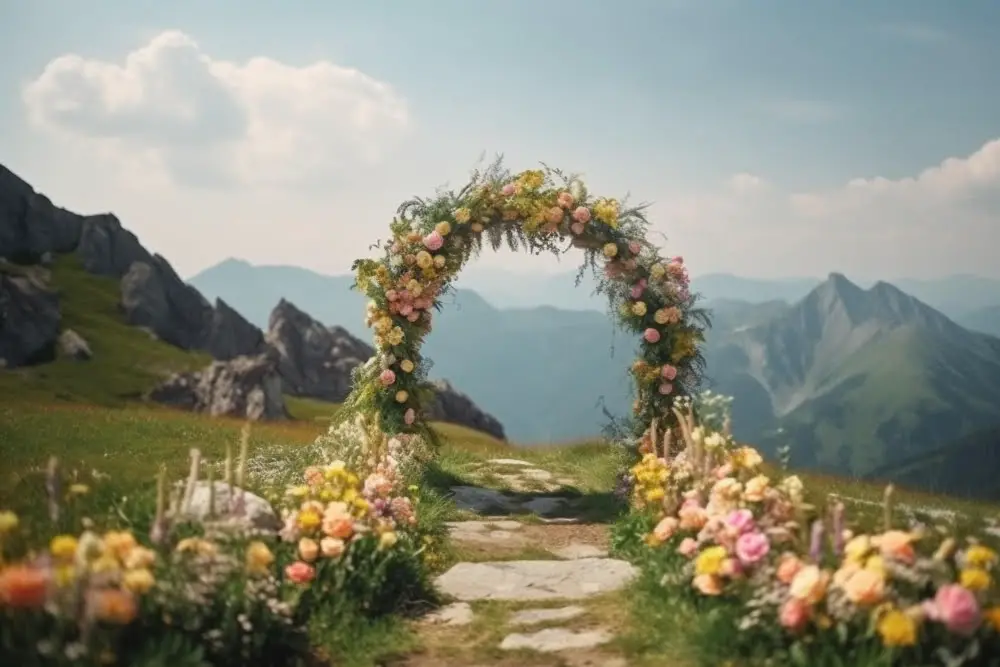 Firstly, an outdoor mountain wedding offers a spectacular backdrop of towering peaks and sprawling landscapes which enrich the aesthetics of the wedding without the need for much additional decor. Coupled with the natural light, such a setting provides stunning wedding photography possibilities, capturing the essence of your special day.
Moreover, mountain venues often come with a sense of tranquillity and fresh, clean air that city venues might not offer. The soothing presence of nature can contribute to a serene, relaxing atmosphere for both the couple and the guests.
Additionally, a mountain venue is inherently versatile. You can opt for a rustic look with minimalistic decoration or go lavish with fancy lighting and floral displays, but either way, the mountainous backdrop will only enhance your desired theme.
Last but not least, the uniqueness of a mountain wedding ensures that your ceremony stands out. The incredible view and memorable experience can set your wedding apart, making it an unforgettable event for everyone involved.
Importance of Location in a Mountain Wedding
Choosing the right locale sets the entire mood for your celebration. Consider factors such as the altitude, ease of transportation, and availability of accommodations nearby.
It's about more than just the view; the location will also represent your style as a couple. Venues vary from charming mountain lodges, rustic barns, scenic overlooks, to chic resorts.
Accessibility is crucial – ensure guests can easily reach the venue, and professional support, like caterers or photographers, can deliver their services adequately. A spot too remote or difficult to access can create complications.
Remember, blends of comfort, beauty, and convenience make a location ideal.
How to Choose a Mountain Wedding Venue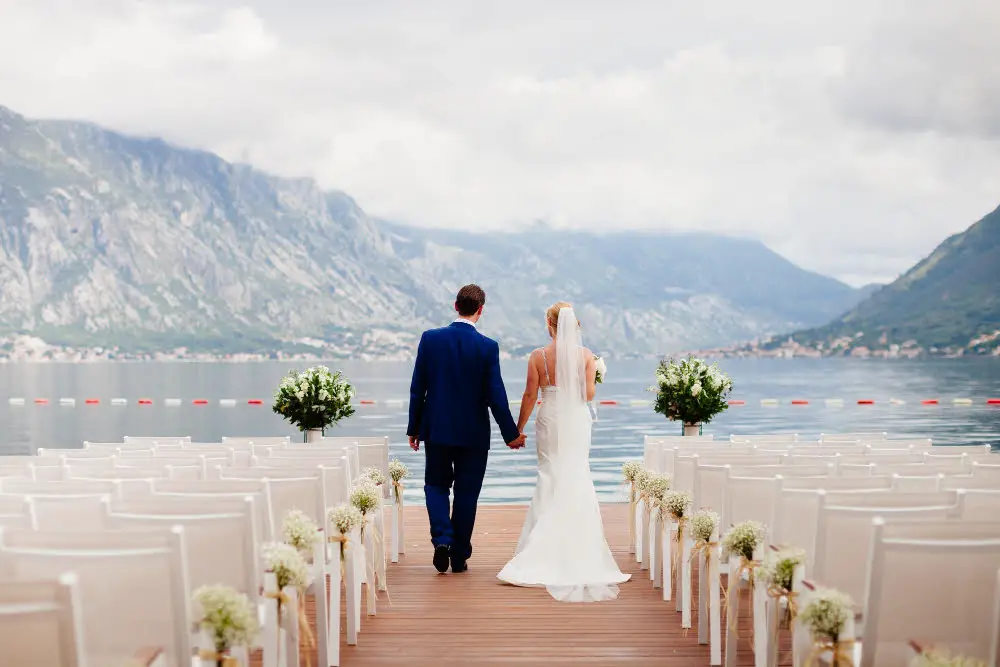 Carefully considering several factors can help to choose the perfect venue. Scenic views are of course a priority, but make sure the area is also accessible for guests.
Does the venue offer any lodging or is there suitable accommodation nearby? Think about how the sun sets and where it would be best to position the ceremony to take full advantage of natural light. Consider also whether the site offers any weather-protection, like built-in coverings. Finally, check if there are restrictions on decorations, music, or catering services. An ideal venue will be flexible in these areas.
Be sure to visit your chosen venue at the same time of year as your wedding will be held. This will give you a clear understanding of what to expect in terms of weather and scenery.
Transportation and Accessibility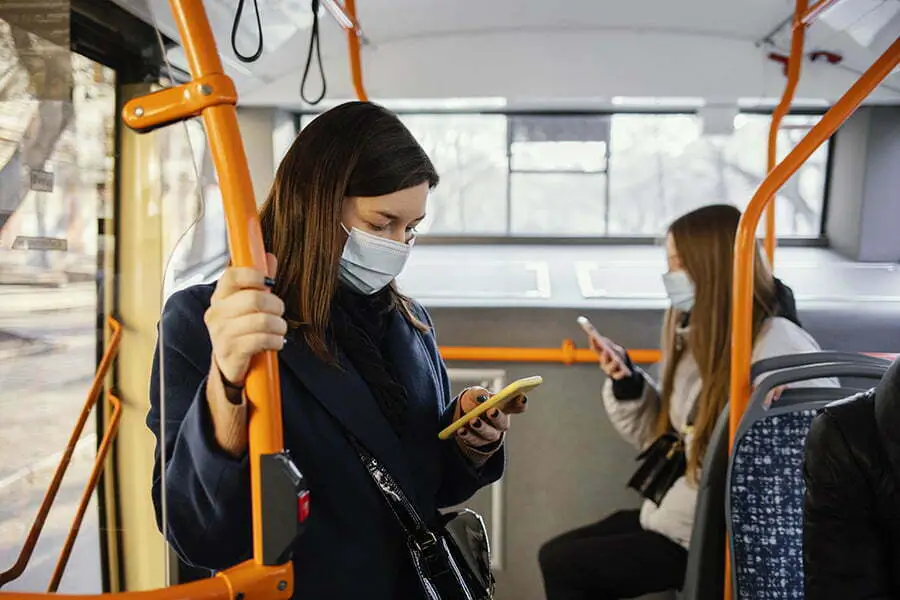 While mountains make for a spectacular wedding backdrop, reaching such high altitudes might pose a challenge for some guests, especially the elderly or those with physical limitations.
Start by setting up clear signposts at strategic points to help guests navigate the terrain. It could be worthwhile to organize shuttle services from a common pick-up point to the mountain venue. Providing guests with necessary information about the route, parking, and estimated travel time will also be greatly appreciated.
Finally, ensure that your venue has disability access and can accommodate all your guests comfortably. It's all about making the experience enjoyable for everyone on your special day.
Choosing the Right Season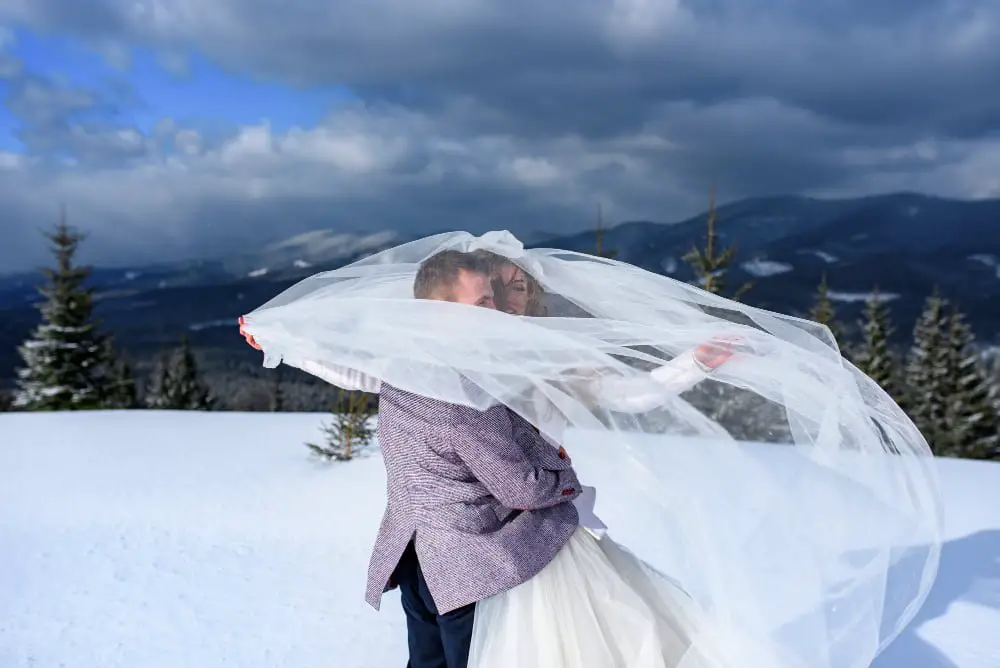 Considerations include local climate patterns, preferred scenery, and venue availability.
Winter offers snow-capped peaks and a cozy, romantic atmosphere but accessibility may be an issue due to heavy snowfall.
Spring is characterized by blooming flora and milder temperatures, yet sudden showers could pose a challenge.
Comparatively, summer, while ideal for longer days and warmer temperatures, may also be peak tourist season, potentially leading to overcrowded locales and higher costs.
Fall impresses with vibrant autumn foliage, but colder evenings require appropriate preparation.
Understanding these seasonal factors greatly aids in establishing a date that aligns with your dream wedding vision whilst ensuring practicality.
Navigating Weather Challenges for Outdoor Weddings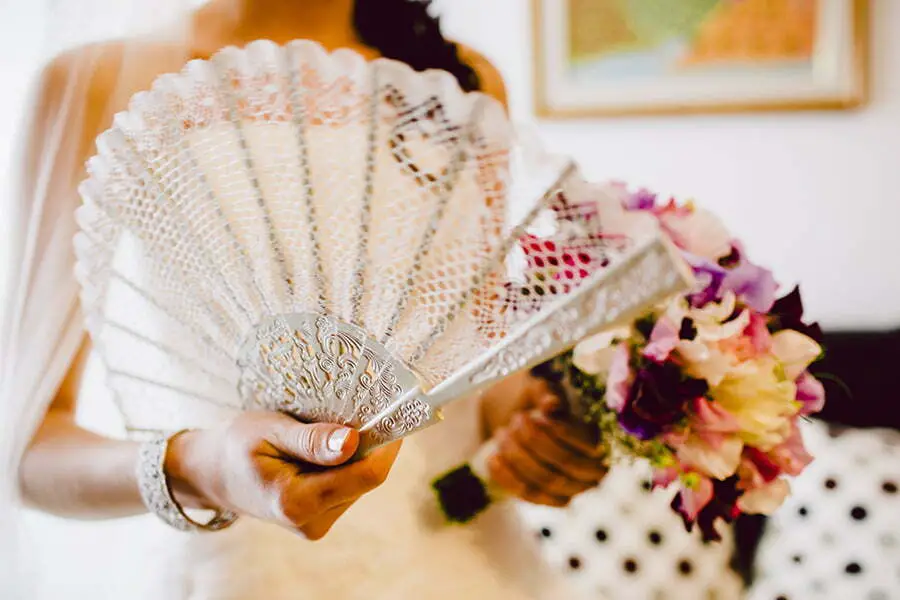 Understanding that the weather can be a fickle friend is critical. Always check long-term forecasts, but bear in mind these can change.
You may get a sun-soaked day, or it may be a day where the clouds decide to bless your nuptials. Hence, shelters like marquees or canopies can be lifesavers in case of an unexpected shower.
Heaters can ward off chills in cooler weather, while standing fans can offer relief on hot days. If wind often sweeps across the location, weighted or secured decorations can prevent any sudden decor relocations.
Communicate potential weather changes to your guests so they can dress appropriately. By making these considerations, the elements can play a charming participant in your outdoor event, rather than an uninvited guest.
Developing a Contingency Plan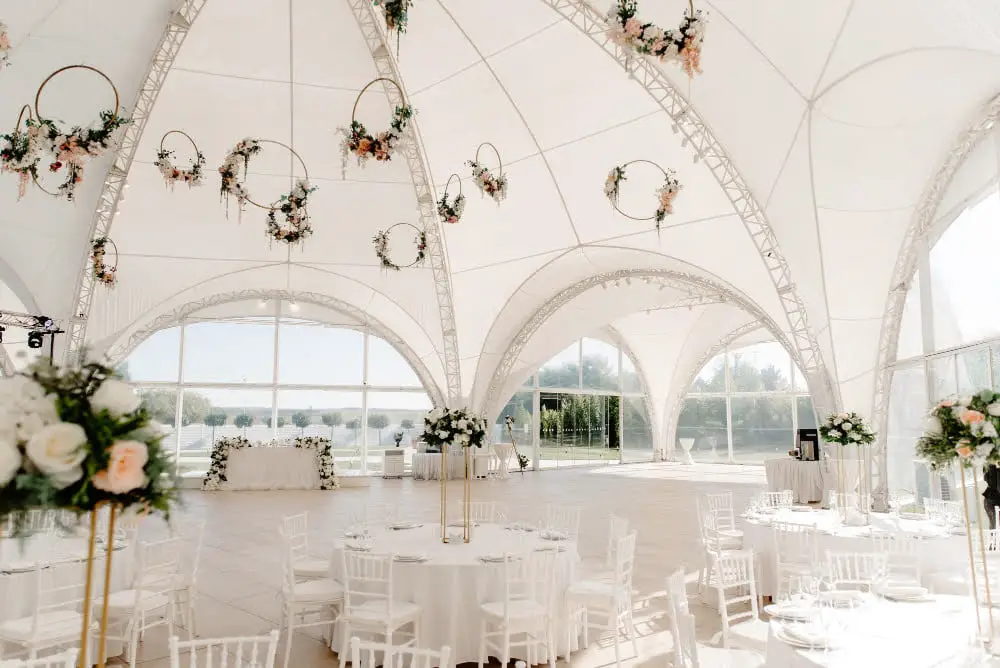 Preparation is key when it comes to dealing with unpredictable weather. Ensure you have a back-up indoor venue or rent a marquee to protect your guests from possible showers or strong wind.
Consider warming options like outdoor heaters or blankets if temperatures might drop. Similarly, think through cooling options like parasols or cold drinks for hot days.
Compile a list of trusted local vendors who can provide these services. Be sure to communicate your plan B to all guests so they can be prepared as well.
Wedding Insurance for Outdoor Venues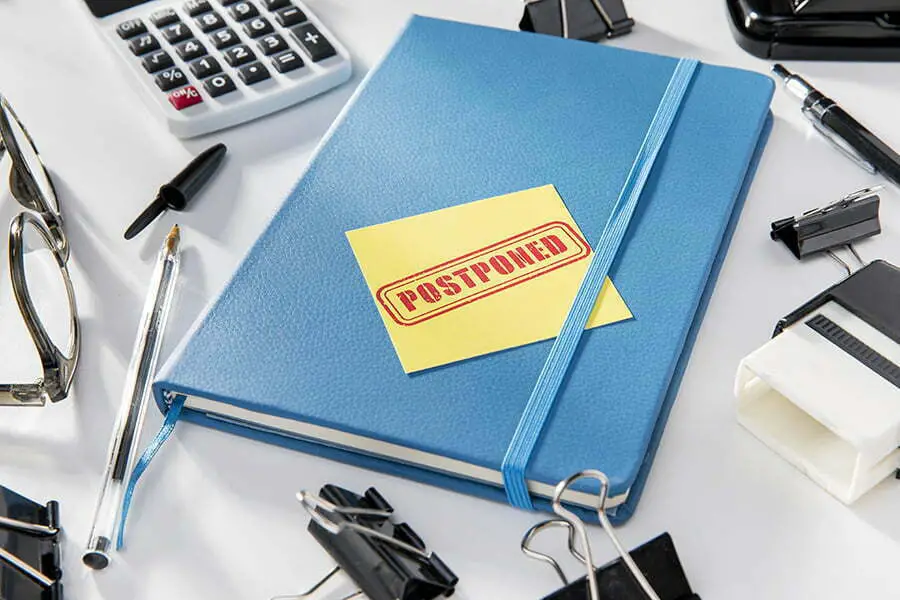 While a breathtaking mountain vista can set the stage for your dream wedding, it's essential to protect your event from the unpredictability of nature. Wedding insurance can provide a safety net for issues outside of your control, such as adverse weather conditions, landslides, or sudden venue closure.
Ideally, your policy should cover cancellation or postponement, property damage, and liability. Consult with an insurance professional to understand policy specifics, including claim procedures and deductibles, for informed decisions.
A practical step, wedding insurance can provide peace of mind for your al fresco celebration.
Legalities to Keep in Mind for Mountain Weddings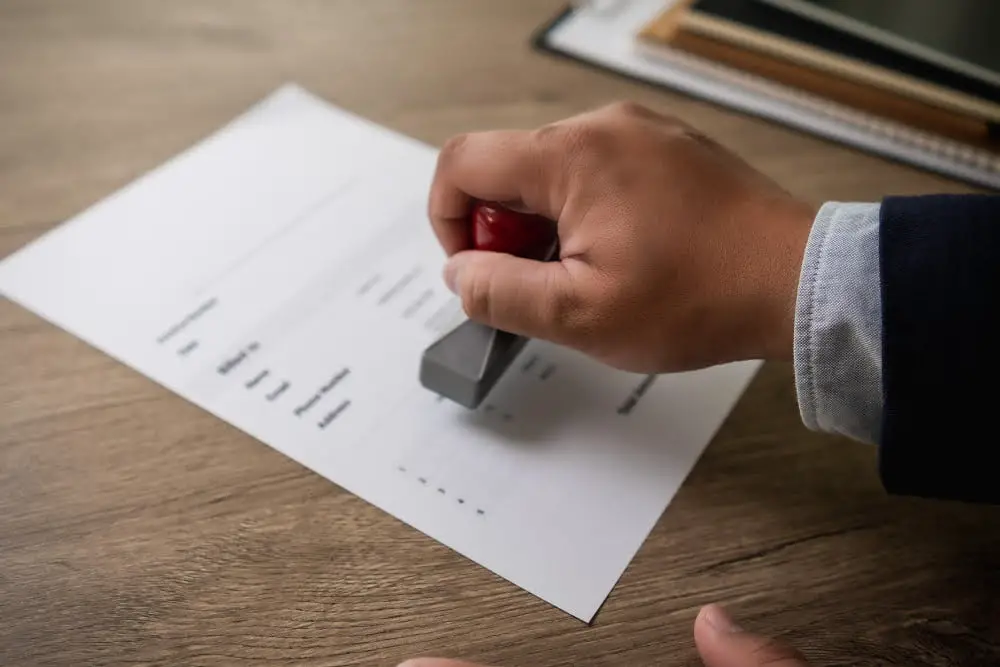 Securing necessary permits is often essential when planning a wedding in a public location, such as a national park. Some parks require you to apply for a special use permit and pay a non-refundable fee.
Restrictions may also apply regarding the number of guests, sound amplification, and certain decorations. Additionally, local ordinances may govern alcohol consumption and quiet hours. Thoroughly research the regulations governing your chosen venue to ensure your celebration is legal and enjoyable for all attendees.
Securing a professional wedding planner familiar with the local laws can help effectively navigate these legal matters.
Incorporating Personal Style Into a Mountain Wedding
There's no better way to make your wedding truly yours than by weaving your personal style throughout the ceremony and reception. Whether you're drawn to rustic charm or splashes of elegance, coordinate your style seamlessly with the natural beauty of the mountains.
For the rustic at heart, consider using wooden signs, wildflower bouquets, or mason jars filled with locally-themed treats as centerpieces. Patterns and materials like lace or tweed can also create a harmonic balance with the rugged setting.
If your style leans more towards elegance, imagine crystal clear glass vases hosting bouquets of mountain laurel or the delicate flicker of candlelight juxtaposed against the raw, natural backdrop. Incorporating elements such as satin drapes or white linen can add an upscale vibe amidst the wild.
No matter what your style, ensure it complements the majesty of the mountains. This respectful incorporation not only enhances your wedding but also creates a memorable harmony between the natural and the man-made.
Outdoor Wedding Dress Considerations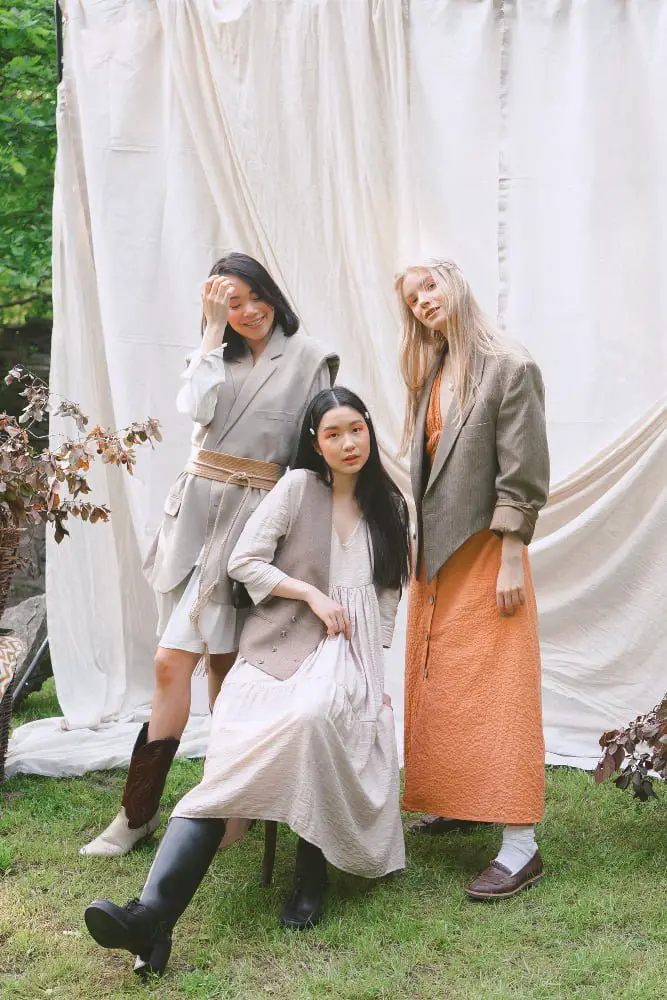 A mountain setting calls for a dress that is practical yet stunning. Opt for lightweight fabrics such as chiffon or organza that flow in the wind for a dramatic effect, or lace with an airy pattern for a rustic chic look. If bulky gowns aren't your preference, consider a two-piece gown or pantsuit for ease of movement.
Aim for comfort with your choice of footwear. High heels might not be the best option for uneven terrain. Consider wedge heels, flats, or even bridal boots for stability and style.
Remember, mountain climates can change quickly; a wrap, shawl, or stylish jacket can provide warmth if needed while adding a charming touch to your wedding attire.
Lastly, trial your entire ensemble before the final day to ensure it is not only visually appealing but comfortable as well, a paramount factor when choosing an outdoor wedding dress.
A Guide to Mountain Wedding Footwear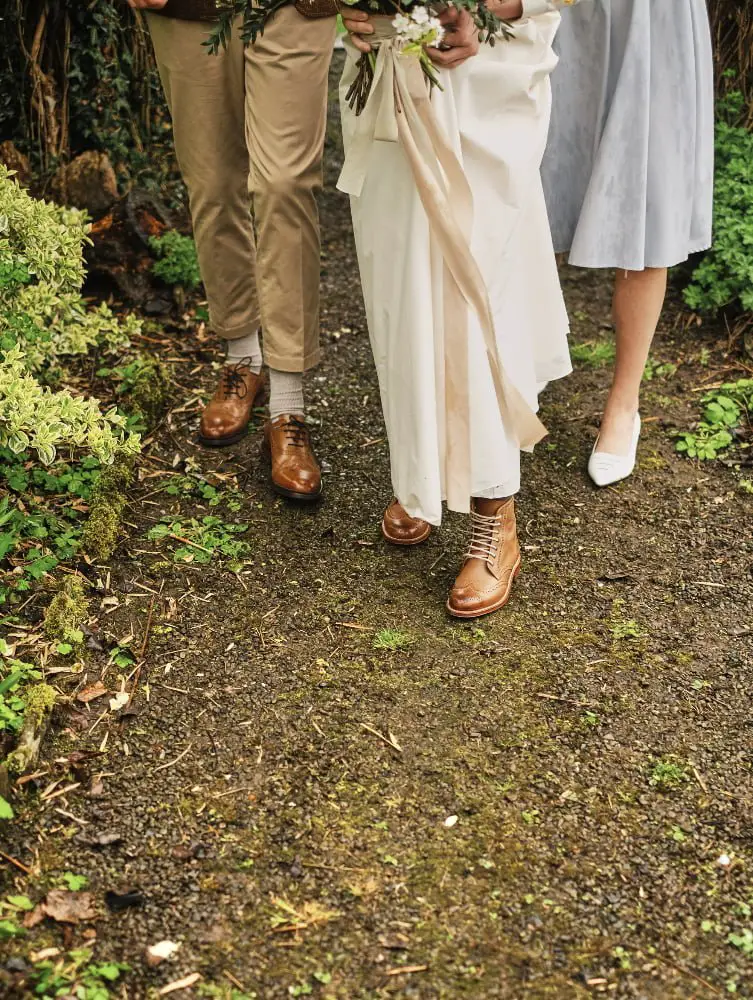 Selecting the right footwear significantly impacts comfort and mobility on your big day.
Since irregular terrains are common at mountain venues, high-heels might not be the most practical choice.
Instead, opt for wedges or flats to maintain balance and prevent sinking into soft ground.
Alternatively, bridal boots can provide both style and stability.
Don't forget to break in your wedding shoes before the ceremony to avoid discomfort.
Lasty, communicate the terrain details to your guests as well so they can also choose suitable footwear.
Creative Mountain-Themed Decorations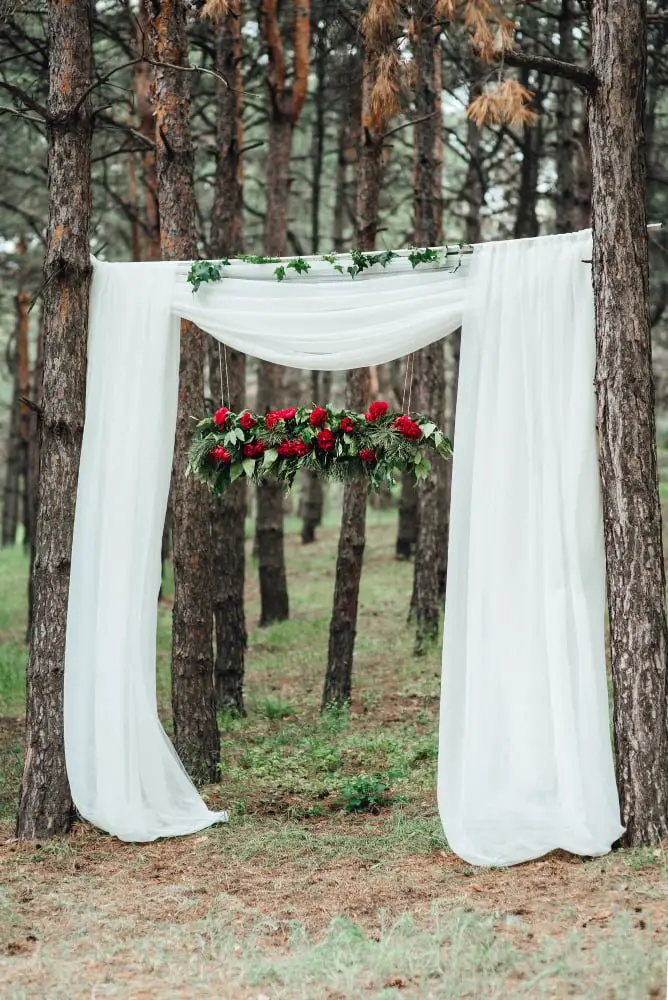 Infusing your special day with a rustic charm can be both enchanting and memorable. Here's how to do it right:
Elevate your ceremony backdrop with a simple wooden arch draped in ethereal cream-coloured fabric and adorned with flowers that echo the surrounding flora. A touch of string fairy-lights adds to the twinkling setting as dusk falls.
Pay homage to the mountains by incorporating small pebbles or mountain-themed motifs into your place settings. Wood-sliced table numbers and burlap runners on the tables are the perfect nod to the natural beauty around, without going overboard.
Remember to outfit your reception space with warm, gleaming lanterns or bonfires to mimic the celestial radiance of a clear mountain night. This will evoke a sense of cosy warmth once the night descends.
These are merely inspirations; the options are as vast as the mountains themselves! Just remember to keep the natural beauty of your venue in mind while choosing your decor for a truly harmonious, unforgettable experience.
Incorporating Natural Elements Into Wedding Decor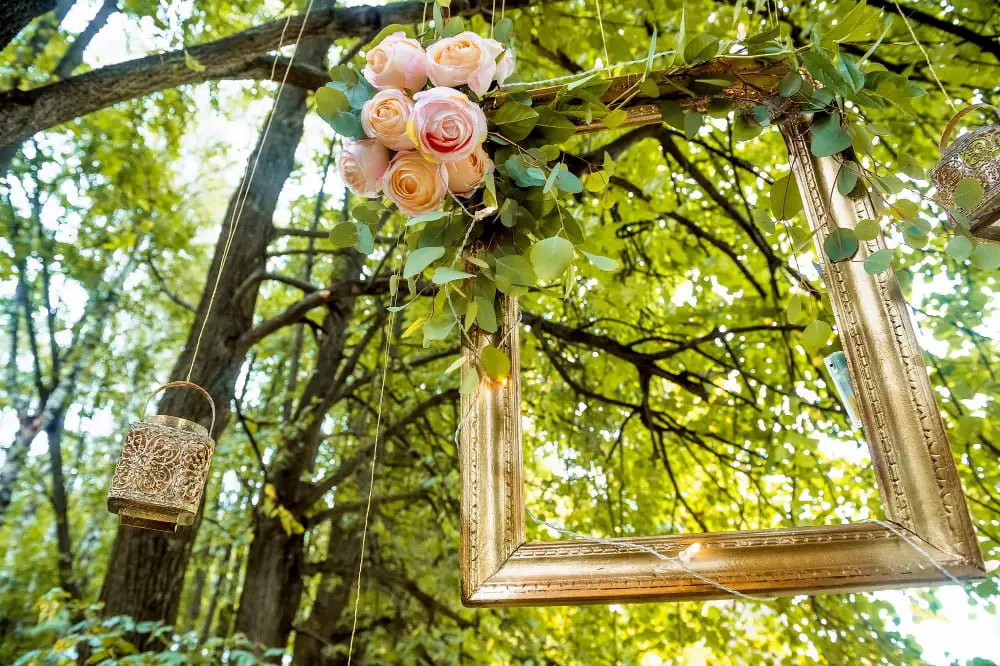 Incorporating the natural elements surrounding your wedding venue is an excellent way to establish harmony between the decor and the environment, making for a stunning setup.
Consider using wildflowers in your floral arrangements, which often grow readily in mountain areas and can tie your design to the local landscape.
Pine cones, tree bark, and stones can also be creatively used in table settings or as part of the ceremony backdrop, fostering a rustic-yet-elegant aesthetic.
Think about the greenery around you as well. Ferns and vines can be woven into garlands, used as a part of centerpieces, or draped elegantly to frame your altar.
Make sure to choose plants that won't wilt too quickly in outdoor conditions to maintain their freshness throughout your celebration.
Wooden elements, like log slices for a cake stand or branches as part of the decor, can add a beautiful touch.
Lights are crucial in any decor, and for a mountain wedding, opt for soft, warm lighting such as fairy lights, lanterns, or candles.
They can add a romantic, cozy feel and highlight the natural beauty of your mountain venue while providing practical illumination as the sun sets.
Remember, the goal is to enhance the natural beauty, not compete with it.
Balancing your decor with the breathtaking surroundings will ensure your mountain wedding is not only unforgettable but deeply connected to the great outdoors.
Perfecting Your Mountain View Ceremony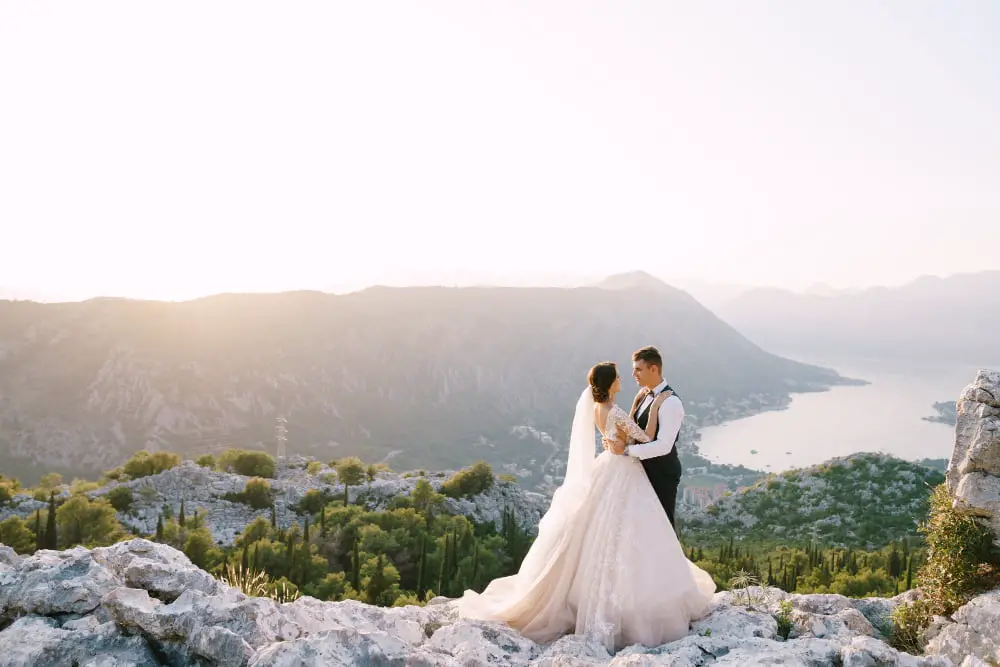 Take advantage of the stunning panorama by positioning your ceremony area to capture the best views. Ensure your guests will be facing the landscape rather than having their backs to it. Consider sun positioning during your ceremony time, as you would not want your guests squinting or photos to be washed by harsh light.
For decor, less is more. Allow the beauty of the mountains to be the main attraction. A simple arbor adorned with flowing fabrics or oversized floral arrangements can frame the couple beautifully without detracting from the environment. To further enhance the ambiance, you might want to incorporate acoustic music – a perfect accompaniment to nature's exquisite harmony.
Encourage your guests to embrace the mountain view by setting out field glasses or personalized binoculars. This creates an interactive experience and can also serve as unique wedding favors. Planning a ceremony in such a captivating setting truly provides an unforgettable experience for all in attendance.
Outdoor Reception Ideas
When it comes to crafting the perfect reception, consider harnessing the charm of a rustic barn or tent setting, complimented by twinkling string lights for a cozy atmosphere.
Use long tables to encourage community, mimicking the communal aspect of a camping trip.
Light the area with lanterns or solar lights to maintain the natural environment ambiance and throw in plush blankets and warm drink stations for added comfort.
Utilize the open vistas to orchestrate a grand entrance, such as arriving by horseback or a decorated hayride.
Consider scheduling your reception around sunset to provide a stunning view and awe-inspiring photos.
Be sure to consider local wildlife and weather elements when planning your layout and food service.
All these elements combined can create a magical mountain reception, while still providing comfort and convenience for your guests.
Wedding Menu Suitable for a Mountain Wedding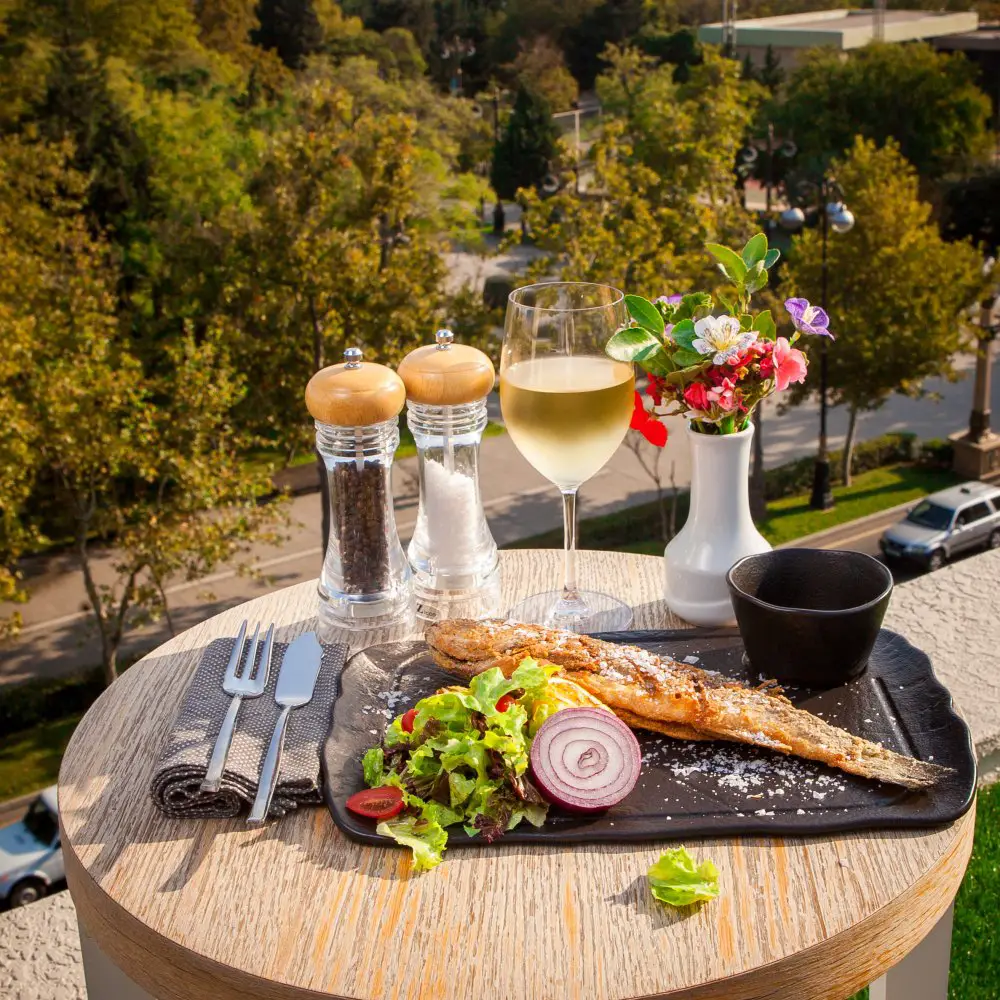 When crafting your menu, consider hearty fare that links to the natural setting. Embrace locally sourced food options such as wild-caught fish or free-range lamb to showcase the land's bounty.
Play up the rustic mountain vibe with crowd-pleasers like barbecued ribs, corn on the cob, and various pies for dessert.
Buffet-style service or food truck rental offers flexibility and can add a unique charm to dining under the stars. Keep in mind the weather conditions, as food should be kept at safe temperatures.
Hearty soups or hot drinks might be welcomed at cooler altitudes.
Last but not least, consider a specialty cocktail that tells your story – think a bourbon-based Mountain Mule or a Thyme and Elderflower Champagne.
Remember the essence of mountain dining is all about comfort, warmth, and togetherness.
Guest Comfort and Amenities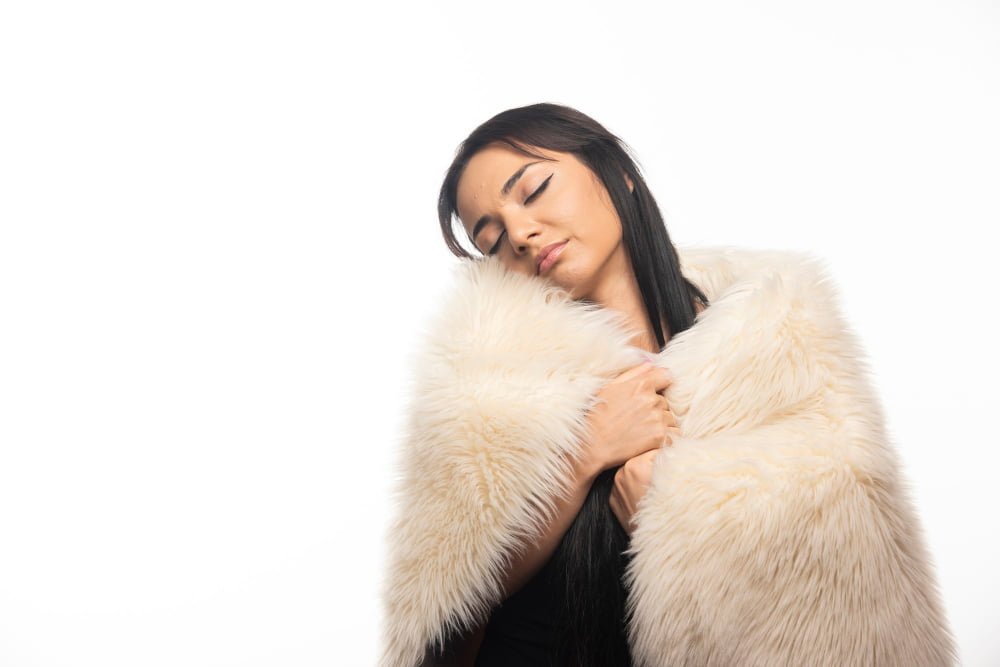 Ensuring the comfort and well-being of your guests is a priority, especially considering the unique conditions of a mountainous venue. Start by considering temperature swings typical of such settings.
Offering blankets for a chilly evening or personal hand fans for a sunny afternoon may enhance their comfort. Adequate shelter is essential, especially in case of unfavourable weather.
Next, consider transportation. Having a shuttle service from parking area to the venue will save guests a potentially challenging walk in formal attire. Also, additional signage can help avoid confusion and frustration.
Finally, remember restroom facilities. If your location doesn't provide adequate facilities, consider renting high-quality portable options. Amenities like a wash station with disposable hand towels and a basket of personal items (think tissues, hand sanitizer, and safety pins) can make a huge difference in your guests' comfort.
Mountain Wedding Activities for Guests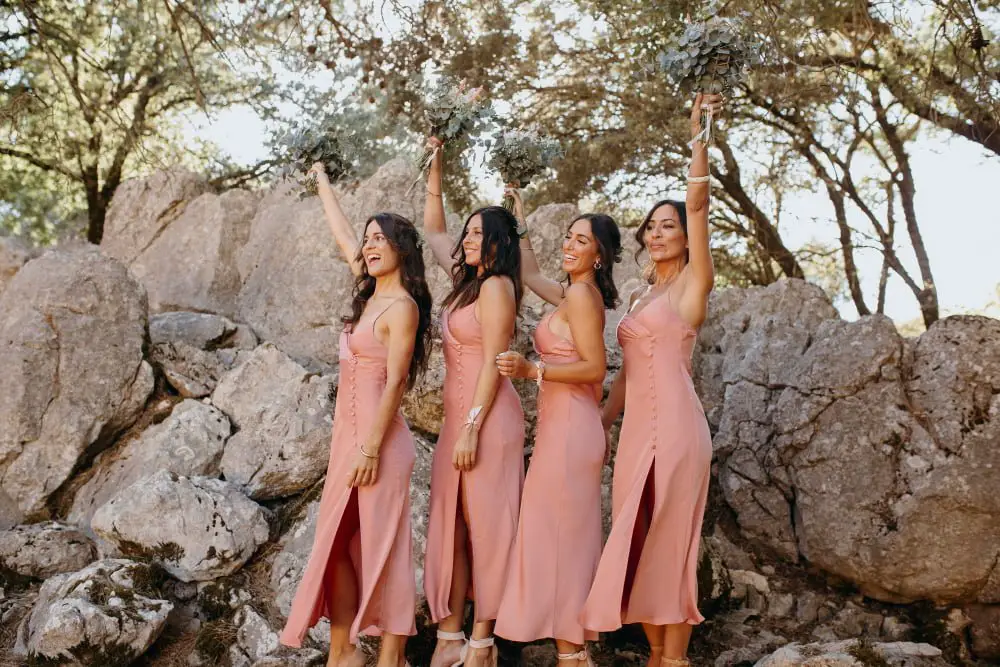 To keep your guests entertained and engaged, it's important to incorporate activities that reflect your stunning environment.
Guided nature walks or bird watching sessions can offer a unique, unforgettable experience, enabling your guests to fully appreciate the beauty of the mountain setting.
For the more adventurous types, consider organizing a group hike or offering a map of local trails.
If there are local attractions, such as waterfalls or panoramic lookout points, arrange for group visits.
For a more laid-back approach, set up a cozy bonfire area where guests can roast s'mores and share stories.
Remember, the goal is to create a memorable connection between your special day and the spectacular surroundings.
Photography Tips for a Mountain Wedding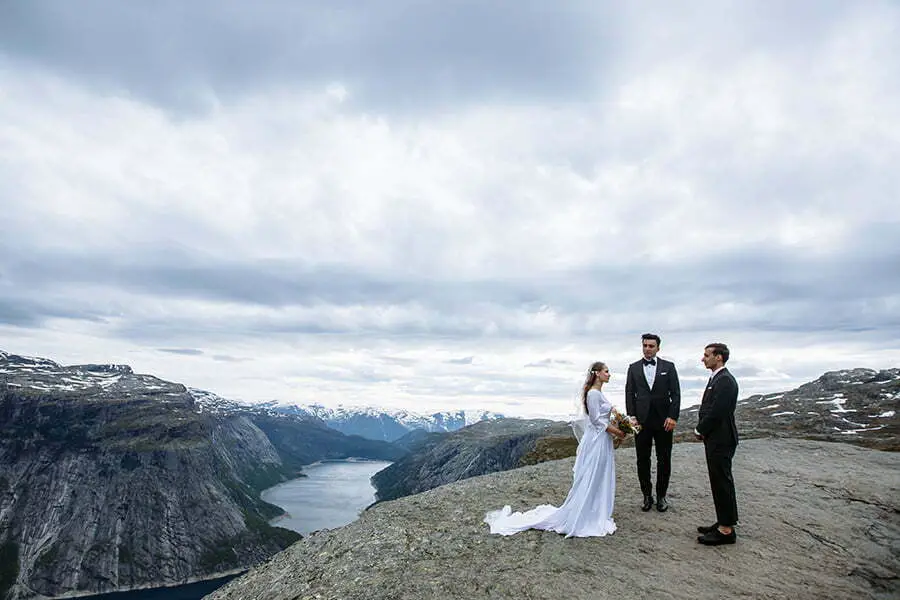 Capturing the magical moments against a stunning mountain backdrop requires a specialized approach. It is crucial to hire a photographer experienced in outdoor settings who has professional knowledge about lighting and angles.
An early site visit will help them scout the perfect locations and plan for potential weather changes.
Having a secondary backup location is beneficial in case weather turns unfavorable.
Also, ensure to schedule the photography session during 'golden hours'– during sunrise or sunset, when natural lighting casts a beautiful glow on the subjects.
Remember to use the breathtaking natural scenery to your benefit but also to focus on the intimate moments.
Lastly, consider a drone photography option. The aerial pictures can beautifully capture the grandeur of the setting and provide spectacular images from unique angles.
A mountain wedding offers phenomenal photo opportunities that, when captured right, will serve as cherished mementos for years to come.
FAQ
What is the best time of year to get married in the mountains?
The optimal period for a mountain wedding is from July to late September due to favorable weather conditions and maximum accessibility of trails and roads.
How do you get married on a mountain in Colorado?
To get married on a mountain in Colorado, couples can legally marry themselves by signing their own marriage license, without requiring an ordained officiant, as Colorado permits self-solemnization of elopements.
What are the essential elements to consider when planning a mountain wedding in Colorado?
When planning a mountain wedding in Colorado, essential elements to consider include the unpredictable weather, venue accessibility, local permits, wildlife interaction, comfortable accommodations for guests, suitable attire, and hiring an experienced local wedding planner to navigate local laws and customs.
How can one effectively coordinate transportation logistics for a mountain wedding?
To effectively coordinate transportation logistics for a mountain wedding, plan ahead for off-road conditions, provide detailed directions to your guests, and consider hiring a professional shuttle service.
What are some unique mountain-themed wedding decoration ideas?
Incorporate rustic elements and natural textures, such as wooden signs, pine cone place cards, floral arrangements with wildflowers or ferns, lanterns or fairy lights for ambiance, and a rock-stacked cairn for a unique mountain-inspired altar.
Keep reading: