Explore the world of outdoor wedding registry ideas perfect for couples who love to embrace nature in their celebration.
Diving into the realm of outdoor weddings brings with it a unique set of considerations, especially when it comes to the registry. From durable dishware that can withstand the elements, to picnic blankets for comfortable seating, and even portable heaters for those chillier nights, curating the perfect outdoor wedding registry can feel like a daunting task.
But fear not! This article will guide you through the must-haves for any outdoor wedding registry, ensuring you have all the essentials covered for your big day. Whether you're planning a beachfront bash or a countryside celebration, you'll find all the details you need right here.
Portable Pop-up Tent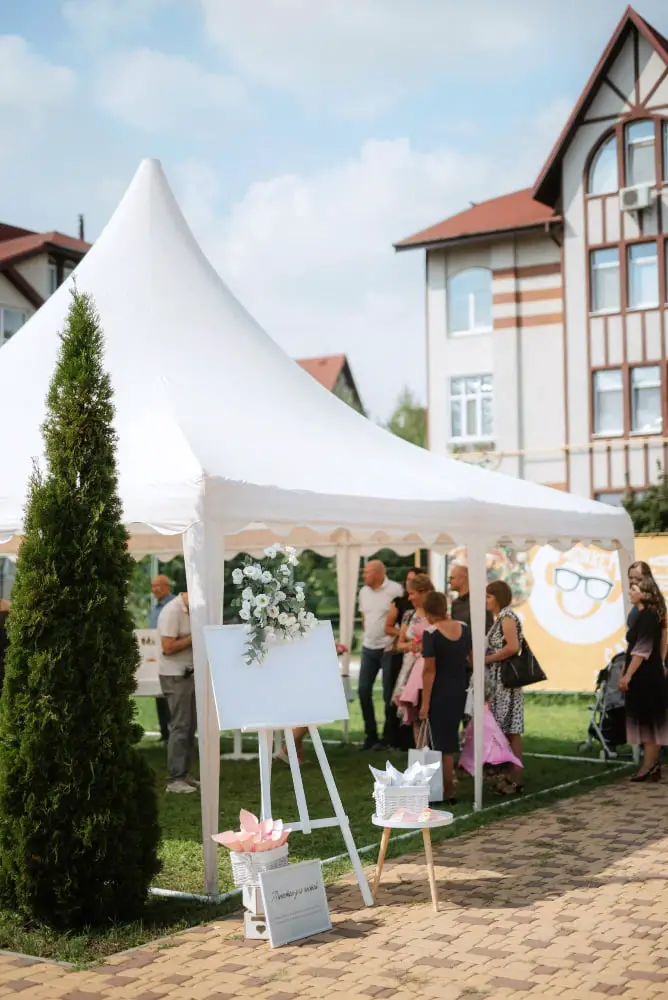 A portable pop-up tent can serve many purposes. It provides shade and shelter for your guests during an outdoor ceremony or reception.
Furthermore, it acts as an excellent backdrop for photos, enhancing the aesthetics. With its easy set-up and dismantle, it is a practical and stylish addition to any outdoor wedding.
Gift this to newlyweds who plan to host many events in their backyard or just enjoy a cozy, sheltered outdoor space themselves.
Picnic Basket Set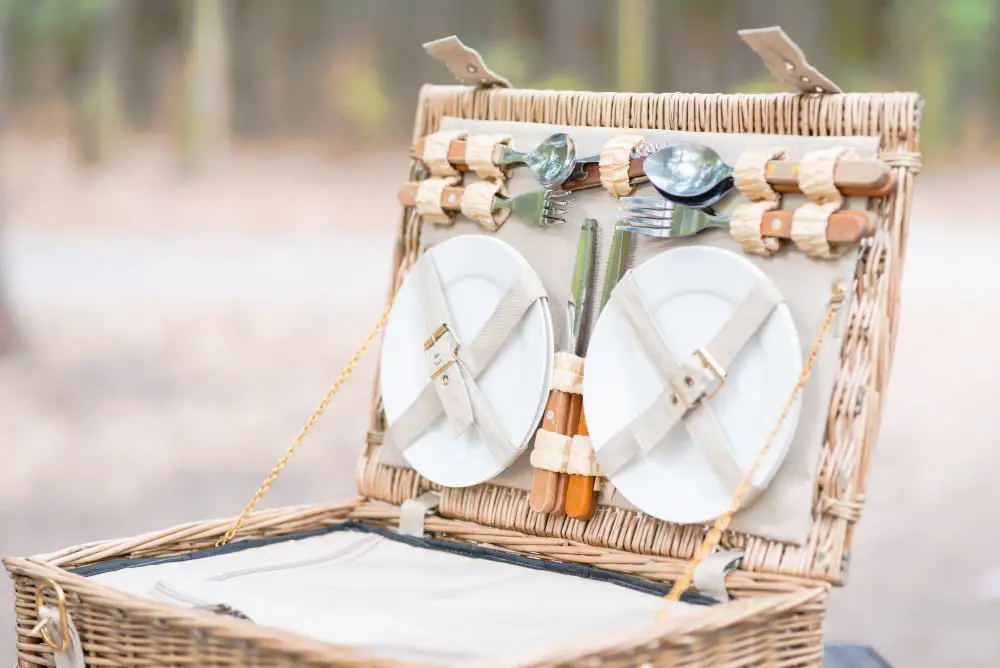 A Picnic Basket Set is a delightful add-on to any outdoor wedding registry, particularly for couples who love spending time together in the great outdoors.
They come in a variety of shapes and sizes, typically boasting enough room for a full meal and wine for two.
Many even include amenities like flatware, plates, wine glasses, and, often, an in-built cooler compartment.
Long after the wedding, these sets will continue to serve as a reminder of the couple's special day and their love for nature.
Outdoor Fire Pit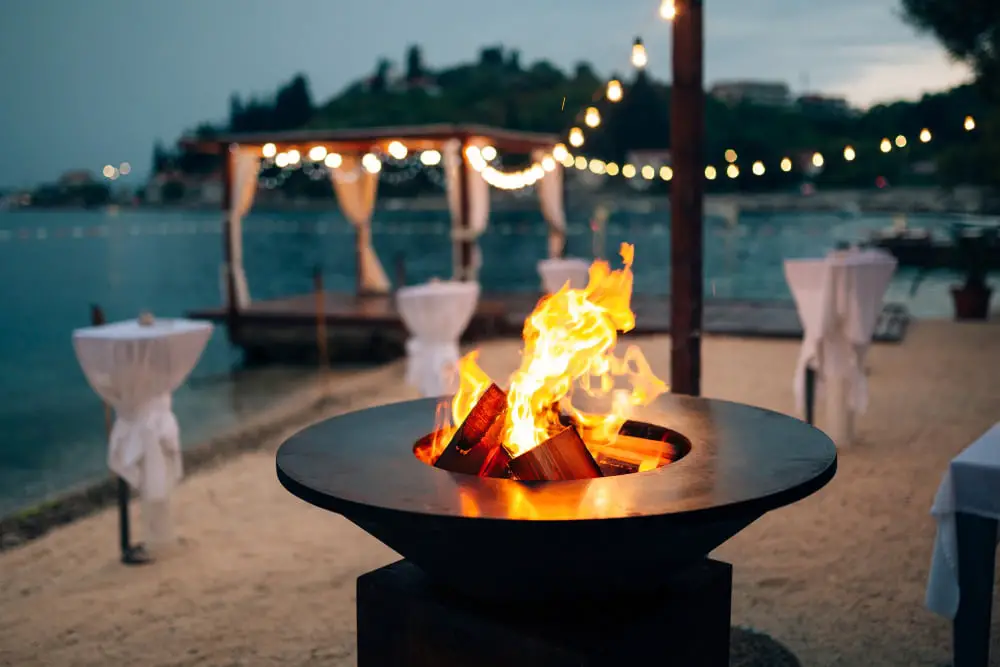 An outdoor fire pit is an excellent addition to any backyard setting. It creates a cozy atmosphere where attendees can gather, chat, and maybe even roast marshmallows during the evening festivities.
Opt for one that's portable for easy setup and storage. Depending on the couple's style, choose a traditional wood-burning option or a sleek gas-powered model. Safety features, such as a spark screen, should be a priority.
Additionally, consider choosing a unit with an included grill grate, turning the decorative piece into a functional cooking station.
BBQ Grill Set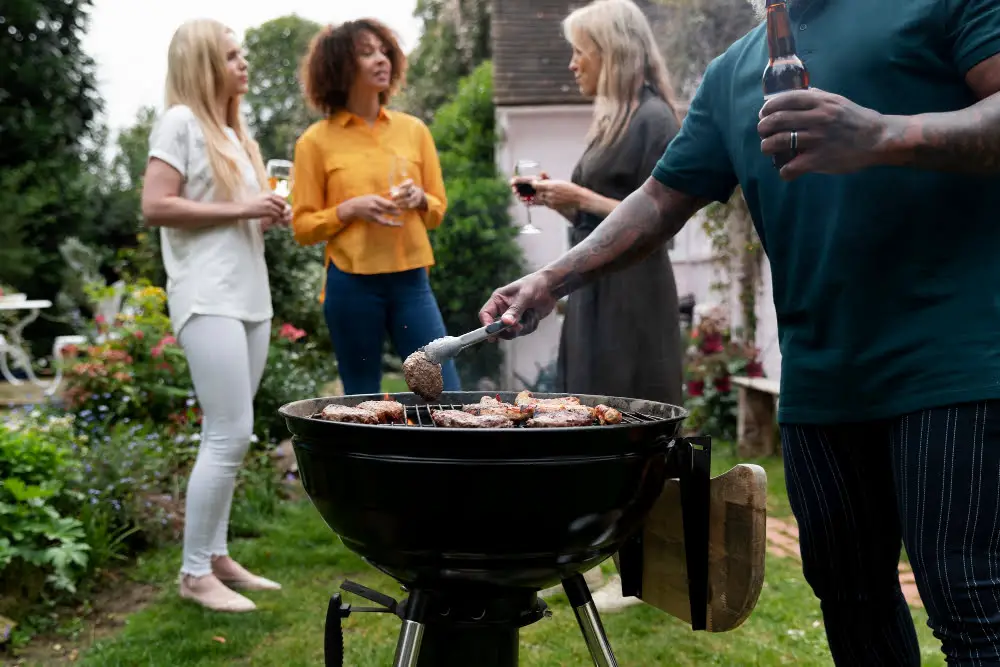 Stepping out of tradition, a BBQ Grill Set makes a stellar addition to an outdoor wedding registry. Ideal for al fresco dining, the appeal of this investment lies not only in its utility, but also in the charm it brings to backyard gatherings.
With a variety of high-quality options, ranging from compact grills for small patios to larger equipment for extensive outdoor spaces, it promises frequent use. Couples can delight in culinary exploration, from mastering the perfect steak to trying their hand at grilled vegetables or even pizzas.
Such an inclusion in the registry encourages the newlyweds to embrace outdoor entertaining, making it a gift with enduring value.
Hammock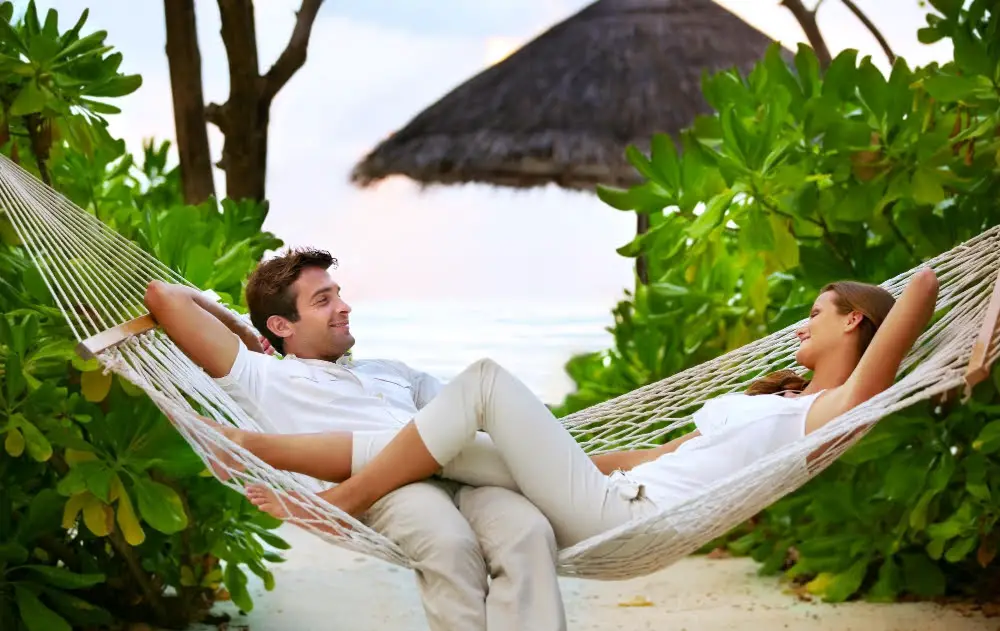 Offering the perfect blend of comfort and relaxation, a hammock can be an excellent addition to any outdoor wedding registry.
Ideal for enjoying the beauty of nature, it creates a unique spot where the newlyweds can unwind and relax.
Many hammocks are durable, easy to set-up, and transportable, allowing usage at various outdoor locations.
From a serene garden to the beach or camping spots, a hammock could indeed be a gift reminding them of their love for the great outdoors.
Outdoor String Lights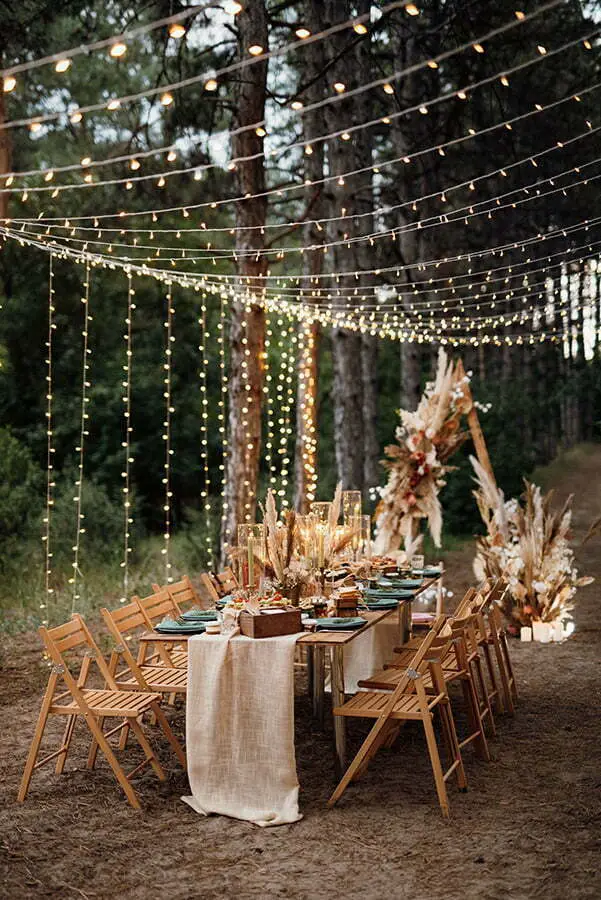 An ideal addition to any outdoor wedding registry, these twinkling adornments not only serve a functional purpose but also add an enchanting atmosphere. They can be draped around trees, strung across open spaces, or arranged around a seating area, offering both ample light and a delightful aesthetic.
They often come in a variety of designs, shapes, and colors, allowing couples to choose a style that matches their wedding theme or personal taste. Some models are solar-powered, providing a sustainable and easy-to-use lighting solution for any outdoor event.
There's a certain charm to an evening under the stars, softly lit by the ethereal glow of string lights. It's a sight that your wedding guests won't soon forget.
Weather-Resistant Blanket
An absolute must-have for any outdoor event, a weather-resistant blanket serves multiple purposes. Ideally made from durable, water-resistant materials, this blanket offers a cozy spot for guests to sit or a warm wrap in cooler temperatures.
Furthermore, it can even provide a layer of protection for outdoor furniture. A great variety is available, boasting a range of colors and designs to match the couple's style. Therefore, adding a weather-resistant blanket to the wedding registry strikes the perfect balance between practical utility and outdoor comfort.
Camping Gear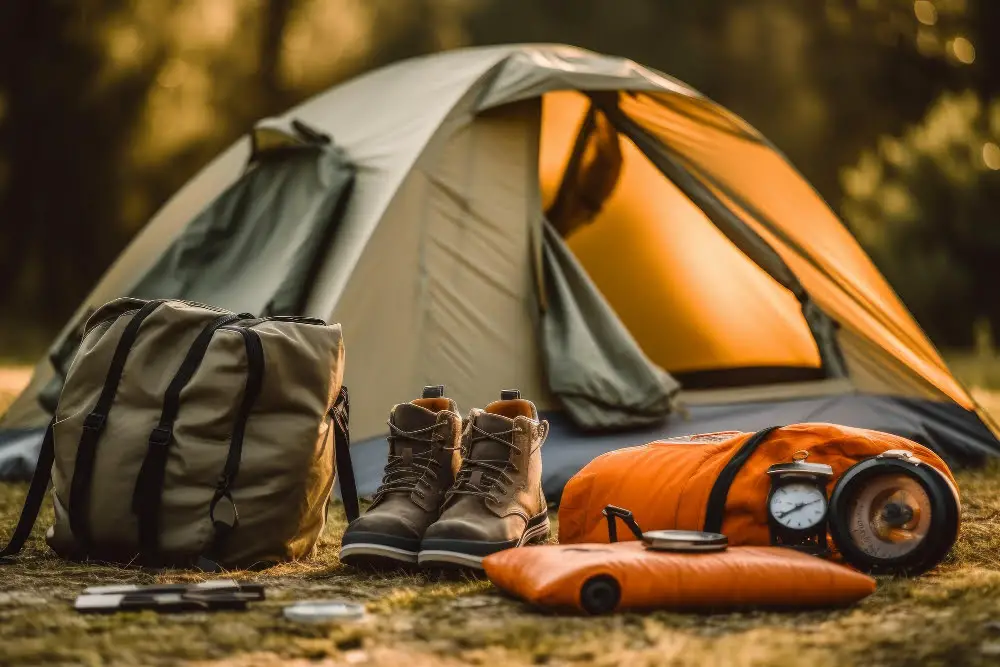 Camping gear is an invaluable addition to an outdoor wedding registry. With endless adventures awaiting, couples can benefit from having equipment ready for impromptu trips or planned weekend getaways.
A quality tent, durable backpacks, sleeping bags, and lanterns are some of the essentials. There is also a great range of eco-friendly choices available that leave minimal impact on the environment.
Further, multifunctional items such as a Swiss Army knife or a portable camping stove can be incredibly handy and space-efficient. Camping gear not only serves the purpose of encouraging the couple to spend quality time together in mother nature but also ensures that they are well-prepared and comfortable during the experience.
Personalized Yard Games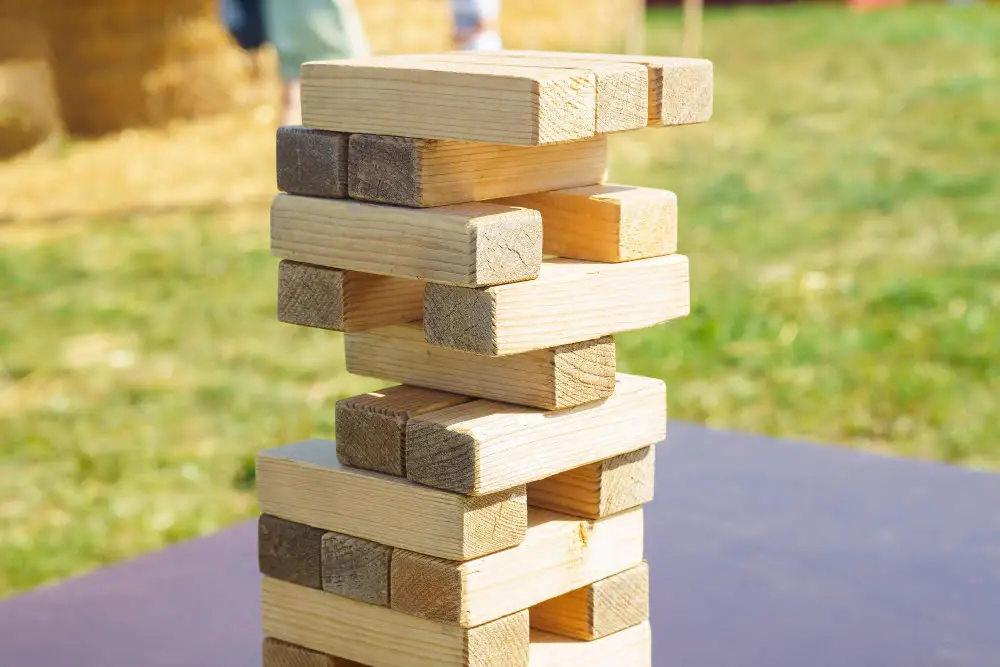 Offering endless fun for outdoor celebrations, these games are a fantastic addition to any wedding registry. Opting for a personalized touch can make them specially tailored for the happy couple.
Examples could include custom cornhole sets, giant Jenga blocks engraved with the couple's names, or a bespoke bocce ball set.
They're not just for the big day, but a lasting memento the couple can enjoy during their married life; offering a unique blend of entertainment and sentimental value.
Patio Furniture Set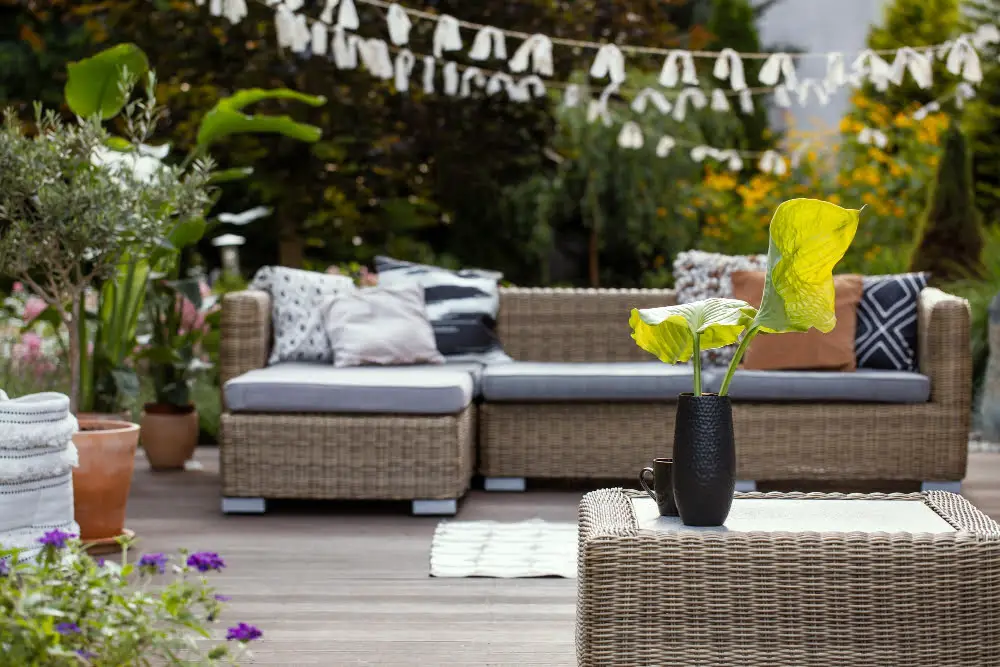 A patio furniture set can be a truly valuable addition to the marital home, especially for couples who enjoy hosting gatherings or relaxing outside.
Made to withstand the elements, these sets often include a table, chairs, and sometimes even a coordinating umbrella.
Not only does this feature provide a place to share meals, but it also creates a comfortable space for stargazing or enjoying morning coffee.
To enhance the aesthetic appeal of their outdoor space, couples can choose from a variety of materials and designs, from classic wicker to contemporary metal.
This gift will undoubtedly serve as a memorable and functional symbol of their new life together.
Solar Lanterns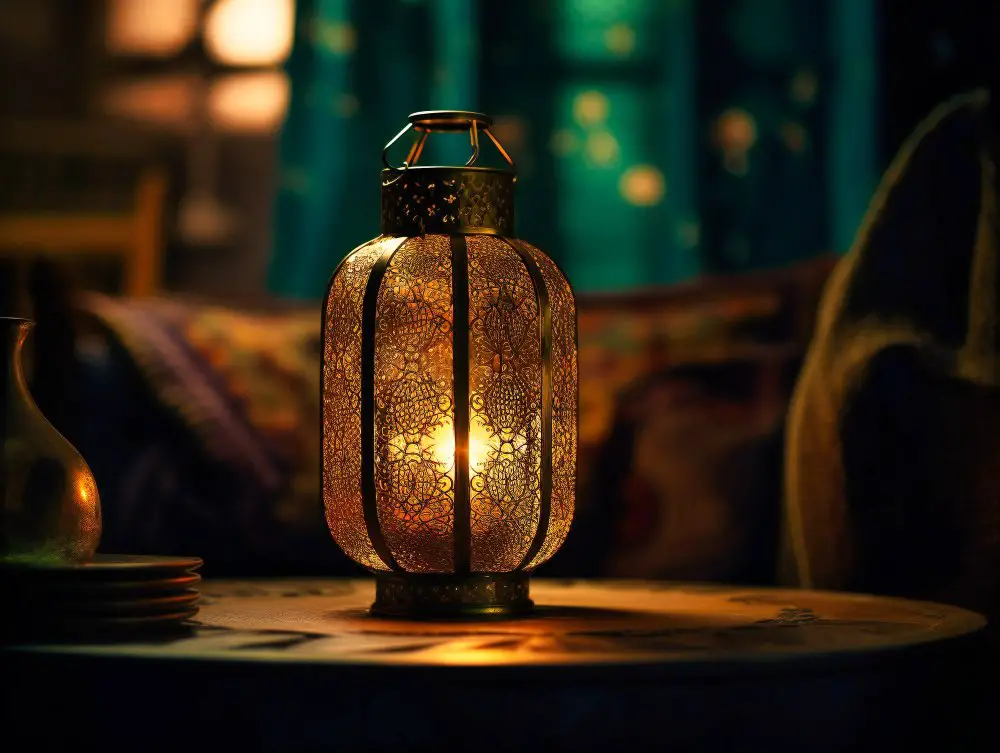 Harnessing the sun's energy, these lanterns serve dual purposes. Not only will they provide a welcoming, atmospheric glow during twilight receptions, but they also ensure safety when navigating an outdoor space once the stars come out.
Durable, stylish, and sustainable, they turn into whimsical decor during the day, blending seamlessly into the greenery or adding a touch of modern simplicity to minimalist settings.
Often they come with options to adjust brightness and light mode – a function that can adapt to the mood of your celebration. Consider models that are also rechargeable through USB for times when sunlight is scarce.
A thoughtful addition to any outdoor-enthusiast's wedding registry.
Outdoor Cooler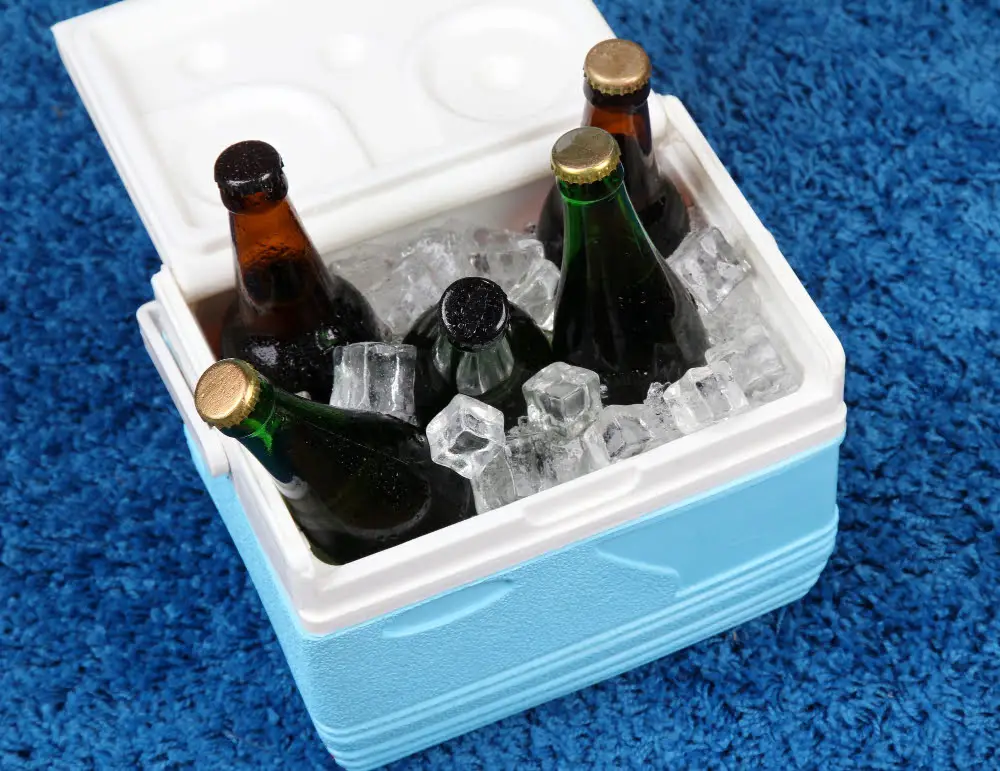 An outdoor cooler is not just about keeping beverages chilled. It's an indispensable part of any outdoor gathering, including weddings.
Look for models that offer extra features like bottle openers, cup holders, and cutting boards.
Durability is key since it'll be exposed to various weather conditions.
Pay attention to the insulation quality to ensure drinks stay cold throughout the event.
If your venue is somewhat remote, consider a cooler with wheels for easy transportation.
This practical yet thoughtful gift will surely be appreciated by the couple for their outdoor adventures.
Wireless Outdoor Speaker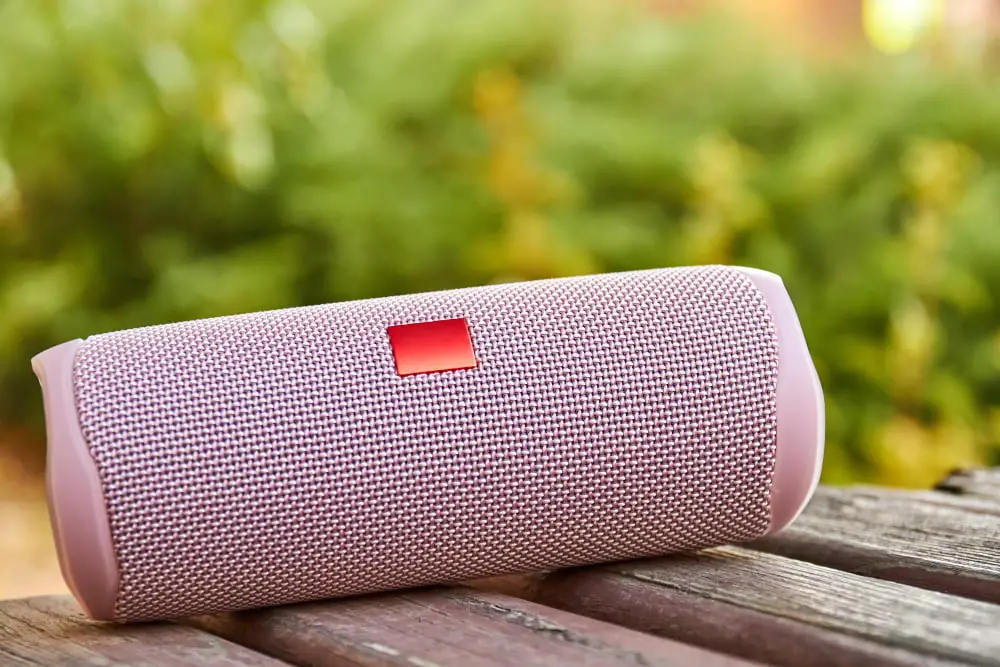 This essential registry item adds a musical dimension to any outdoor occasion. It helps create a vibrant atmosphere during celebrations, or a gentle, calming environment for relaxed evenings under the stars.
Opt for models that are waterproof and have long battery lives to survive what the elements bring. Some even come with added features like voice-control compatibility, color-changing lights, and built-in power banks.
Potted Plants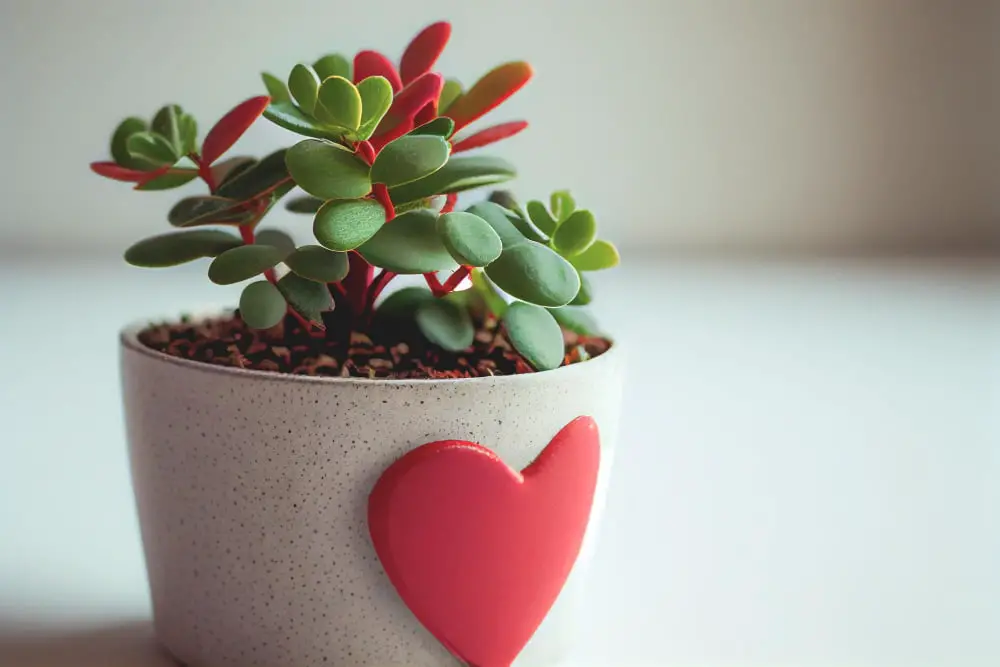 Potted plants can serve as splendid decorations and also make thoughtful, eco-friendly gifts for the newlywed's garden.
Rich in symbolism, the act of nurturing a plant can be a beautiful reflection of the couple's growing love.
They can choose anything from a hardy succulent to a blooming rose.
These living mementos are sure to bring a touch of nature's beauty to their shared space, and with each new leaf or flower, they will be reminded of their special day.
Offering a variety of options, they also cater to all skill levels of gardening, ensuring there's something for everyone, regardless of whether the couple has a green thumb or beginner's luck.
Beach Chairs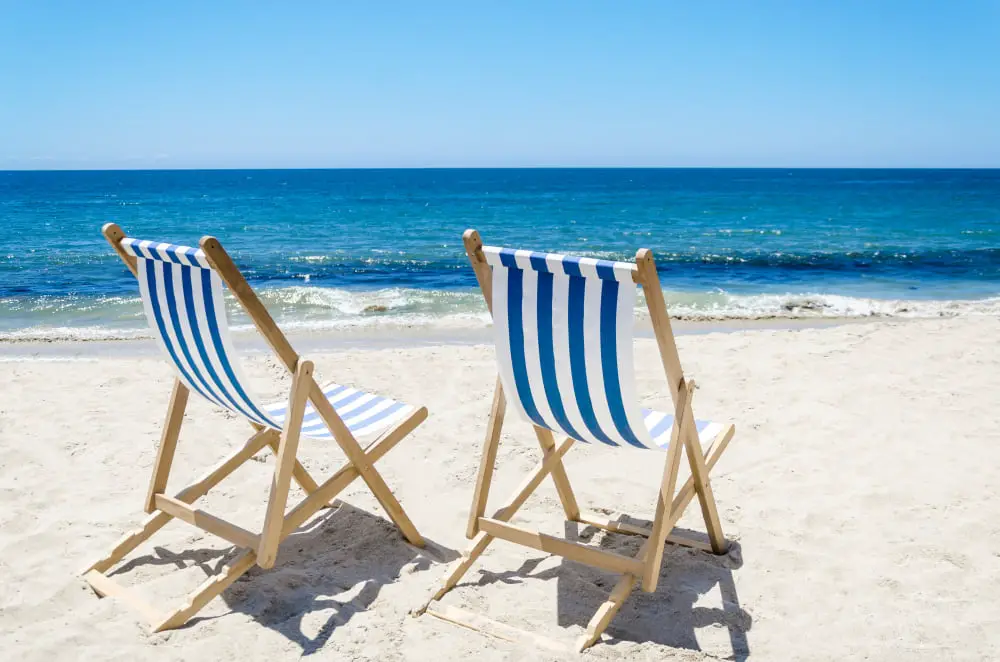 Providing ultimate relaxation, beach chairs make an exceptional addition to your outdoor wedding registry. Compact and often collapsible for ease of transport, they are ideal for beach outings and other outdoor events.
Various styles are available, from low chairs suitable for lounging by the water to taller directors-chairs-style seating, and even models with beneficial features like built-in cup holders, coolers or sunshades.
Picking out a pair of beach chairs for your registry will not only be an assurance of comfort during your outdoor adventures but also a lasting reminder of your special day every time you use them.
Bird Feeder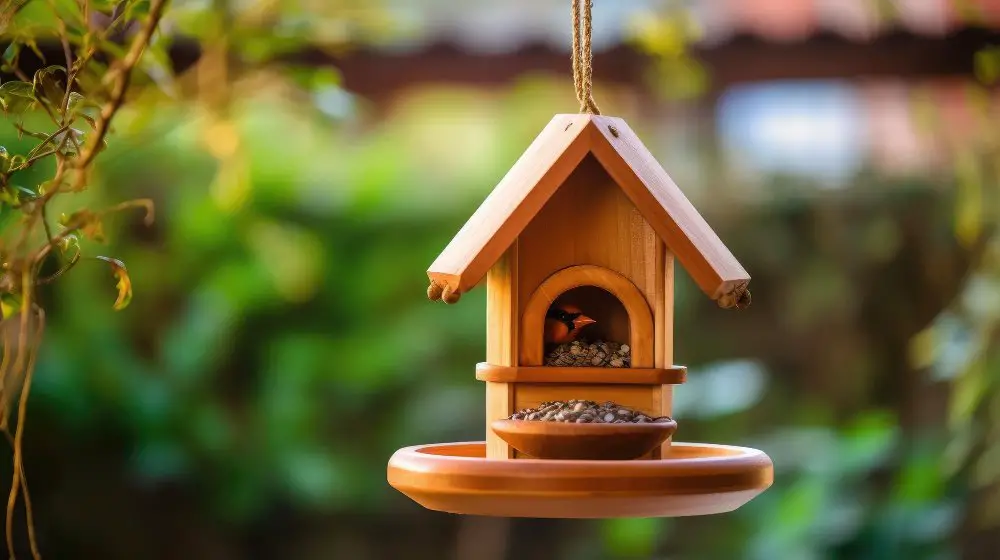 Adding a bird feeder to your registry is a charming idea for those with a soft spot for our feathered friends. They come in a variety of styles, perfect to match any outdoor aesthetic, from rustic to contemporary.
Not only will it provide endless hours of bird watching, but it will also aid in their survival, a gift that truly gives back.
Some models even offer squirrel-proof features and easy-refill designs for convenience and enjoyment. Plus, consider the unique touch of housewarming cards or thank-you notes with friendly garden visitors you've snapped.
Adorn your alfresco setting with a bird feeder for unending amusement and a beautifully harmonious environment.
Garden Tool Set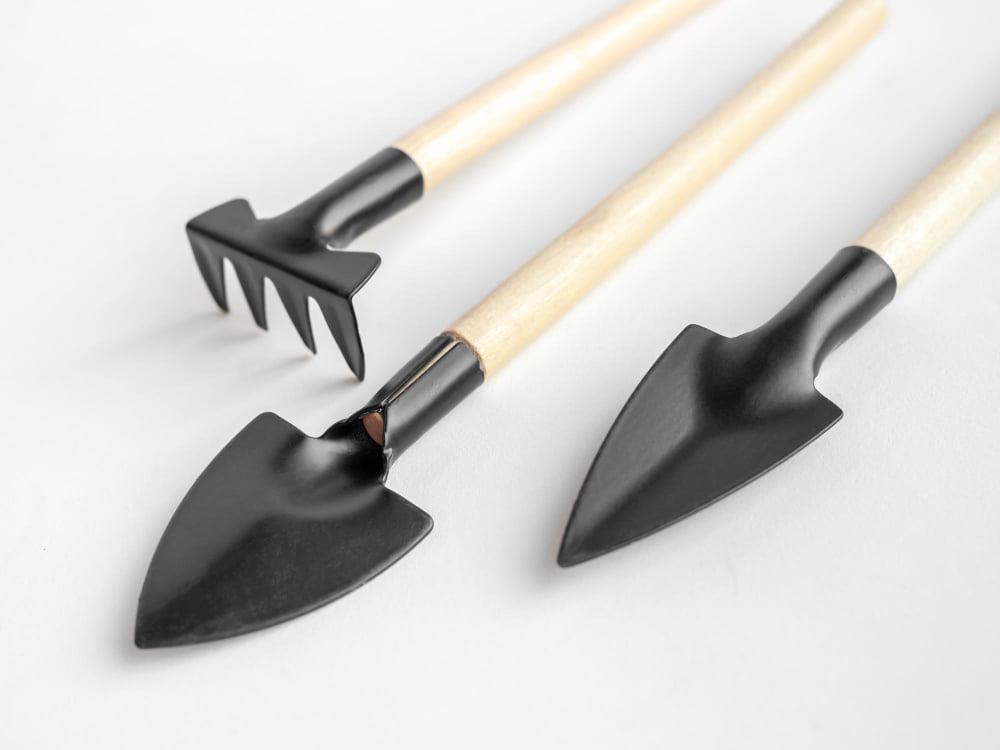 Equipped with sturdy, easy-to-handle tools, a garden tool set is ideal for the newly wedded couple who share a fondness for nature.
It offers broad utility, from cultivating flower beds for a vibrant home front, to planting vegetables for homegrown sustenance.
Robust shears, reliable trowels, and comfortable gloves are typically included, making it a comprehensive kit for both beginners and green thumb aficionados.
Plus, its potential for quality bonding time during gardening activities enhances its value as a wedding gift.
Outdoor Rug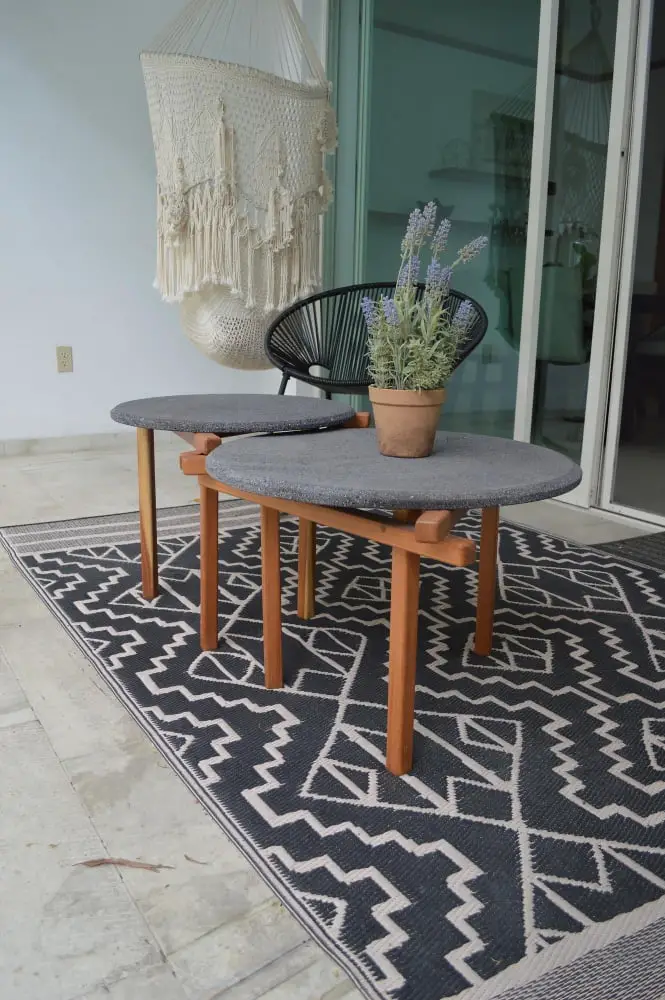 With its ability to withstand the elements while sporting various stylish designs, an outdoor rug offers a beautiful, practical addition to any outdoor wedding space.
Not only can a rug define an area but it also brings an indoor touch to an outdoor setting.
Known for durability, such a rug can stand up to high-traffic areas and still provide comfort under foot.
Adding an outdoor rug to your registry is smart because of its functionalities.
Look for rugs that are easy to clean to avoid any hassle after an outdoor event.
Select one that matches your aesthetic preference and outdoor decor, ensuring it enhances the vibe of your wedding locale.
Outdoor Pizza Oven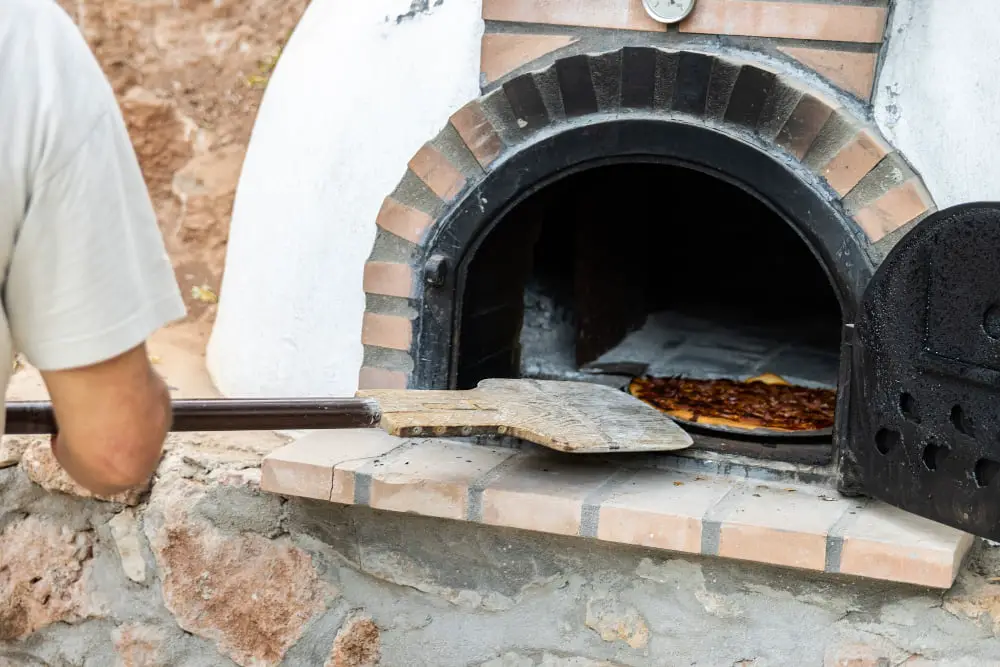 An outdoor pizza oven makes for a unique addition to a wedding registry aimed at outdoor living. Its charm lies not only in its ability to deliver mouth-watering homemade pizzas, but also in the ambiance it creates.
Imagine a fun-filled family night under the stars, featuring made-from-scratch pizzas and heartwarming tales. Its versatility also extends to cooking meat, vegetables, and bread. In essence, it's a gift that promises culinary adventures, endless fun, and meaningful bonding experiences.
It comes in different styles and sizes, suitable for varied outdoor spaces.
Mosquito Repellent Machine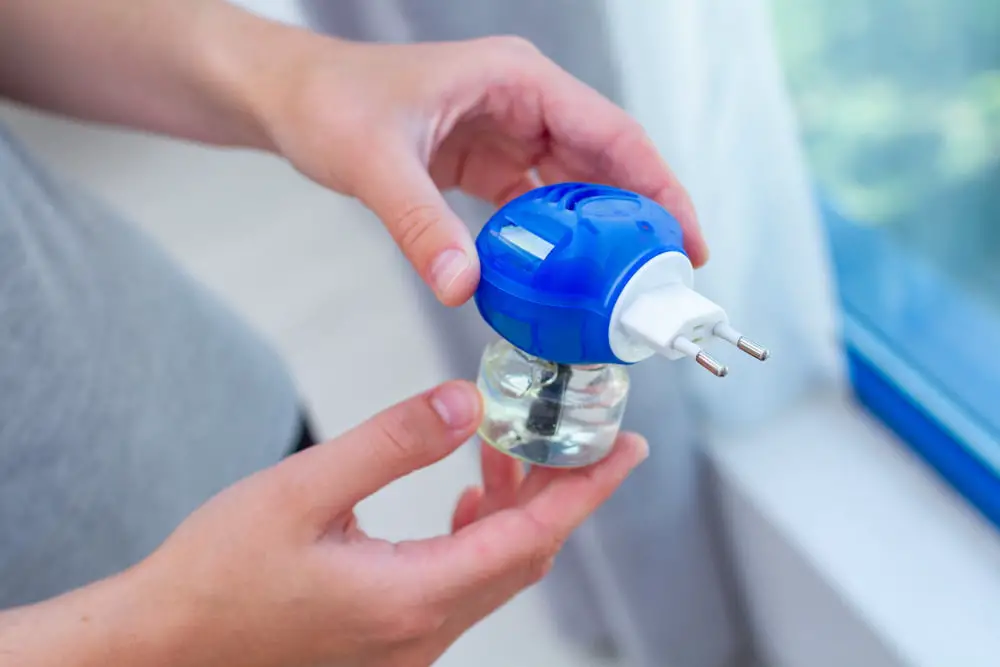 An invaluable addition to any outdoor wedding registry is the mosquito repellent machine. Imagine serene surroundings without the annoying buzz of mosquitoes.
This small device packs a big punch in keeping these pests away, ensuring that you and your guests enjoy the event without any disruptions.
Some models are also smoke-free, non-toxic, and odorless, excellent for preserving the romantic atmosphere of your outdoor ceremony.
This thoughtful registry addition speaks volumes about the comfort of your guests, making your outdoor event an unforgettable experience.
Insulated Wine Tumblers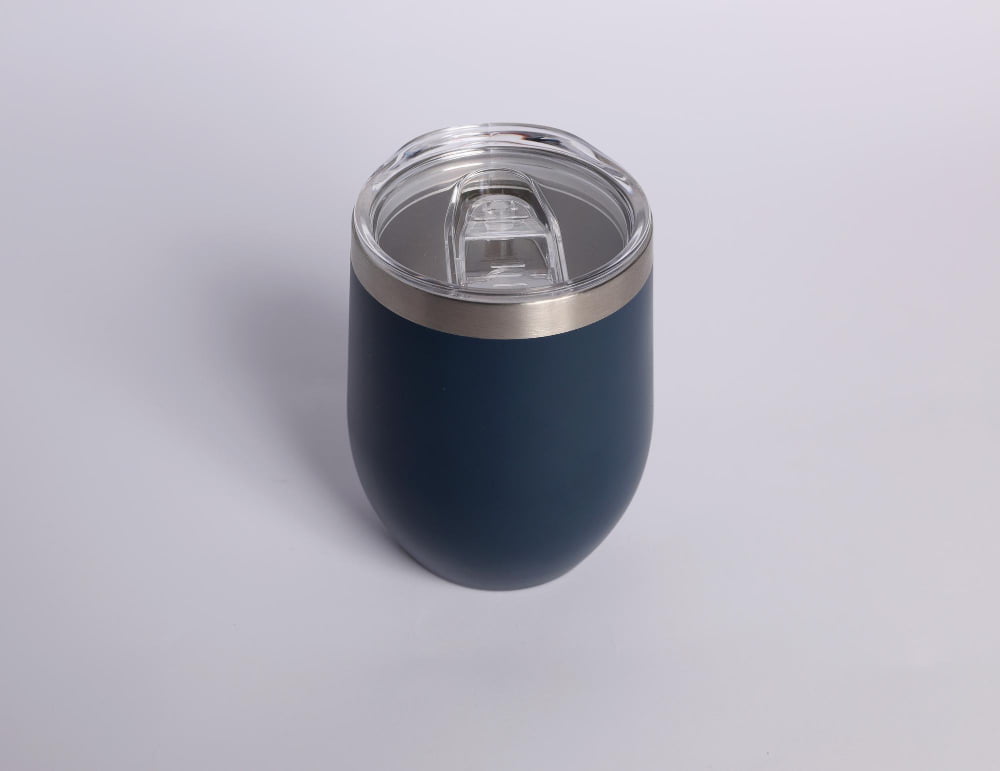 Ideal for keeping beverages at the perfect temperature for hours, these tumblers are a must-have for outdoor wedding registries. With a sleek design and a durable, insulated structure, they cater to both style and function.
Are you planning to sip champagne beneath the stars, or perhaps a cozy hot cocoa in the morning chill? Invest in a set of these and ensure every toast is delightful, whether it's for celebrations or everyday moments.
Plus, it's an eco-friendly alternative to disposable cups, aligning your commitment to the environment with the joy of shared sips.
Picnic Table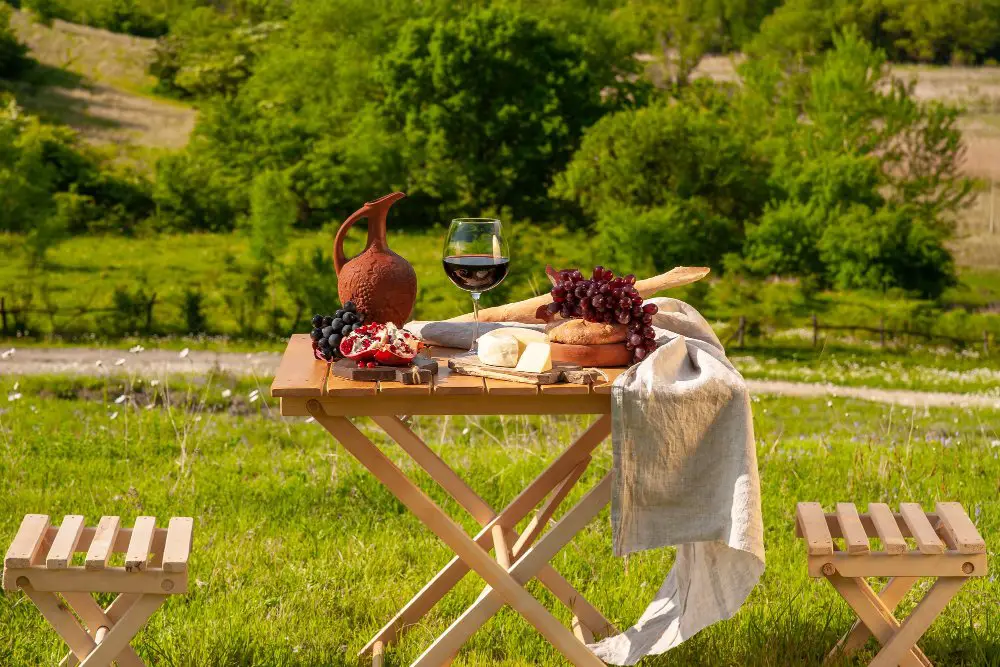 The picnic table holds an iconic position in outdoor gatherings. It serves as a centerpiece for feasts under the beautiful sky. With durable construction and a traditional design, it sets the perfect stage for your al fresco dining and post-wedding barbecues.
Moreover, many tables now come in eco-friendly materials, adding a sustainable and green touch to your outdoor space. Plus, the inherent versatility of the picnic table makes it an ideal gift for any newlywed couple who love entertaining outdoors.
Cornhole Set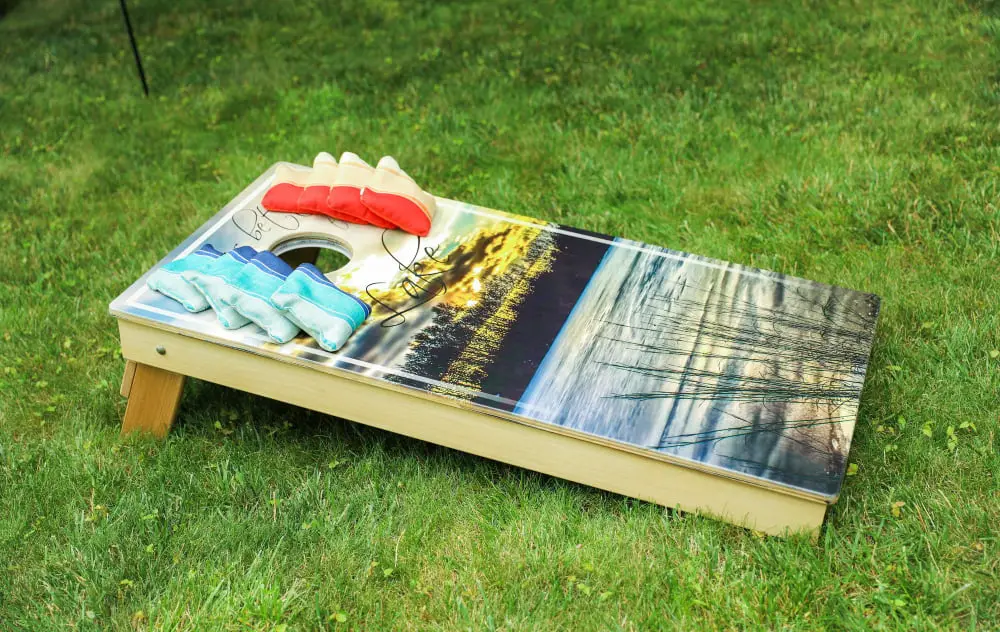 A cornhole set is a fantastic addition to any outdoor wedding registry. Perfect for lawn games, this fun and engaging activity is ideal for entertaining guests during an outdoor reception or in any relaxed setting.
The simplicity of tossing the corn-filled bags towards a hole on an angled wooden platform is its charm. An added advantage, it's a game that is easy to pick up for all age groups.
Many sets can be personalized, aligning with your wedding theme, providing not just a source of entertainment, but also a cohesive aesthetic element.
Plus, its versatility extends beyond the wedding day – think barbecues, family gatherings or simply a sunny afternoon in your backyard.
Telescope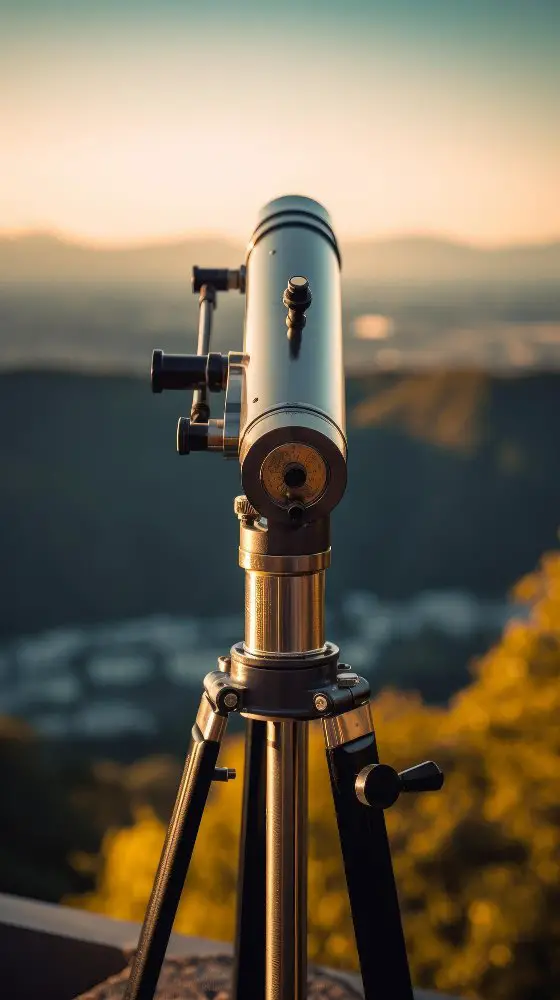 Bringing the stars a little closer to home, a telescope adds a touch of magic to an outdoor wedding registry.
Premier models offer impressive magnification, aiding in stargazing endeavors. Compact options suit couples fascinated by the night sky yet constrained by space.
Remember, higher-end telescopes provide detailed celestial views and are built to withstand the elements. These serve as enduring reminders of the beauty of the universe and can spark countless conversations as guests gather round to take a peek.
A perfect blend of intrigue, romance, and education, telescopes certainly make for unique wedding gifts.
Kayak or Canoe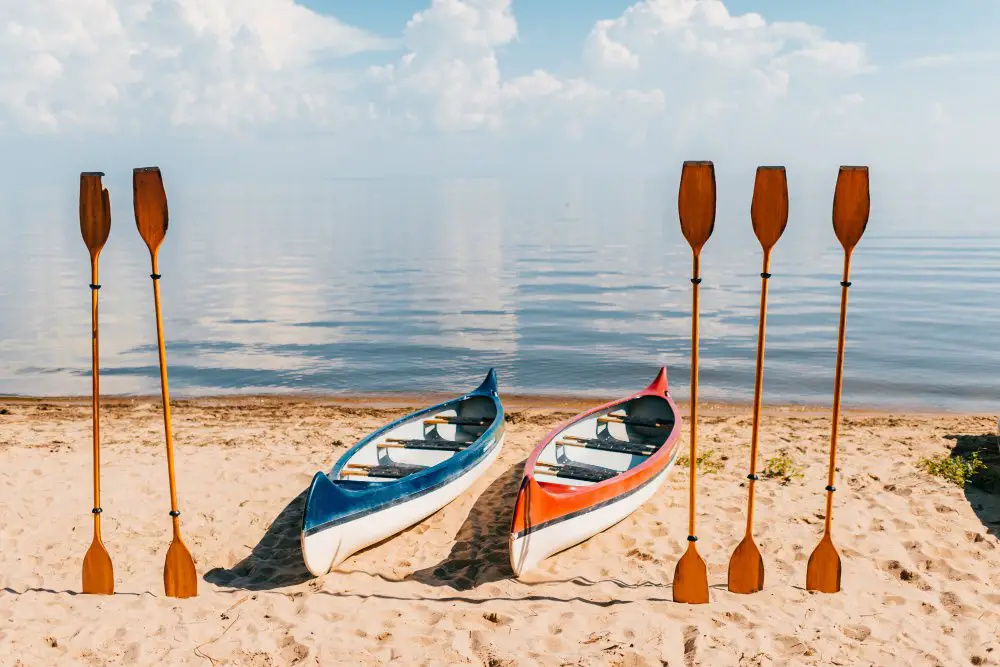 Ideal for adventurous couples who love water activities, a kayak or canoe makes a standout addition to a wedding registry. It's not your conventional gift, but it will lend itself to memorable post-wedding adventures.
The present inspires time spent together in nature, promises the thrill of exploration, and encourages a healthy, active lifestyle. Besides, models come in a variety of sizes, suitable for tandem rides or solo outings. Opt for inflatable ones for easy storage and transportation.
Make sure to include gear like paddles and life vests for safety. This choice isn't for every couple, but it's a dream for those enthralled by lakes, rivers, and oceans. It's not just a gift–it's the promise of shared experiences and unforgettable memories.
Keep reading: