Types of outdoor wedding venues include beach, garden, vineyard, forest, rooftop, park, and backyard.
As the saying goes, "love is in the air," and there's nothing more romantic than an outdoor wedding. The sound of birds chirping, the smell of fresh flowers, and the gentle breeze blowing through your hair – it's a dream come true for many couples.
But with so many options out there, choosing an outdoor wedding venue can be overwhelming. Do you want a beach wedding or a garden wedding? A rustic barn or an elegant vineyard? In this article, we'll explore different types of outdoor wedding venues to help you find the perfect setting for your big day.
So grab a cup of coffee and let's dive in!
Garden Weddings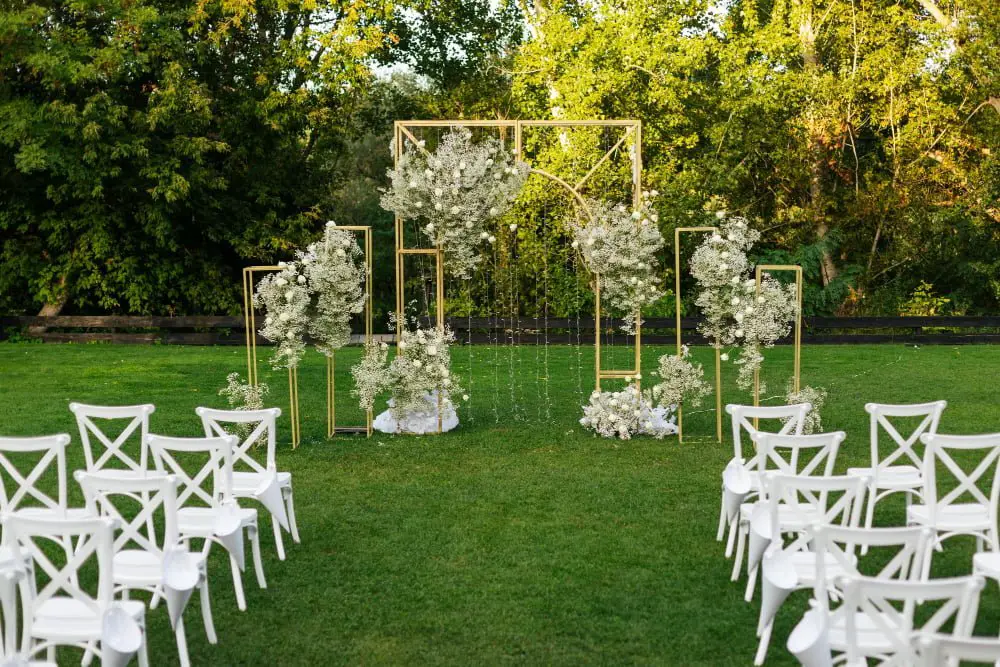 If you're looking for a romantic and intimate setting, garden weddings are perfect. Imagine exchanging vows surrounded by blooming flowers, lush greenery, and the sweet fragrance of nature.
Garden venues offer a serene atmosphere that is both elegant and relaxed.
One of the benefits of having your wedding in a garden is that it's easy to decorate. You can keep things simple with just some floral arrangements or go all out with hanging lights, lanterns, and other decor elements.
Another advantage is that gardens often have built-in photo opportunities. From picturesque fountains to charming gazebos – there are plenty of spots where you can capture beautiful memories on camera.
Beach Ceremonies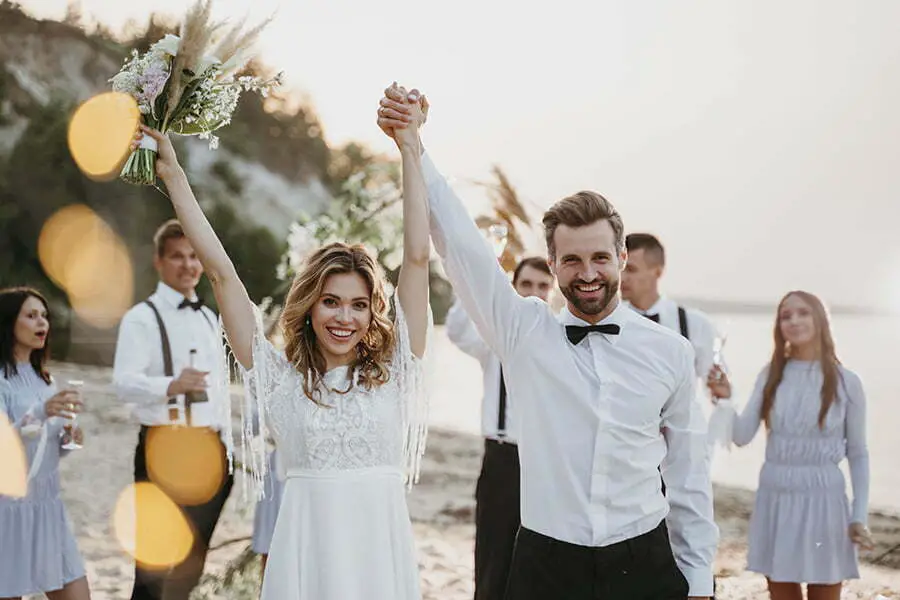 Imagine exchanging vows with your partner while the sun sets over the ocean, and waves crash in the background. Beach weddings are ideal for couples who love nature and want to incorporate it into their special day.
However, planning a beach wedding can come with its own set of challenges. You'll need to consider factors such as weather conditions, tides, permits required by local authorities or parks departments if applicable (depending on where you live), accessibility issues like parking availability or distance from amenities like restrooms or food vendors.
Vineyard Nuptials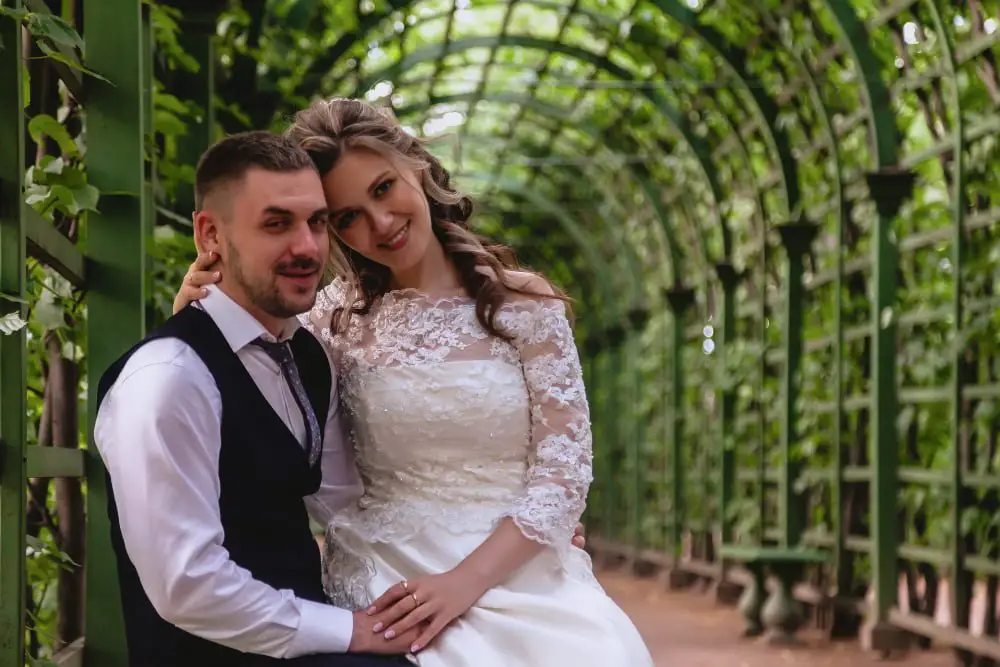 Imagine exchanging vows surrounded by rows of grapevines and stunning views of rolling hills. Vineyards offer an elegant and romantic atmosphere that's hard to beat.
Many vineyards have beautiful outdoor spaces where you can hold your ceremony, reception or both. You can choose from different areas such as gardens, courtyards or terraces with breathtaking views over the vines.
One advantage of having your wedding at a vineyard is that they often provide everything in-house: catering services featuring local wines and cuisine; tables, chairs & linens; lighting & sound equipment; even accommodation for guests who want to stay overnight!.
Another benefit is that most wineries are located in rural areas which means there's plenty of space for parking without worrying about city traffic congestion.
Forest Settings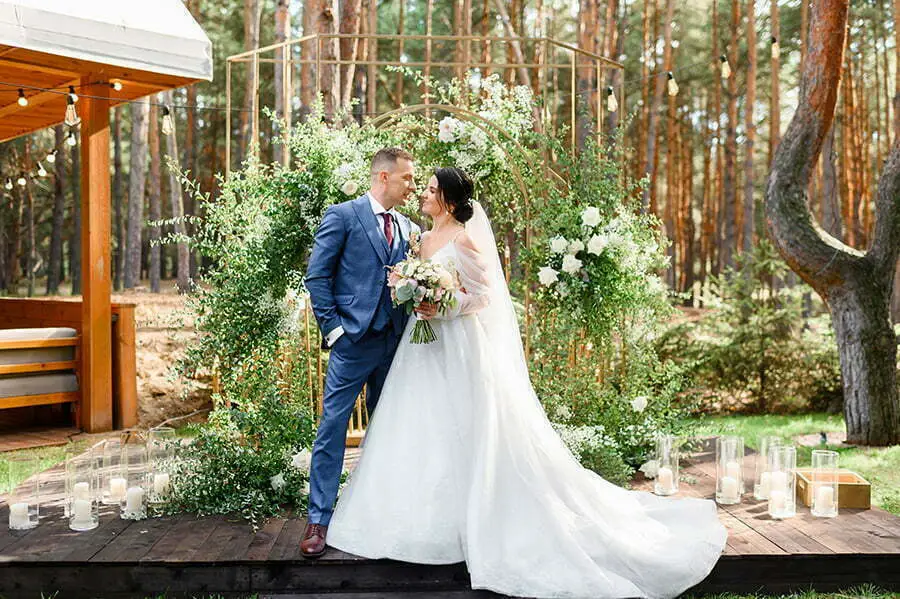 Imagine walking down an aisle lined with towering trees, surrounded by lush greenery and the sounds of nature. Forest weddings are ideal for couples who love the outdoors and want to incorporate natural elements into their big day.
One of the biggest advantages of having your wedding in a forest is that it provides an incredible backdrop for photos. The dappled light filtering through leaves creates stunning lighting conditions, making every photo look like it was taken straight out of a fairy tale.
When choosing your forest venue, make sure to consider accessibility as well as weather conditions. You don't want guests getting lost on winding paths or caught in unexpected rain showers! keep in mind any permits or permissions required from local authorities before booking your dream location.
Mountain Vistas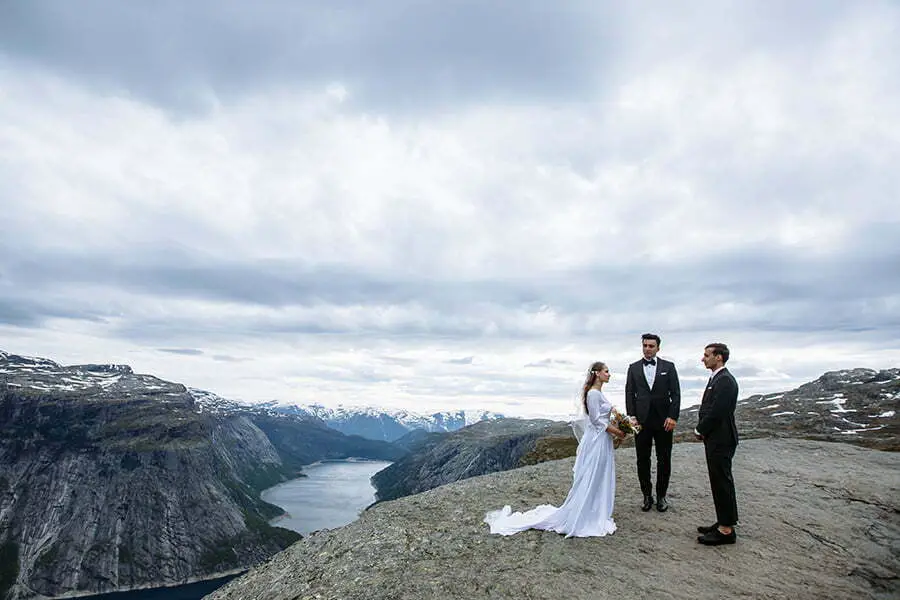 Imagine exchanging vows with the stunning view of snow-capped peaks in the background. Whether it's an intimate ceremony or a grand celebration, mountain venues offer endless possibilities to make your day unforgettable.
Mountain weddings are perfect for adventurous couples who love nature and want to incorporate it into their special day. You can choose from various locations such as ski resorts, lodges or cabins that provide both indoor and outdoor options depending on the season.
Farm/Rustic Venues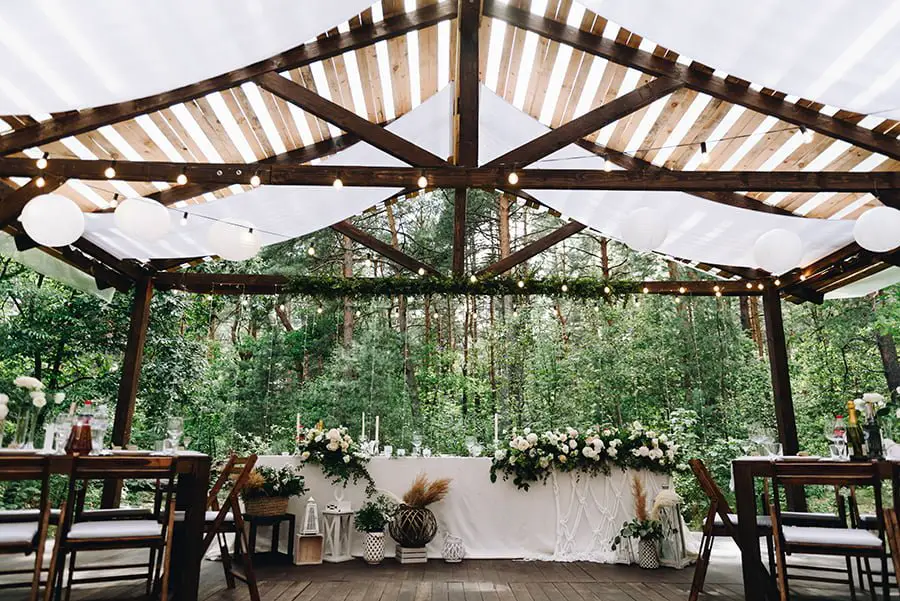 These venues offer a charming and cozy atmosphere that will make you feel right at home. Imagine exchanging vows in front of an old barn or under twinkling lights strung across the trees.
Many farms have beautiful gardens where you can hold your ceremony, while others have open fields with breathtaking views of rolling hills and mountains. Rustic venues often feature wooden structures like barns, cabins, or lodges that provide ample space for dining and dancing.
One advantage of choosing this type of venue is its flexibility when it comes to decor – from burlap table runners to mason jar centerpieces; there are endless possibilities to create an authentic country vibe.
Rooftop Locations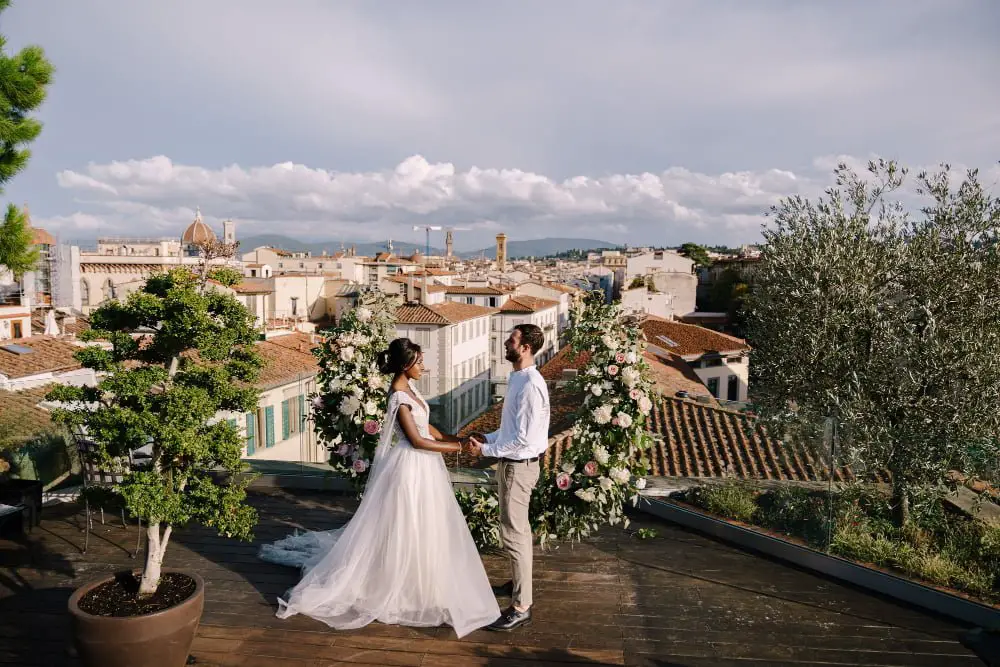 Imagine exchanging vows with a stunning city skyline as your backdrop or dancing under the stars on top of a skyscraper. Rooftop venues offer breathtaking views that will leave you and your guests in awe.
One of the advantages of choosing a rooftop location is that it provides an intimate setting for smaller weddings while still offering plenty of space for larger celebrations. Many rooftops also have indoor spaces available in case inclement weather strikes.
When planning an outdoor wedding on a rooftop, make sure to consider any noise restrictions or curfews imposed by local ordinances. You'll also want to ensure there's adequate lighting if you plan to hold your reception after dark.
If you're looking for something out-of-the-box and unforgettable, consider hosting your special day at one of these stunning rooftop locations!.
Keep reading: