Yes, affordable outdoor wedding venues include public parks, community gardens, local farms, and beachfront locations. Check with your city's parks and recreation department for availability and pricing.
Picture this: a beautiful outdoor wedding ceremony, surrounded by lush greenery and the sweet fragrance of blooming flowers. The gentle breeze carries the sound of soft music as you exchange vows with your partner under a picturesque archway.
It's the dream wedding that many couples envision, but it often comes with a hefty price tag.
As an outdoor wedding enthusiast, I understand how important it is to find an affordable venue that still offers all the charm and elegance that you desire for your big day. That's why I've scoured through countless venues and compiled a list of some of my top recommendations for affordable outdoor wedding venues.
Whether you're looking for rustic barns or elegant gardens, there's something on this list for everyone! So sit back, grab your notebook and let's dive into some budget-friendly options for your perfect outdoor wedding venue.
Key takeaways:
Affordable outdoor wedding venues: public parks, community gardens, farms, beachfronts.
Gardens: Brooklyn Botanic Garden, Dallas Arboretum and Botanical Garden.
Rustic settings: farms, cabins, lodges for a picturesque atmosphere.
Beach wedding spots: state/local beaches, private beaches at hotels/resorts.
Affordable park weddings: Central Park, Griffith Park, consider restrictions.
Budget-Friendly Venues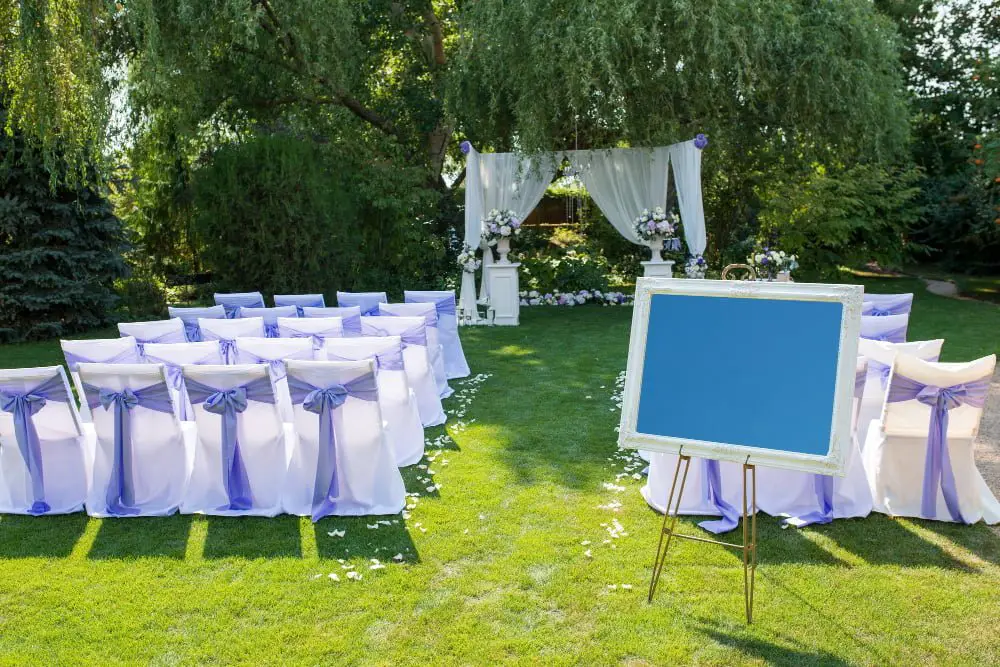 If you're looking for a budget-friendly outdoor wedding venue, there are plenty of options available. One great option is to consider public parks or community gardens in your area.
These venues often have beautiful natural backdrops and can be rented at a fraction of the cost of traditional wedding venues.
Another affordable option is to look into local farms that offer event spaces for weddings. Many farms have rustic barns or open fields that make for stunning outdoor ceremonies and receptions.
Don't forget about unconventional locations like rooftop terraces, urban gardens, or even private residences with large yards! With some creativity and flexibility, you can find an affordable outdoor venue that perfectly fits your vision.
Garden Wedding Locations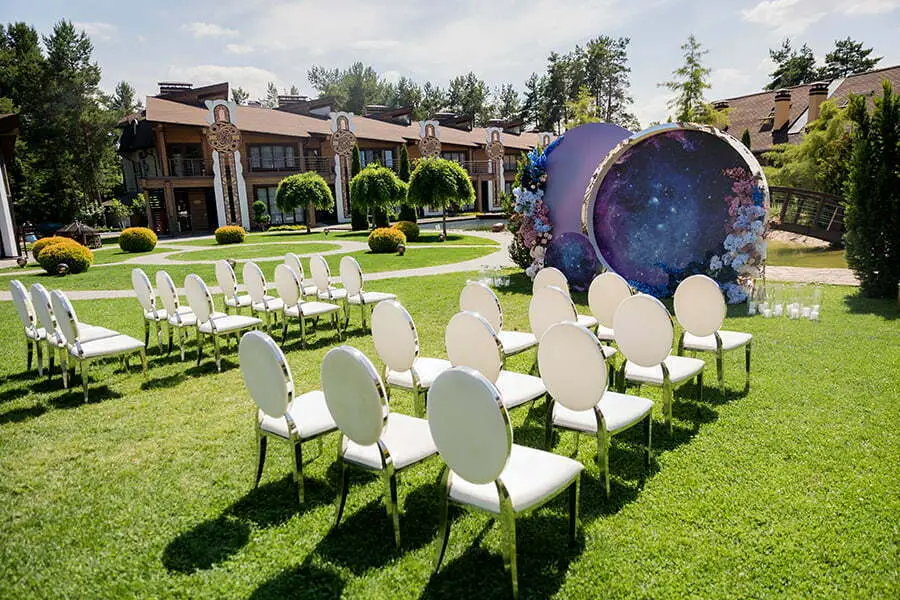 Gardens offer a serene and picturesque backdrop that will make your special day unforgettable. Many gardens have different themes such as rose gardens, botanical gardens or Japanese-style Zen gardens which can add an extra touch of elegance to your ceremony.
One of my favorite garden wedding locations is the Brooklyn Botanic Garden in New York City. The stunning cherry blossom trees create an enchanting atmosphere during springtime ceremonies while the vibrant colors of autumn leaves provide a breathtaking backdrop for fall weddings.
Another great option is The Dallas Arboretum and Botanical Garden in Texas with its 66-acre property featuring several themed areas including Crape Myrtle Allee, Paseo de Flores, Jonsson Color Garden among others.
Rustic Outdoor Settings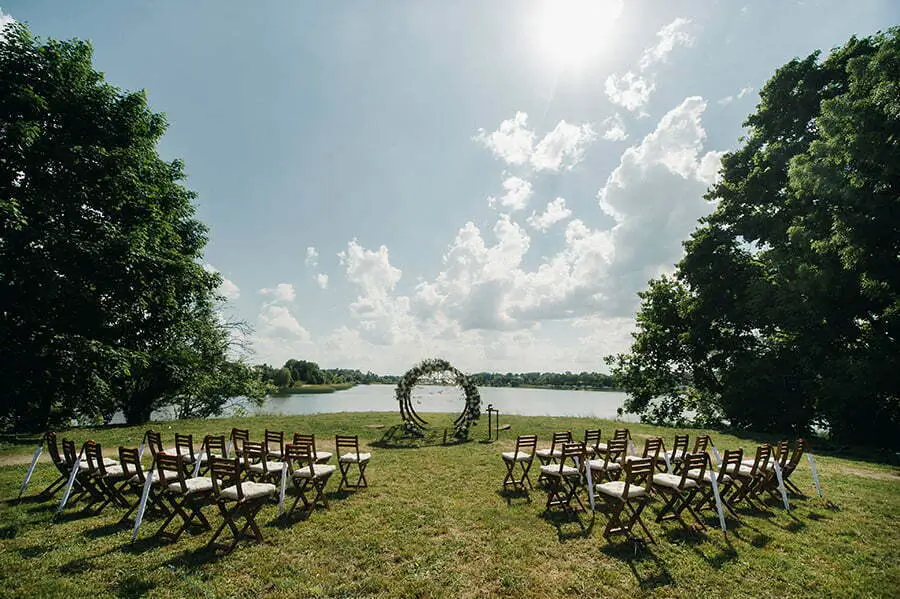 Rustic outdoor settings can be found in many places, from farms to vineyards to mountain lodges. These venues often feature wooden structures such as barns or cabins that add character and warmth to the overall atmosphere.
One of my favorite rustic outdoor wedding venues is an old farmstead located just outside of town. The property features rolling hills, towering trees, and a charming red barn with white trimmings – perfect for capturing those Instagram-worthy photos! The owners have also added some modern amenities like string lights throughout the property which adds an extra touch of magic during nighttime celebrations.
Another great option is renting out a cabin in the woods or mountainside lodge where you can exchange vows surrounded by nature's beauty. Imagine saying "I do" under towering pine trees while birds chirp overhead – it's truly magical!
Rustic weddings are all about embracing simplicity while still creating an unforgettable experience for everyone involved.
Beach Wedding Spots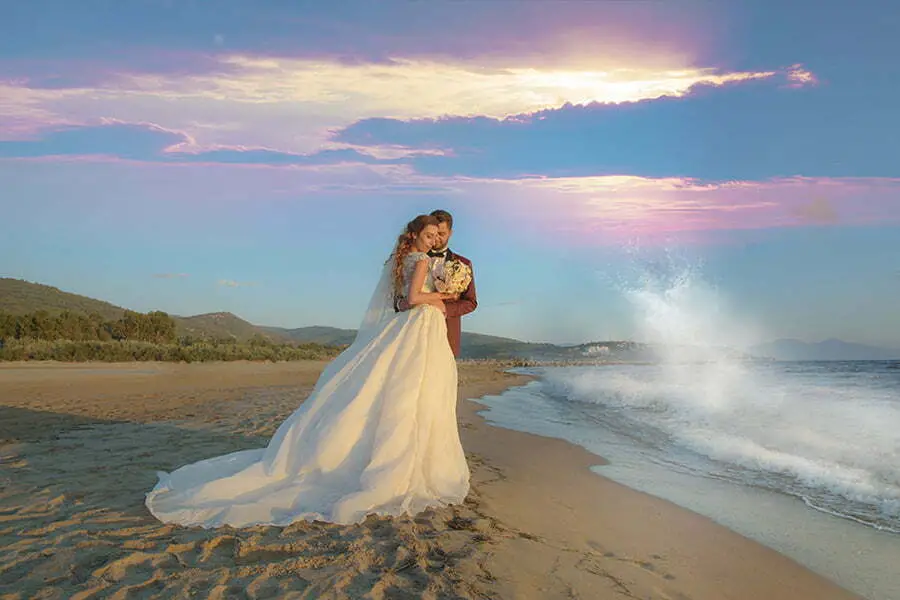 The sound of the waves crashing against the shore, the salty sea breeze in your hair, and sand between your toes – it's hard to beat that kind of ambiance. Luckily there are plenty of affordable beachfront locations available for couples who want to tie the knot with their feet in the sand.
One option is to look into state or local beaches that allow weddings on their premises. These venues often have designated areas where ceremonies can take place without disturbing other visitors enjoying their day at the beach.
Another option is private beaches owned by hotels or resorts which offer all-inclusive packages including catering services and decorations so you don't have to worry about anything else but saying "I do"!.
Affordable Park Weddings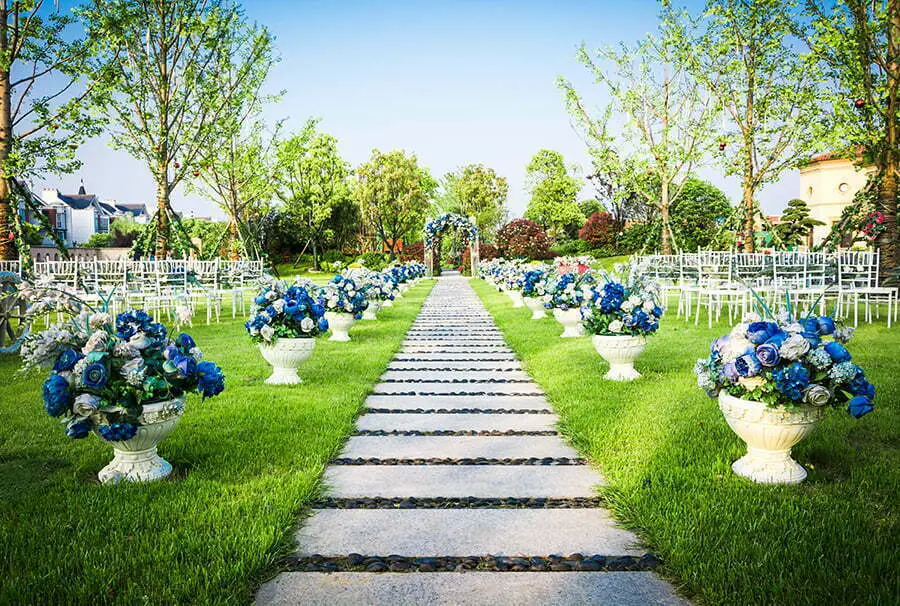 Many cities have beautiful parks with stunning views that can be rented out for weddings at a fraction of the cost of traditional venues. Plus, they often come equipped with amenities like picnic tables and restrooms.
One great example is Central Park in New York City. With over 800 acres of green space and iconic landmarks like Bethesda Fountain and Bow Bridge, it's no wonder why so many couples choose to tie the knot here.
The park offers several locations for ceremonies including Shakespeare Garden or Conservatory Garden which both offer picturesque backdrops.
Another affordable park wedding location is Griffith Park in Los Angeles which boasts breathtaking views of the city skyline as well as hiking trails and picnic areas perfect for post-ceremony celebrations.
When considering a public park wedding venue, keep in mind that there may be restrictions on decorations or amplified music due to noise ordinances or preservation efforts. However, these minor limitations are worth it when you consider how much money you'll save without sacrificing beauty!
Utilization of Public Libraries for Wedding Venues
Public libraries are often overlooked as potential wedding venues, but they can offer a unique and affordable option for couples looking to tie the knot. Many public libraries have beautiful architecture, spacious interiors, and picturesque outdoor spaces that make them ideal for hosting weddings.
With their book-lined shelves and cozy reading nooks, these venues provide a charming backdrop for intimate ceremonies or receptions. Renting out a library as your wedding venue helps support local community institutions while also providing an unforgettable experience for you and your guests.
Pros and Cons of Home Wedding Venues
There are several pros and cons to consider when choosing this type of venue.
One of the main advantages of hosting a wedding at home is the cost savings. Renting a traditional venue can be quite expensive, but using your own home or that of a friend or family member eliminates that expense.
You have more flexibility in terms of date and time since you don't have to worry about availability at popular venues.
Another benefit is the intimate atmosphere that comes with hosting your wedding in a familiar setting. Being surrounded by loved ones in the comfort of your own space can create an even more personal and meaningful experience.
However, there are also some drawbacks to consider when it comes to home weddings. One major concern is space limitations – not all homes have enough room for large guest lists or extensive setups like dance floors and catering stations.
There may be logistical challenges such as limited parking options or noise restrictions imposed by neighbors or local ordinances. It's important to check with local authorities regarding any permits needed for hosting events at residential properties.
Lastly, planning and coordinating everything yourself can add extra stress compared to hiring professionals who are experienced in managing weddings at dedicated venues.
While home wedding venues offer affordability and intimacy, they also come with potential challenges related to space limitations and logistics.
Courthouse Weddings: Unconventional but Affordable
While unconventional, these intimate ceremonies can be incredibly meaningful and memorable. Courthouses often have beautiful outdoor spaces that can serve as the backdrop for your special day.
One of the biggest advantages of having a courthouse wedding is the cost savings. Courthouse fees are typically much lower compared to traditional wedding venues, allowing you to allocate more of your budget towards other aspects of your big day or even save it for future endeavors.
Another benefit is the simplicity and ease that comes with planning a courthouse wedding. You won't need to worry about booking vendors or coordinating complex logistics; instead, you can focus on celebrating your love in an intimate setting surrounded by close family and friends.
Keep in mind that each courthouse has its own rules regarding ceremonies, so it's important to check with them beforehand. Some courthouses may require appointments or have specific time slots available for weddings while others may allow walk-ins on certain days.
While there might not be extensive amenities like catering services or elaborate decorations at courthouses, their charm lies in their simplicity. However, if desired, you could still enhance the ambiance by adding personal touches such as flowers arrangements or small decorative elements.
Transforming A Backyard Into a Wedding Location
Hosting your wedding at home not only saves money on venue rental fees but also allows for complete customization and personalization.
To transform your backyard into a beautiful wedding location, start by assessing the space available. Consider factors such as size, layout, and any existing features that can be incorporated or enhanced to create a romantic atmosphere.
Next, think about the overall theme or style you want to achieve. Whether it's rustic charm or elegant sophistication, choose decorations that align with your vision.
From string lights and lanterns to floral arrangements and table settings – every detail counts in creating an enchanting ambiance.
Don't forget about seating arrangements! Renting chairs or using existing patio furniture can provide comfortable seating options for guests during the ceremony and reception. Consider renting tents or marquees in case of inclement weather so that everyone stays dry while still enjoying nature's beauty.
Another important aspect is catering logistics; ensure there is enough space for food preparation areas if needed. You may opt for hiring professional caterers who specialize in outdoor events or even set up food stations where guests can help themselves buffet-style.
Lastly but importantly – don't overlook practical considerations like parking availability nearby if needed (consider carpooling options), restroom facilities (rent portable restrooms if necessary), noise restrictions from neighbors (inform them beforehand), permits required by local authorities (if applicable).
Affordable and Unique City Hall Wedding Venues
Many city halls have beautiful gardens or courtyards that can be transformed into charming ceremony spaces. These venues often come with lower rental fees compared to traditional event spaces, making them a budget-friendly choice for couples on a tight budget.
One of the advantages of choosing a city hall wedding venue is the convenience it offers. City halls are usually located in central areas, making them easily accessible for both guests and vendors.
This eliminates the need for additional transportation costs and allows everyone to enjoy the celebration without any hassle.
Another benefit is that city halls often have historical significance or architectural beauty, adding character and charm to your special day. The grandeur of these buildings provides an elegant backdrop for your ceremony while also offering great photo opportunities.
When considering a city hall wedding venue, it's important to check if they provide any additional services such as chairs, tables, or sound systems. Some may even offer packages that include officiants or photographers at discounted rates.
To make sure you secure your desired date at these popular venues, it's advisable to book well in advance since availability might be limited due to high demand.
Opting for an affordable and unique city hall wedding venue allows you not only save money but also adds distinctive charm and convenience on your big day.
FAQ
How much does the average wedding cost in Oregon?
The average cost of a wedding in Oregon, particularly in Portland, is approximately $22,352.
What are the most popular outdoor wedding venues in Oregon?
The most popular outdoor wedding venues in Oregon include Timberline Lodge on Mount Hood, The Water Oasis in Newberg, Mt. Pisgah Arboretum in Eugene, and Bridal Veil Lakes in Corbett.
How does the cost of an outdoor wedding in Oregon compare to other states?
The cost of an outdoor wedding in Oregon is moderately priced with an average of $20,000 – $25,000, this being slightly less than more expensive states such as New Jersey or New York, and more than less expensive states like Utah or Mississippi.
What are the best seasons for an outdoor wedding in Oregon?
The best seasons for an outdoor wedding in Oregon are late summer and early fall, due to optimal weather conditions.
Keep reading: